Rocketts Landing Community Pool, Marina and Gardens Are Open for Summer!
Post Date: 05-28-2014
Rocketts Landing is beautiful and fun in every season — but there's just something special about summertime here. Lazy days by the pool. Boating on the river. Playing beach volleyball with friends. Our riverfront community is like an endless playground for outdoorsy Richmonders. And now that Memorial Day is behind us (with some stellar fireworks and celebrations), we're psyched to enjoy the unofficial launch of summer with good times right around the river.



The James River winds right by Rocketts Landing.
The Pool Is Open
Lots of communities have pools, but only Rocketts Landing residents get to enjoy James River views while they soak up rays and cool off with a swim. The pool is now open 7 days a week from 11 a.m. to 8 p.m. — just in time for our newest residents (congrats auction winners!) to get a taste of life at Rocketts.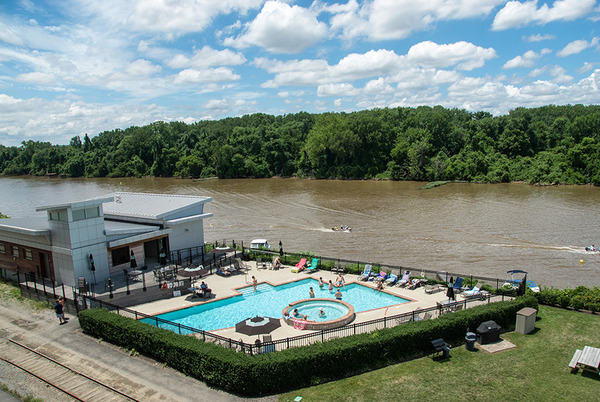 Richmond's only riverfront pool lives along the James River at Rocketts Landing.

The Marina Is Heating Up
If you enjoy your water with a side of boating adventure, then you can't beat the Rocketts Landing marina. Steps from great restaurants and right past downtown, we make it easy to spend time on your boat without the usual hassle. Use one of our 15 transient slips for the day or lease one of our remaining full-time slips and enjoy the Rocketts Landing experience whenever you want. Contact our new Dockmaster (and longtime Maritime Ministries outreach manager), Dave Broyles, at 804. 222.3555 to claim one before they're gone!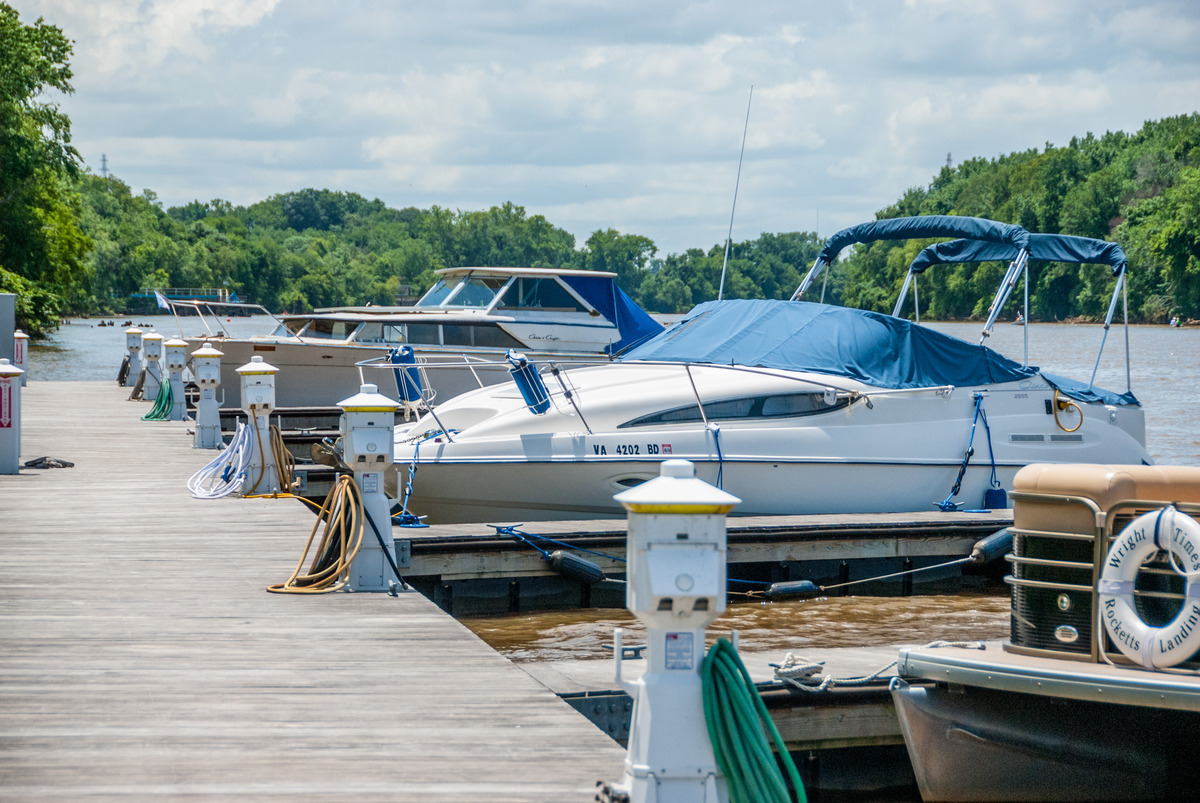 Whether you own or rent your boat, the Rocketts Landing marina is a great way to get out on the river!
The Gardens Are Blooming
Each year, Rocketts Landing residents fill our community garden plots with bountiful herbs, fruits, vegetables and flowers. Free to residents on a first-come-first-served basis, each plot's unique design and abundant plants constantly impress us. Later this summer, Master Gardeners from the Henrico County Agricultural Extension Office will once again judge our annual garden contest — and we can't wait to see what each gardener has in store! For any residents who've not reserved a plot, we're sorry to announce that we're completely at capacity. But, being the friendly bunch our residents are, perhaps there's a yummy, neighborly dinner (or two or three!) with a garden-fresh bounty in your future.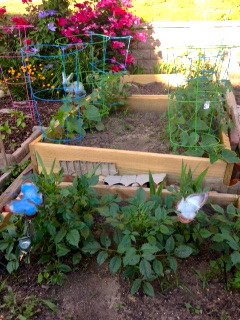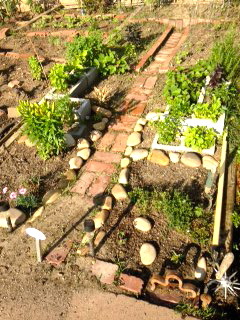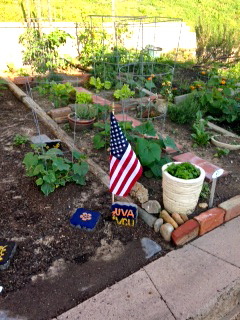 Rocketts Landing residents' community gardens grow.

The Volleyball Court Is Jumping
Every day, we love watching players test their skills at Richmond's only riverfront beach volleyball court. Whether they're beginners or experts, our public court seems to attract people who share a love of the game and desire to spend their playing time in beautiful surroundings. The volleyball courts are free to use and require no reservation. And after a good, hard game, why not swing by one of our riverfront restaurants to take in the view over a long, cool drink!
The River Is Always Flowing


We certainly couldn't talk about summertime at Rocketts Landing without mentioning our beloved James River! With temperatures hitting the 90s, the river is ready for you to enjoy canoeing,paddling, rowing and fishing. Or, simply relax on the banks and take in our amazing sunsets. When it comes to RVA river time, Rocketts Landing's got your covered.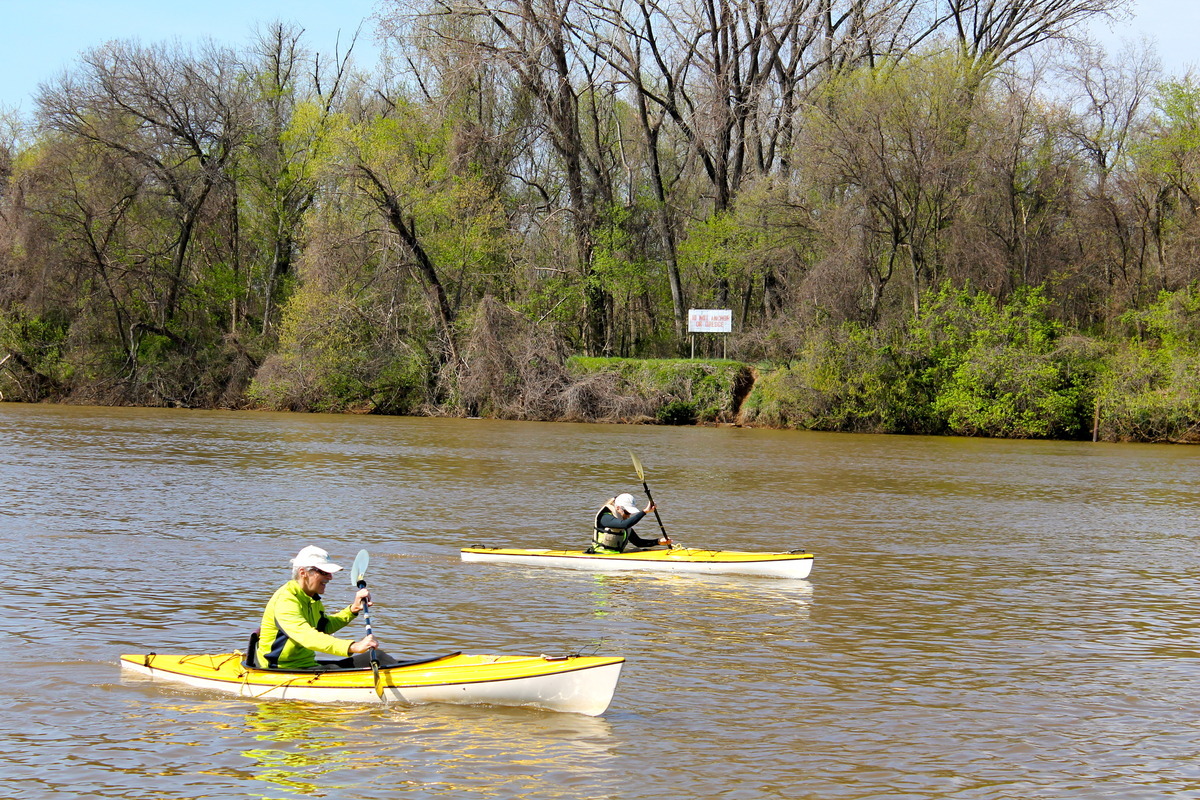 Rocketts Landing residents and Richmonders alike enjoy river activities on the James River all summer long!

No matter how you spend your time outdoors this summer, you can't beat the riverfront fun and good times right here at Rocketts Landing. We look forward to seeing you outside and active right around the river!