Right Around the River Blog
New Riverbank Terraces Sales Begin and Mbargo Restaurant Opens at Rocketts Landing
Post Date: 11-06-2014
Fall is a wonderful time here
Rocketts Landing
. From the changing leaves along the
James River
to cozy sunset drinks at our riverfront restaurants, there's so much to take in and enjoy. And with more homes being built and a new restaurant opening, we have a lot to celebrate here right around the river!
Riverbank Terraces at Steam Brewery Court Is Coming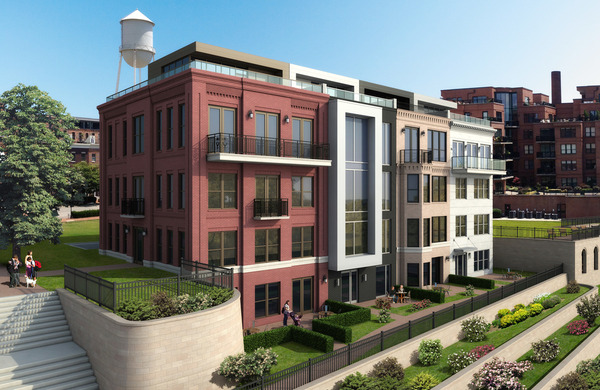 Riverbank Terraces at Steam Brewery Court offer direct riverfront living at Rocketts Landing.

We're excited to begin developing the next round of our luxury riverbank townhomes, Riverbank Terraces at Steam Brewery Court. Located directly along the James River, Steam Brewery Court offers unparalleled riverfront charm. With over 3,000-square-feet and five stories of living space (one home will have four stories), these riverfront townhomes feature multiple terraces, rooftop decks, optional outdoor kitchens and two-car garages, among many other great outdoor perks.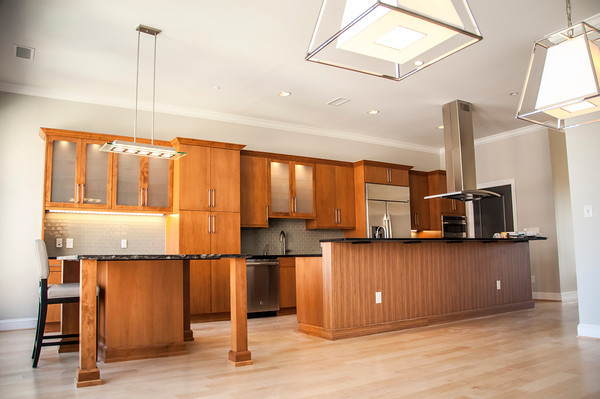 Open, modern kitchens and great lighting offer an inspiring space for cooking and eating.

Step inside and you'll find even more compelling features, such as private elevators to take guests between floors, 10' ceilings (in certain rooms), state-of-the-art countertops and appliances, and walk-in closets. But, that's not all! In addition to many other quality details, homeowners can also choose from select design options — such as flooring and cabinetry — to truly customize your home to match your lifestyle.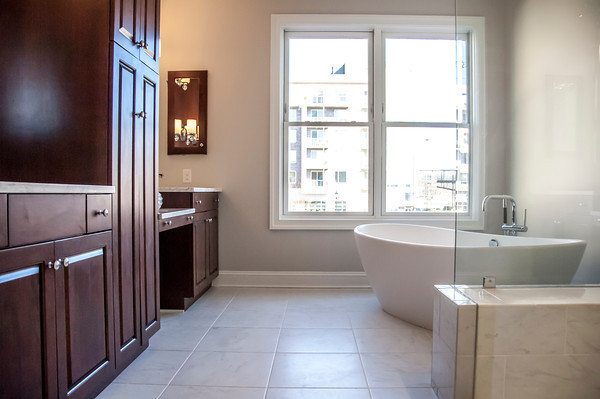 Homeowners can choose from select options to customize their bathrooms.


Combine these gorgeous details with the river right out your front door (and soon, the long awaited Virginia Capital Trail), and you'll easily find yourself at home at Riverbank Terraces. With only five townhomes being built at Steam Brewery Court, now's the time to schedule your personal visit! Contact Amy Broderick at 804.222.5011 today.
Mbargo Opens for Business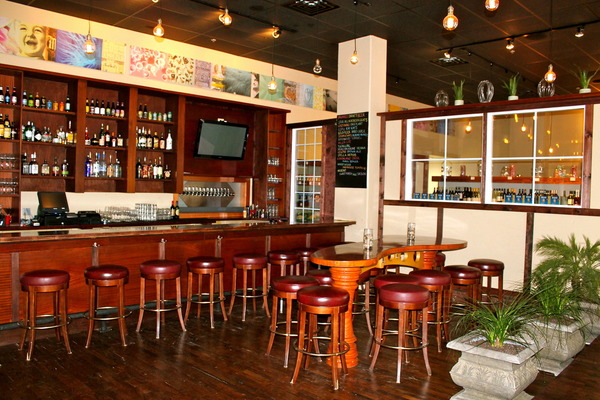 Mbargo restaurant has a full bar featuring many local drafts on tap.

After months of anticipation, the newest restaurant in our community is now open! They've been in a soft-launch mode the past couple of weeks and making waves here since opening their doors. Located in the former M Bistro & Wine Bar space in 210 Rock, Mbargo has completely renovated the interior and brought with them a cozy, wooden pub feel.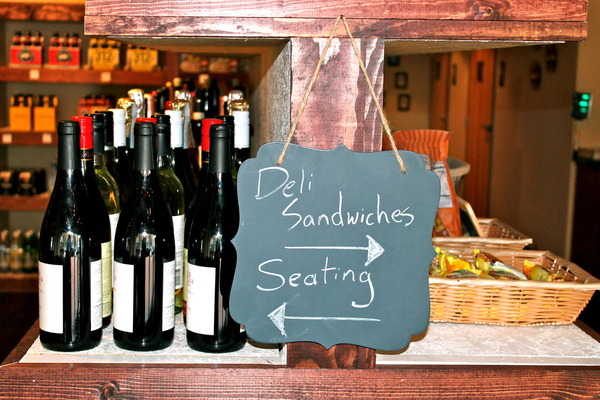 As part restaurant, part market, Mbargo also has an ON-OFF ABC license, among many other to-go items.

They split the space to offer a dining area and bar, as well as a market for easy-take out items. For the dine-in portion, the menu features an Americana selection of homemade pizzas, pastas, sandwiches, salads and more, with a focus on local ingredients when possible — and that also includes the bar, where many of RVA's craft beer purveyors are on tap! In the market portion, you'll find a coffee and pastries bar (with breakfast sandwiches coming soon!), as well as an array of wine, beer, food and other products to go, filling a great niche in our community.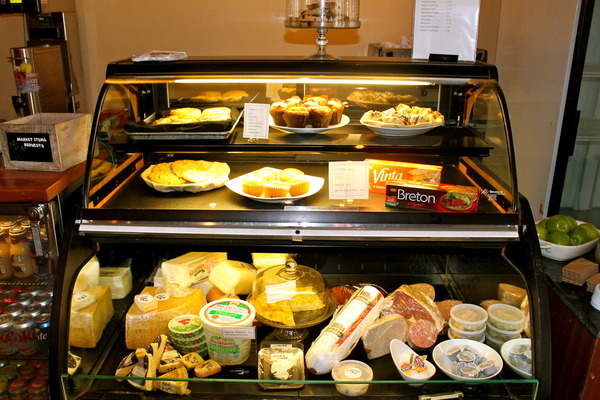 The pastry bar features gourmet cheeses and a variety of pastries, as well as a coffee stop to jump-start your day.

This Friday, Nov. 8, Mbargo will host their grand opening, featuring bar and food specials all day long. To keep up with their latest developments, be sure to follow Mbargo on Facebook. Mbargo is open seven days a week, from 8:00 a.m. to 10 p.m. Sunday through Thursday, and 8:00 a.m. to 11:30 p.m. Friday and Saturday. You can find the Mbargo menu online, and take out (and soon delivery) is available by calling 804.222.6500.
Whether you're checking out the fall foliage, Mbargo restaurant, Steam Brewery Court or another one of our community spots, we look forward to seeing you down here at Rocketts Landing.
---