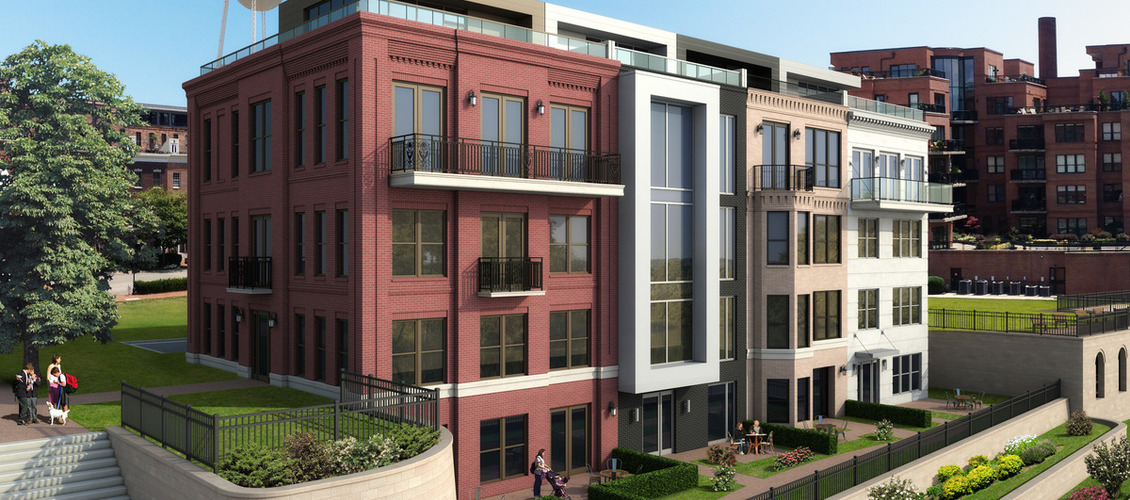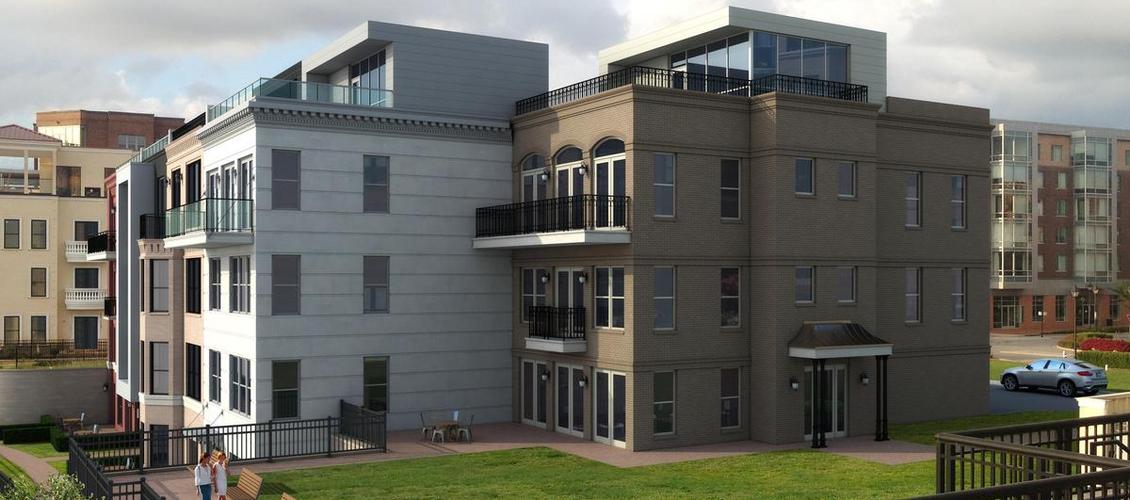 Riverbank Terraces
Riverbank Terraces: Life at its most magnificent.
Riverbank Terraces are now sold out.
Riverbank Terraces at Steam Brewery Court is a truly unmatched riverfront living experience available exclusively at Rocketts Landing. These exceptional townhomes are built right into the riverbank, putting the beautiful James River at your feet and our lively neighborhood only steps away. The stunning homes at Riverbank Terraces offer hardwood flooring, stone and marble tiling, outdoor spaces, two-car garages and elevators to help you relish each of your five floors – from the terrace that opens directly on to the Virginia Capital Trail to the rooftop deck that offers uninterrupted views.
Homes offer over 4,000 square feet of indoor living space, plus 2-car garages and up to 1,150 square feet of rooftop deck and porches.
Images courtesy of Design Physics, LLC
EHO Statement: We are pledged to the letter and spirit of U.S., state and local policy for the achievement of equal housing opportunity. We encourage and support an affirmative marketing program in which there are no barriers to obtaining housing because of race, color, religion, sex, disability, familial status, national origin or any other protected classification.