Virginia Capital Trail Through Rocketts Landing Set for Completion by 2015
Post Date: 09-04-2014
The end is almost near — for the Virginia Capital Trail (VCT), that is! After years of developing a new 55-mile-long pedestrian trail to link Jamestown and Richmond, the VCT team is officially less than one year way from completion. And once finished, the Virginia Capital Trail will run right through Rocketts Landing, winding its way through Richmond and the rolling countryside along Route 5.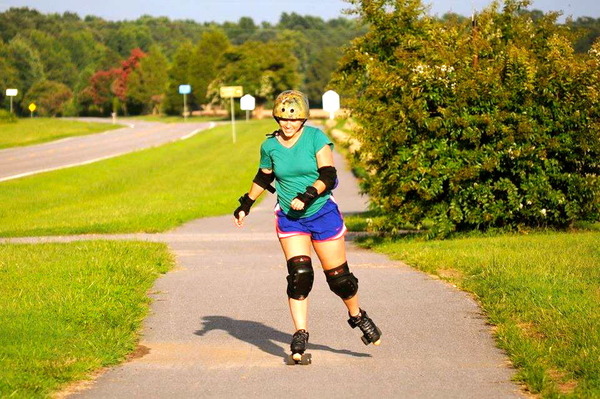 A member of Mother State Roller Derby Team trains on the trail near Charles City County Courthouse. Photo credit: Amy Broderick

So far, about 31 miles of the trail are finished, and most of those miles are already in use! The Virginia Capital Trail Foundation is spearheading development efforts and currently finishing up the Sherwood section in Charles City County.
"Once that's done, we'll have about 24 miles left to complete, which will happen in increments — some by the end of this year, the rest by next summer," explains Beth Weisbrod, executive director at Virginia Capital Trail Foundation.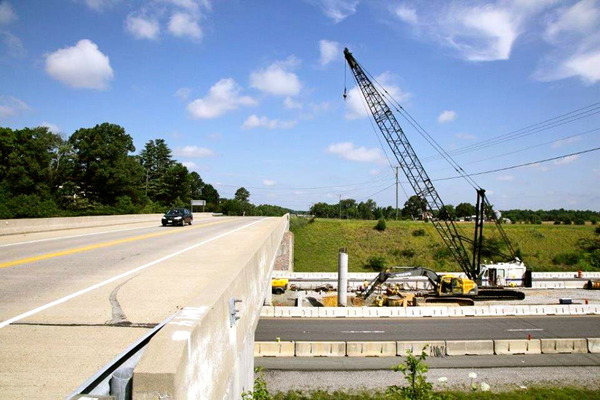 VDOT building the Virginia Capital Trail bridge that crosses over state route 895.

The VCT team is on target to completely finish the trail by September 1, 2015, when the world descends upon Richmond for the UCI cycling championships.
Finishing the Virginia Capital Trail is a huge undertaking — and the Foundation has relied on sponsorships for much of the funding that made this vital path possible. In fact, on certain trail sections, you'll see bricks engraved with sponsors' names. Though brick sponsorships are no longer available, you can still support their mission by sponsoring the trail's mile markers and other amenities.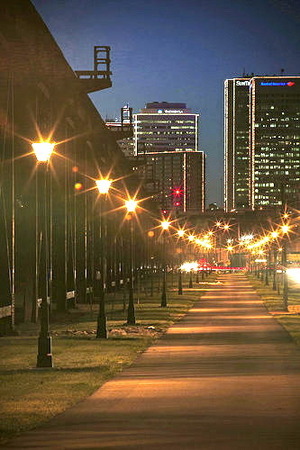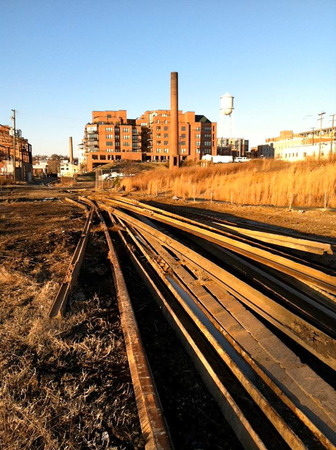 The trail connects into Richmond and links up with the Floodwall and Canal Walk, while train tracks have been removed to make way for the trail through Rocketts Landing. Richmond trail photo credit: Al Covey, VDOT

Of course, another great way to get involved is with the annual (and very popular) Cap2Cap Bike Ride, which raises funds for the Virginia Capital Trail. Cap2Cap's Richmond ride launches from Rocketts Landing, and we always love having all the enthused cyclists zip through our community.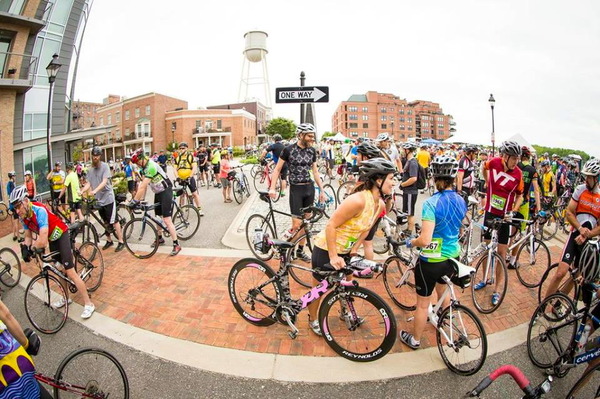 The annual Cap2Cap Bike Ride descends upon Rocketts Landing, bringing thousands of cyclists.

And thanks to an exciting new mobile app, the trail will be a true gateway to our region — and destination for active fun. When the Virginia Capital Trail Foundation finishes their GPS-enabled app, you'll be able to see in real time your trail location and all the surrounding historical attractions, restrooms, stores and more surrounding you.


A family enjoys the Virginia Capital Trail.


While we're beyond excited for the app and VCT to be complete, we won't have to wait until 2015 for all new developments. To celebrate the completion of the Sherwood section, the Virginia Capital Trail Foundation is holding a ribbon-cutting ceremony next month on October 15, featuring Virginia's First Lady Dorothy McAuliffe as the keynote speaker. The event will take place at the Charles City County Courthouse. To learn more about the event, volunteer or sponsor a trail feature, be sure to check out the Virginia Capital Trail Foundation online.


We can't wait for the trail's completion next year and are already planning all the great cycling day trips we'll be able to enjoy straight from Rocketts Landing!

Photo credits: Virginia Capital Trail Foundation, unless otherwise marked