Rocketts Landing's Commercial Spaces Welcome V4 Development
Post Date: 07-05-2012
For companies seeking a home to hang their proverbial hat, Rocketts Landing's commercial spaces are more than a place to do business. With our riverfront location and vibrant community as a professional backdrop, Rocketts Landing provides a laid-back yet sophisticated work environment (just ask our employees!).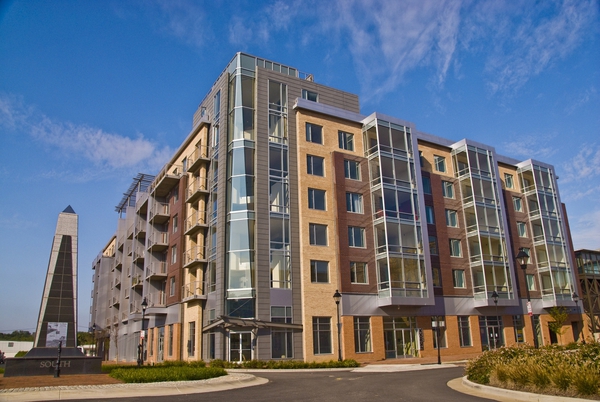 So, when local business V4 Development began to outgrow its office near downtown Richmond's Financial District, Founder David vanBlaricom knew they found the perfect home in Rocketts Landing's commercial spaces. A web and app development firm founded in 2010, V4 Development is not wasting any time finding success. In the two-and-a-half years they've been open for business, the company's already grown to 10 full-time employees while becoming one of RVA's leading development firms — and we couldn't be happier to have them in our expanding commercial family.
V4's office is located in our 210 Rock building, beside digital design and marketing firm Mediapond. Their office offers both a functional and fun space for serving their clientele, which spans everything from Shockoe Design District to Adios Mosquitoes to Comfort Zone Camp and beyond.
"This space has been awesome," explains David. "In the past almost three years, I never had a walk-in. But since being at Rocketts Landing, we've had three or four walk-ins turn into clients. In fact, we had one today!"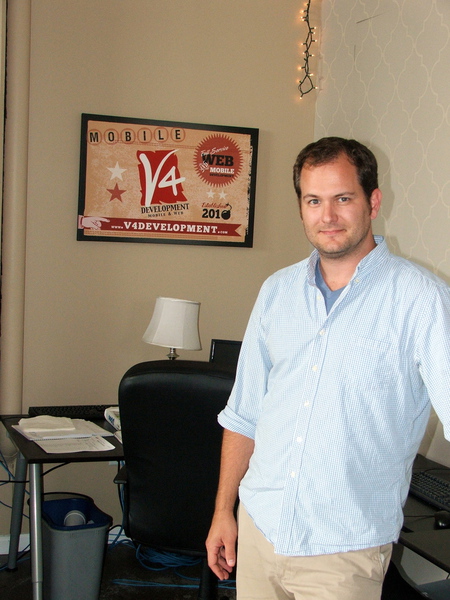 David also points out that in addition to having the location and space he needs for fostering his business, they get to enjoy a side of work-life not typical of other commercial spaces. V4 frequently host meetings outside at Rocketts Landing's James River overlook, enjoy lunches with restaurant patio views of the river and downtown skyline, and mark the end of a workday with a boat ride down the James using their Mariners Club membership.
"Working at Rocketts Landing is like you're on vacation," David explains. "Even when clients come here, they enjoy the atmosphere, which reminds me of Key West. It's laid-back and people get to know each other."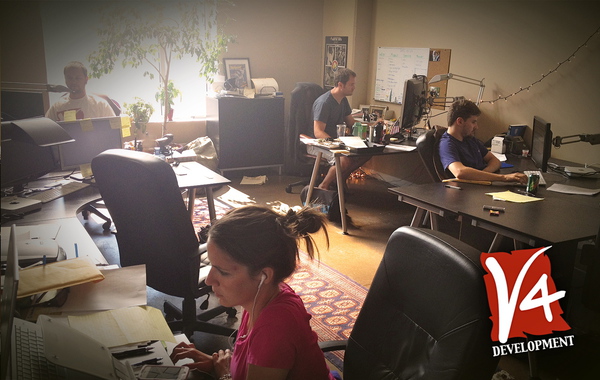 But don't let V4's vacation vibe fool you. Though they've been in Rocketts Landing commercial spaces for a just handful of months, they're already exploring ways to expand their office and make room for growth that's on the horizon — and we're thrilled to be along for their ride!
To learn more about Rocketts Landing's commercial spaces, contact Amy Broderick or Rod Shortell at 804.536.5597 today!