New Cedar Works Residents Collect Rocketts Landing History
Post Date: 07-02-2012
Our buildings may be modern, but Rocketts Landing is pleasantly seeped in history. From the old electric power plant that used to fuel Richmond's trolleys (which were the country's first) and now houses The Boathouse restaurant to the historic beer caves used for storage by James River Steam Brewery in the mid-1800s (and run by D. G. Yuengling, Jr.), history abounds at nearly every turn.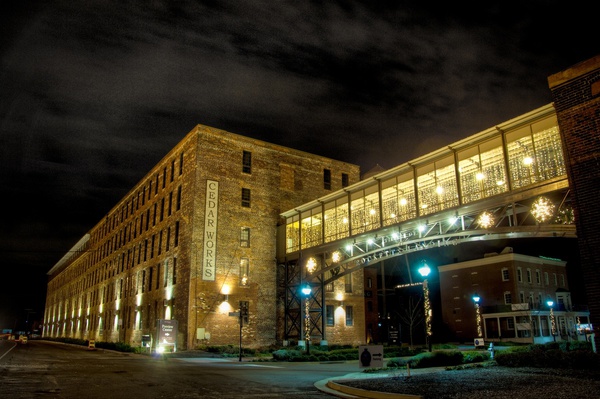 So, when avid antique collectors Nan and John Mosteller were searching for the perfect community after their daughter moved to college, they knew they found their home in our Cedar Works building.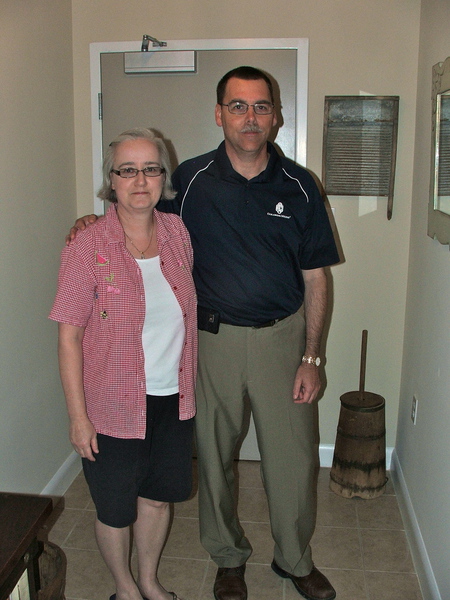 As the former location of Richmond Cedar Works Manufacturing Co., this turn-of-the-century factory once churned out everything from ice cream freezers to decorative woodenware. While the machinery's been gone for decades, reminders of the building's industrial roots remain. During renovations, developer WVS Companies purposefully maintained the exposed columns, brick, woodwork and other unique details, such as workers' initials hammered in nails on columns. (Rumor has it that you can also still get a whiff of the cedar lingering from decades past.) And now, the Mostellers are filling their new home with relics from Richmond Cedar Works' past.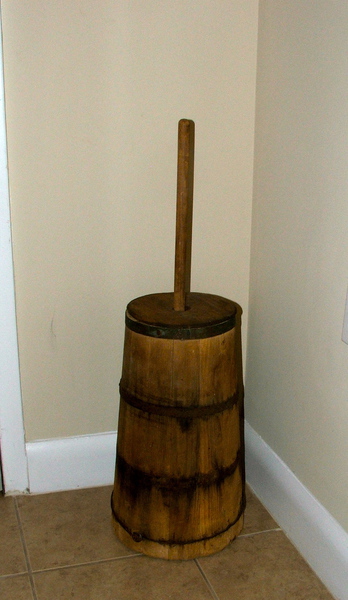 Stepping into their home is akin to visiting a museum. Antique furniture and items neatly adorn their condo: her grandmother's nightstand, his father's dining table and even John's first wooden sled. But a highlight of their antiques collection is their newest vintage focus: Richmond Cedar Works—made items. In fact, Nan came across her first Cedar Works antique — a wooden butter churner — before they even moved to our community, a foreshadowing to their Cedar Works relocation, Nan sweetly hints.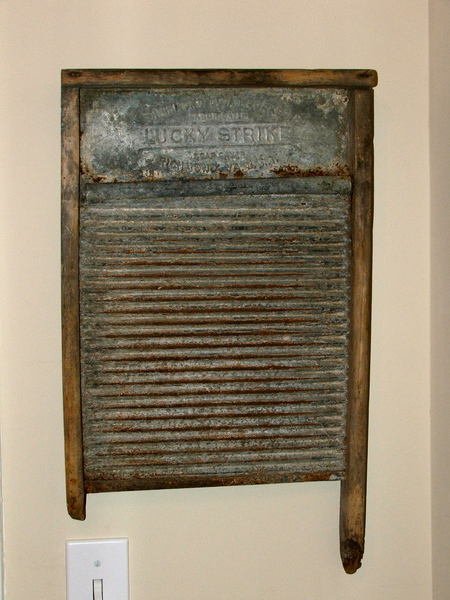 Since moving to Rocketts Landing, whether as purchases or gifts, the Mostellers have added a Cedar Works–made ice cream freezer, washboard, wooden bucket and frozen-desserts recipe booklet to their growing collection.
"We appreciate the stories attached to antique items," explains Nan, "and want to keep growing our Cedar Works collection."
They also look forward to enjoying their new Rocketts Landing lifestyle. Now alleviated from the daily yard work at their former home, John finds he has more time in his evening after work for leisurely activities such as playing golf. Nan plans to get back into volunteering and hopes to start offering free piano lessons to Richmond's underserved children, as well as potentially tutoring students at the nonprofit Neighborhood Resource Center.
As far as expanding their Cedar Works collection? Nan already has one major item on the list: the Majestic Washer. When her husband asks where she plans on putting the washer, Nan playfully responds, "I'm not worried about that now."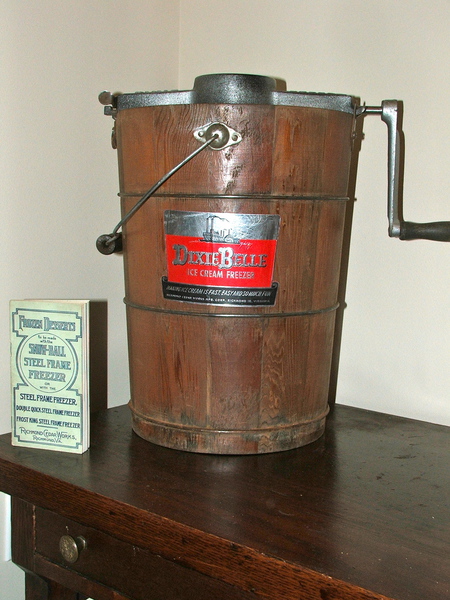 She's focused, instead, on keeping an eye open at antique shops, eBay and Etsy for Cedar Works items to bring back "home" from locations across the country — and enjoying the Rocketts Landing lifestyle that awaits at their doorstep!