M Bistro & Wine Bar Now Open at Rocketts Landing
Post Date: 07-21-2011
Here we go, Richmond -- let the dining begin!
After much anticipation, M Bistro & Wine Bar officially opened their doors yesterday, welcoming a packed house full of hungry patrons eager to experience the newest addition to the Rocketts Landing community. And we have to say, after tasting what Owner and Chef Michael Hall and his team have up their culinary sleeve, we expect M Bistro will remain packed for many days (and weeks and months) ahead.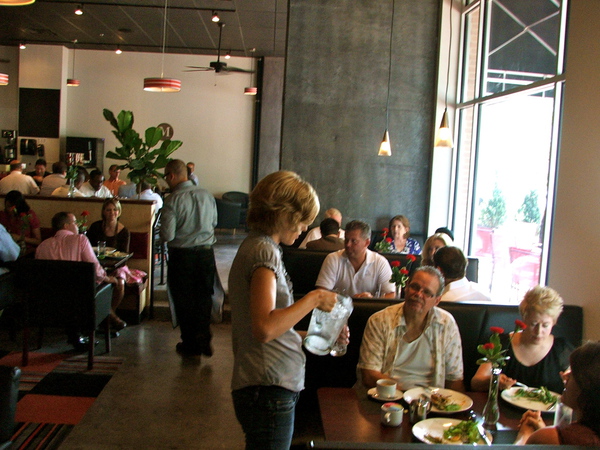 The day's triple-digit heat discouraged anyone from sitting outside, including us (as lovely as the patio is, the AC is much more inviting at the moment!). While a bustling service staff cared for the fully seated dining room, Chef Michael was busy in the kitchen working alongside his team members as they cranked out one dish after another. Not only could we easily view the cooking action from our seats, Michael paid careful attention to the details of his guests' comfort, so our plush chairs and booths encouraged relaxed dining.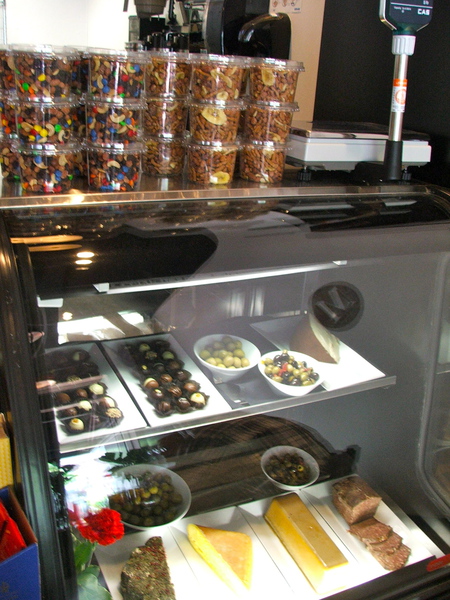 The menu features many wonderful dishes, so choosing just one can be hard. While we initially wanted to sample the lamb burger and sweet potato fries, they were already sold out — so, we ordered the M Bistro Burger (Michael's signature recipe) with asparagus fries, as well as the Watercress, Avocado & Hake salad and homemade truffle fries. And we thoroughly enjoyed our selections.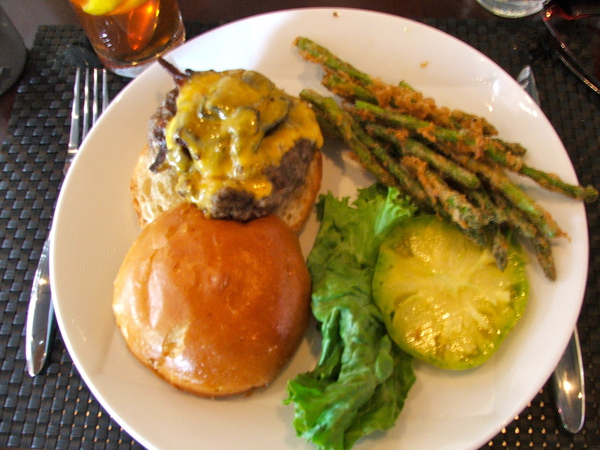 The burger was surprisingly jam-packed with hidden spices (a sweet & sour type of flavor) and the salad topped fresh watercress and Mesclun with an amazing roasted hazelnut and orange vinaigrette — and they cooked the fish to perfection. Though the truffle fries arrived late, they were absolutely worth waiting for and the server apologized because "they cut each fry fresh to order, which takes them a bit longer." You truly can't beat a homemade fry!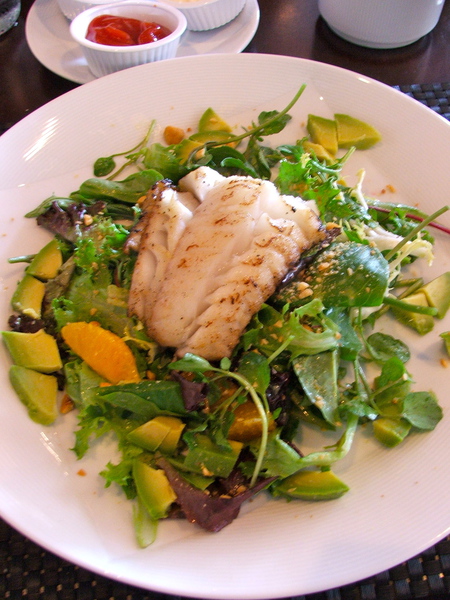 While M Bistro doesn't have their ABC license yet, Michael expects to serve alcohol by this weekend or early next week. So for those looking to have a glass of wine or martini with your meal, just know this detail is coming. And for anyone interested to stop by in the morning hours, they're serving locally roasted coffee from Lamplighter (located in The Fan district) — instead of the previously mentioned Greenberry coffee — resulting in one tasty cup of joe.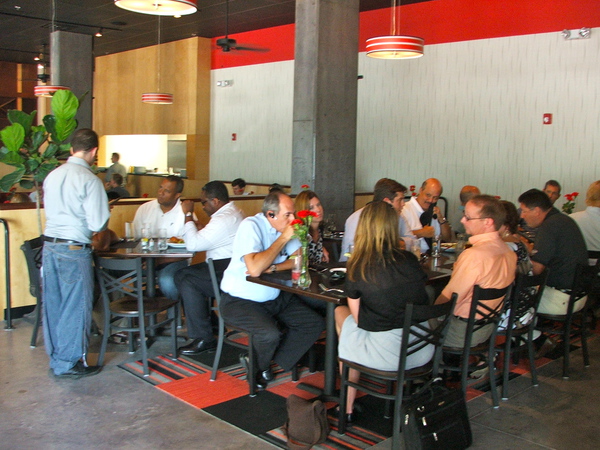 All in all, we believe M Bistro is a perfect addition to the Rocketts Landing community, and we're excited for everything they have in store!