Success at Rocketts Landing Sprints Regatta & Triathlon Events
Post Date: 06-26-2013
Last weekend, nearly 2000 people descended upon Rocketts Landing to watch and compete in two annual events along the James River: Rocketts Landing Sprints Regatta and the Rocketts Landing Triathlon. Hosted by the Virginia Boat Club and Richmond Multisports, respectively, each event showcased fantastic athleticism and enthusiastic fan support -- and we were once again thrilled to see such great turnouts for our riverfront races!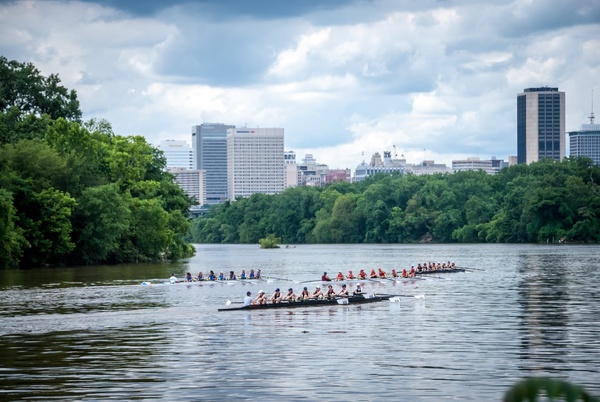 Rocketts Landing Sprints Regatta
Quickly becoming the prime East Coast regatta, the Sprints Regatta attracted 20 clubs from the mid-Atlantic region to come out to Rocketts Landing and put their rowing to the test. Many clubs returned as repeat participants, some bringing more rowers than ever before, with new competitor Rock Creek Rowing from the Washington, D.C., region joining the competition.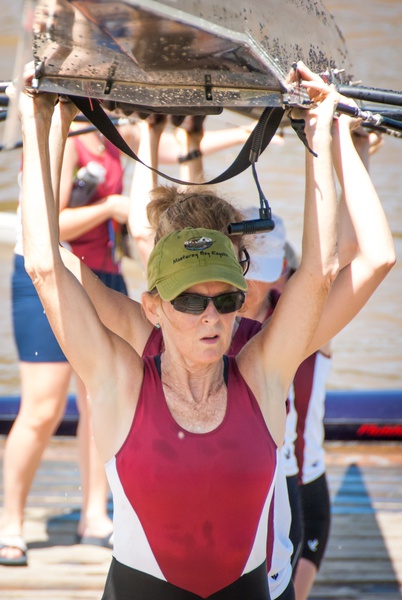 Between spectators and rowers, over 1000 people turned out for the regatta, enjoying the wonderfully sunny day — and even patiently waiting when a late afternoon rainstorm briefly delayed the race.
"Rowers and spectators alike commented on the great racing, warm hospitality, and beautiful location of Rocketts Landing," explains Virginia Boat Club President Steve Abbot. "There are very few regatta venues on the East Coast that allow for such great racing and wonderful spectating. But this well kept secret looks like it's out now and more competitive rowers will be returning to Rocketts Landing in 2014."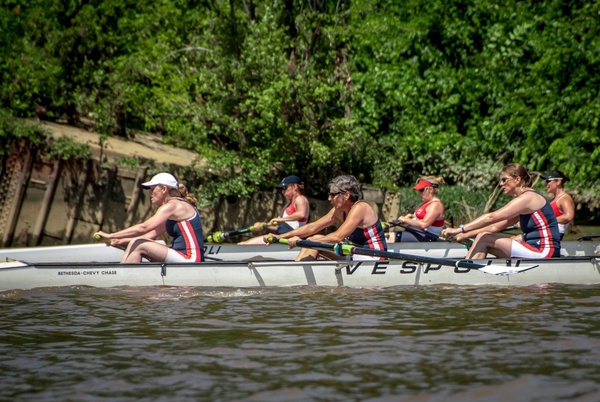 Rocketts Landing Triathlon
On June 23, around 700 people came out to watch and compete in the Rocketts Landing Triathlon. Due to the James River's high levels from the region's frequent rainstorms, organizers made the decision to eliminate the swim portion and allow participants to compete in a duathlon. Based on enthusiasm throughout the event, the course change didn't dampen the competitive spirit.
Participants Kevin Burcham and Rachel Northrup took home first place for their divisions, posting finishing times at 1:54 and 2:04, respectively. The great temperatures outside made for a smoother race, a factor further fueled by moving the event earlier in summer to June. Many volunteers also came out to lend a hand and make sure the athletes and spectators enjoyed the best experience.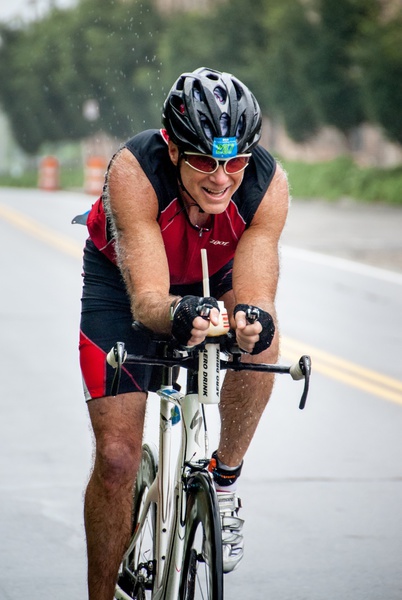 "We really appreciate all the support of the volunteers coming out to dedicate their Sunday to the racers and the Richmond Multisports mission to create a fun, safe, great event experience," says President and Race Director Laurie Mehler.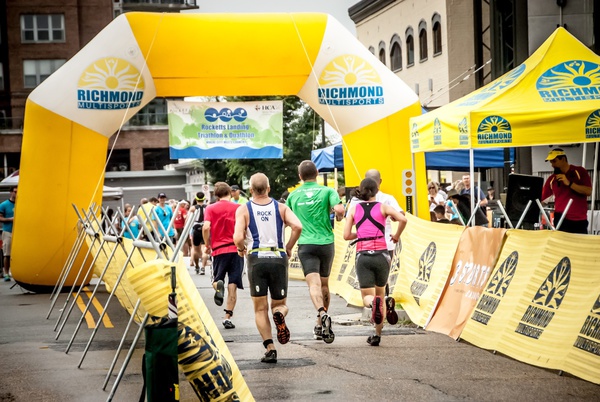 All in all, everyone had a fabulous time at the Rocketts Landing Sprints Regatta and Rocketts Landing Triathlon. We look forward to another fantastic year in 2014!