Hundreds Attend the 2014 Rocketts Landing Collegiate Regatta
Post Date: 05-02-2014
With our first event of 2014 behind us, the Rocketts Landing event season is off to a great start! Last Saturday, over 500 people came out for the annual Rocketts Landing Collegiate Regatta and enjoyed a daylong rowing race on the James River. Fabulous spring sunshine and temperatures filled the day as collegiate crew teams raced and spectators cheered them on — and we enjoyed every minute!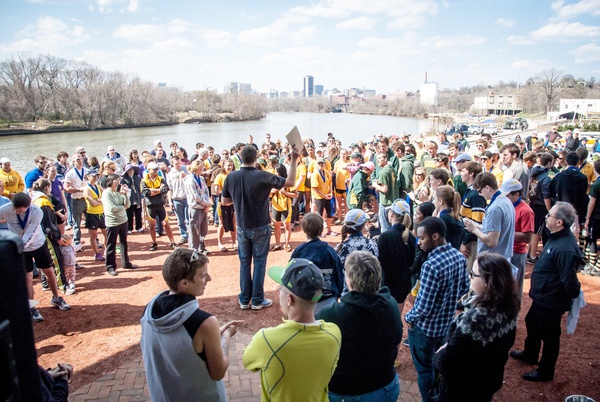 Hosted by VCU Crew, the Collegiate Regatta drew teams from across Virginia, including VCU, Christopher Newport University, George Mason University, University of Richmond, Old Dominion University and James Madison University. And, as a host and competitor, VCU truly made a rowing impact! In addition to hosting a great event, their team took the gold in an array of heats, including:
Varsity Women's Four
Novice Women's Four
Varsity Women's Eight
Varsity Women's Pair
Men's Novice Eight
Men's Varsity Pair
Coxswain's 500 Sprint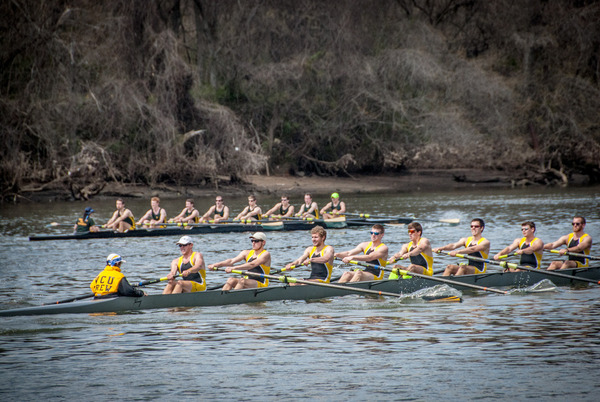 The event was also a success as both a race and a fundraiser for VCU Crew. After the regatta, VCU Crew hosted a fundraising dinner on the banks of the James River, which raised around $2,000 for their rowing club.
"The fundraising dinner was a success!" exclaims Sara Laverdy, president of VCU Crew. "[We received] some gracious donations by family, friends and alumni. We'd specifically like to thank O'Virginia of Carytown who made a gracious donation and has been the main supporter of our team as a platinum sponsor (those who donate $500 or more)."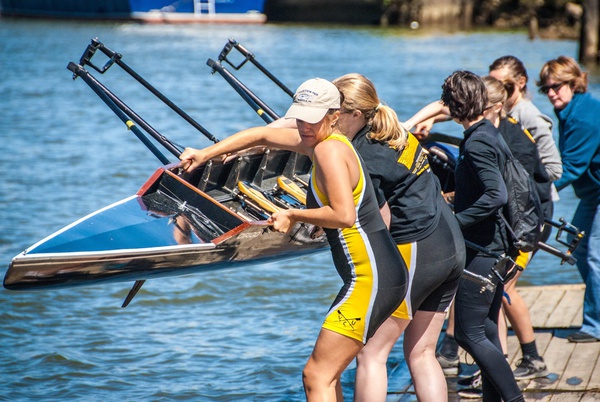 We love our community's events that get people outside enjoying themselves (and the river!) and raising funds for a great cause. So, congratulations VCU Crew on hosting another successful Rocketts Landing Collegiate Regatta! We look forward to the next race.