BrownGreer Opens for Business in Cedar Works Warehouse
Post Date: 05-09-2013
Exciting news, friends! After months of dedicated work turning the Cedar Works warehouse -- the last historic Cedar Works building left to develop in our community -- into stellar, open office space, law firm BrownGreer has moved into Rocketts Landing. And we're simply amazed with just how fantastically their new office turned out!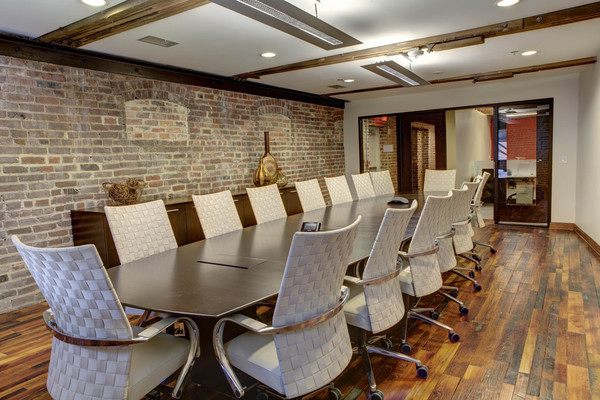 Before BrownGreer purchased the Cedar Works warehouse, it sat awaiting the perfect owner who had the vision to bring this building back to life. Once part of the Richmond Cedar Works Manufacturing Co., this 19th-century, 38,000-square-foot building manufactured ice-cream makers, ice chests and washing machines. Today, it's now home to Rocketts Landing's first large-scale company — and one of Richmond's largest law firms.
And when remodeling, BrownGreer left no creative mark unturned.
Wanting an open, collaborative workspace, bright natural light fills the building thanks to three three-story glass atriums uniquely designed to fulfill BrownGreer's architectural vision. And to retain Cedar Works' historic charm, the renovation also features salvaged wood floors, exposed duct work and brick walls, and historic wooden beams.
Other cool details include coat racks made from reclaimed wood, an elevator hoist in the hallway and an original fire door hung behind the reception desk as a backdrop to the BrownGreer logo.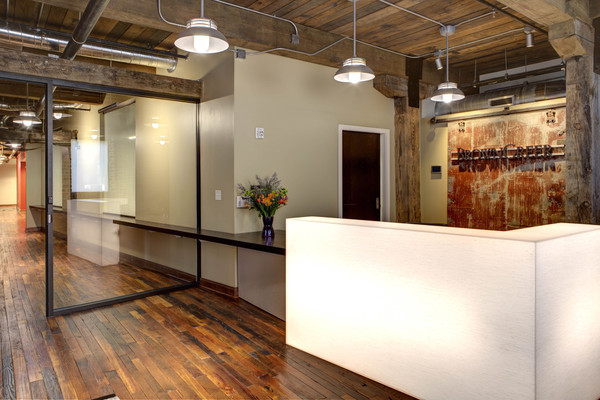 And instead of churning out cedar appliances, now the 330 employees inside the building process litigations and resolutions involved with mass claims, including the BP oil spills claims that continue keeping them busy.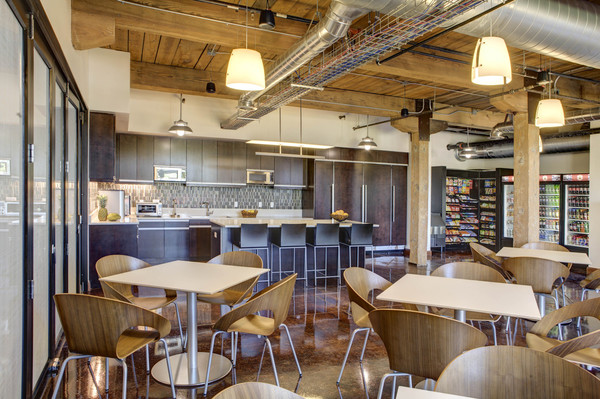 We truly love the new life BrownGreer has breathed into the historic Cedar Works Warehouse and look forward to enjoying our riverfront lifestyle with them here at Rocketts Landing!
Photos by Scott Wertz