Right Around the River Blog
Rocketts Art Studios Features Sculptor Helen Roberts in Newest Show
Post Date: 09-12-2014
Get ready to kick off the start of this fall weather with great art! The newest show at
Rocketts ArtStudios (RAS) features
sculptor Helen Roberts. She makes striking sculptures out of clay and bronze that often focus on the human form. Their open house is next week! So come on down to Rocketts Landing and enjoy art and socializing,
right around the river
.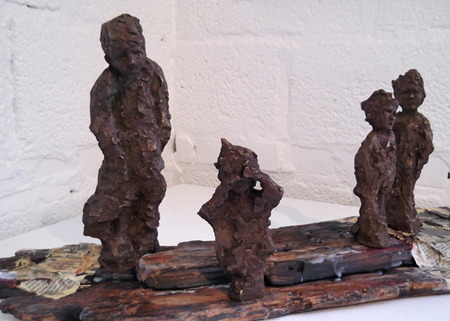 "Children Playing"

Originally from the Netherlands and now based in RVA, Helen Roberts has been sculpting for only three years, yet her talent far exceeds the short time she's taken up the medium. In her prior career, Helen was an interior designer, and she brings her attentive eye for details to her art. Today, she's passionate about her sculpting and works hard to expand her techniques. To do so, she mentors under local artists David Camden and Paul DiPasquale.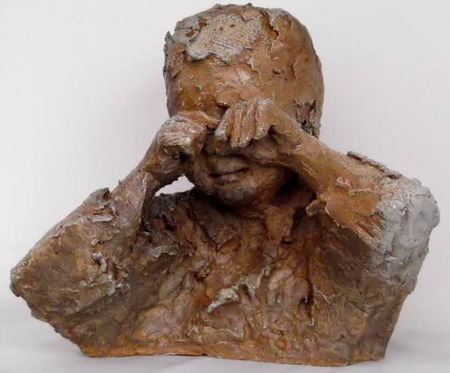 "Crying Girl"

In her RAS show, "… the essence of what affects us …" Helen's art evokes the human spirit of emotion, in all its raw form. The textures she captures in each sculpture can often skew the detailed features normally associated with the human body, inviting us instead to reconnect our relationships with the human form.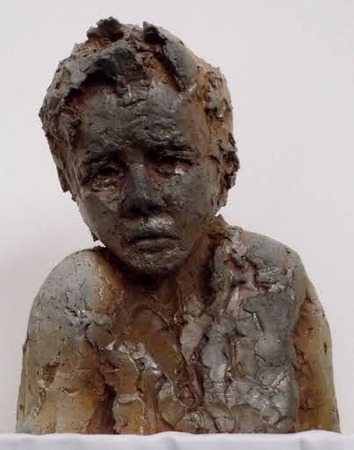 "Despairing Boy - bust"

"My sculpture expresses those aspects of life's dramas that have kept my mind occupied for a long time: the essence of what affects us humans emotionally all over the world, whatever the time, place, culture or circumstance," Helen explains on her website.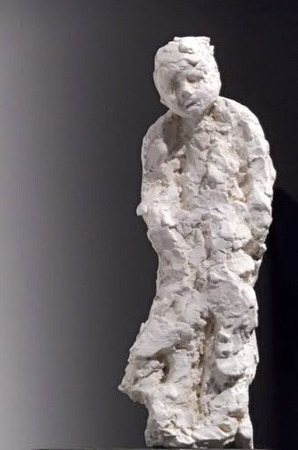 "Despairing Boy - study"

While one piece can evoke melancholy, a longer visit with the sculpture will invite elegance, curiosity and introspection. Helen's ability to layer these emotions, often in the same piece, with such intricate simplicity truly sets her apart as a notable up-and-coming RVA artist.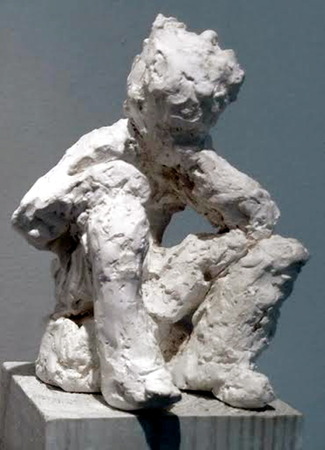 "In Contemplation"

"… the essence of what affects us …" has a limited run at Rocketts Art Studios at Rocketts Landing. We hope to see you at the open house next week!
What: "… the essence of what affects us …" open house, featuring new works by Helen Roberts
Where: Rocketts Art Studios, 4401 East Main Street
When: Thursday, September 18, 2014
Time: 6:00 – 9:00 p.m.
RSVP: Free and open to the public, and light refreshments provided. To keep up with the studio, check out Rocketts Art Studios on Facebook
Photo credits: Helen Roberts

---