Right Around the River Blog
Massey on the River Is This Weekend at Rocketts Landing
Post Date: 09-16-2014
Get ready, friends! It's that time of year again when Richmonders dance under the stars along the riverfront at
Massey on the River at Rocketts Landing
. In its 5th year, the annual fundraiser brings hundreds of people out to enjoy live music, yummy food and drinks, silent auctions and other merriment for a
great cause
— and we look forward to another wonderful event this Saturday.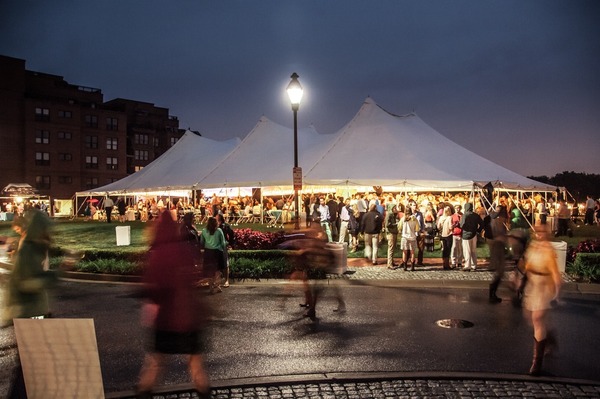 Massey on the River brings Richmonders together to enjoy a great time for a great cause along the James River.

Presented by Apex Systems and hosted by Massey Alliance, Massey on the River raises money to support cancer research and patient care at the Massey Cancer Center. Dancing frequently takes center stage at this lively event (We've seen more than one conga line!). With music by RVA party band favorite, Three Sheets to the Wind, be prepared to keep those feet moving!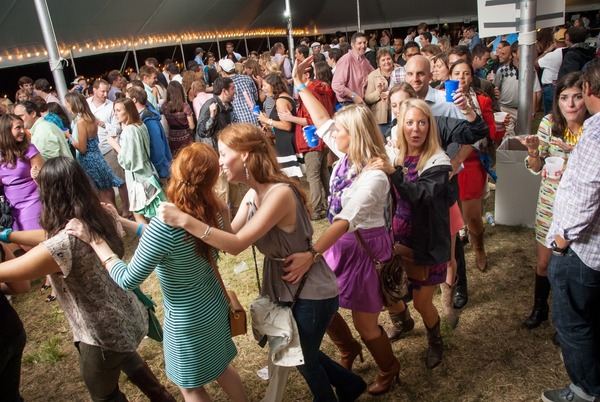 Dance, congo and then dance some more!

New this year, Massey is partnering with local nonprofit Hitting Cancer Below the Belt (you may remember them from the annual Boxer Brief Battle 5k at Rocketts Landing). The organization is hosting the beer and wine tables, and will also have two photobooths with props set up to add some extra fun while helping to raise awareness about cancer research and cancer prevention.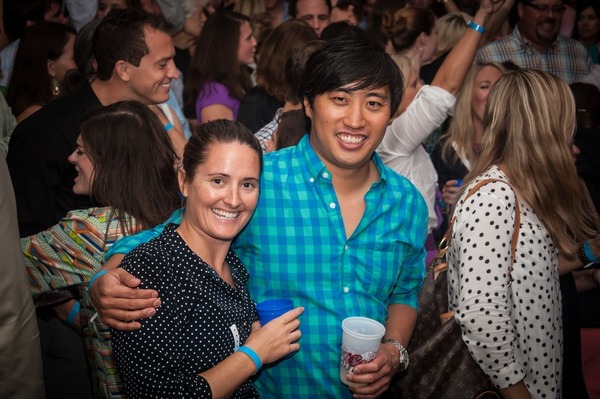 Smiles for an important cause with meaningful friends and loved ones.

Guests who plan to participate in the silent auction will have at least 30 items to bid on, which are all "experience" based. For those who like to get away, trips such as a vacation to St. Thomas or an evening at the Berkely Hotel with dinner at The Boathouse will be in the mix, while sports fans can bid on a Redskins package or VCU basketball game package, among many other items.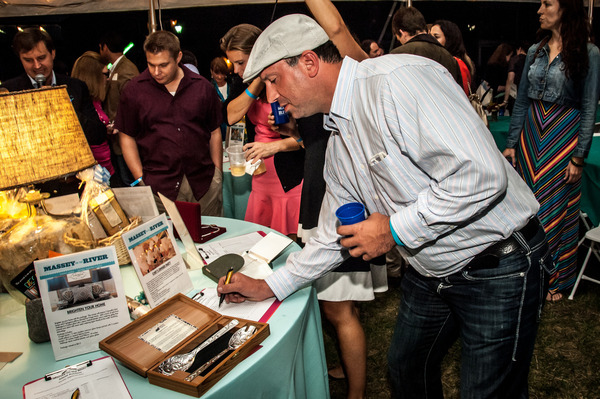 The silent auction rounds out the fundraiser with some great grabs!

With sunny, 79-degree weather predicted for this Saturday, we can't think of another way to enjoy one of the last official days of summer along the James River. Tickets are going fast, so be sure to buy yours today. We look forward to seeing (and dancing with) you at Massey on the River at Rocketts Landing!

What: Massey on the River
Where: Rocketts Landing, 5000 Old Osborne Turnpike
When: Saturday, September 20, 2014
Time: 6:00 p.m., rain or shine
Cost: $50 per person (all inclusive). Purchase tickets online before they sell out (They usually do!)
---