Right Around the River Blog
Rawls, McNelis + Mitchell Expand Office in Rocketts Landing
Post Date: 07-30-2015
When you live life intimately along the riverside, our
Rocketts Landing community
easily becomes one big family. So, when we heard that
local health care law firm (and Rocketts tenant) Rawls, McNelis + Mitchell
needed more room to grow, we were thrilled that the only move they had to make was "up."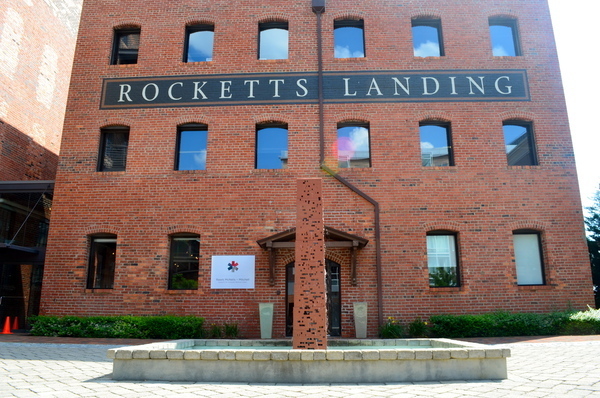 Rawls, McNelis + Mitchell's corporate headquarters located here in the historic Cedar Works commercial building.

Rawls, McNelis + Mitchell first moved to our riverfront community in 2012, when the founders reimagined our former sales center into a custom, modern office — in one of our renovated historic buildings. They initially took over the first two floors, with visions that one day they may need even more space.
Well, with offices in three cities — Fredericksburg, Norfolk and Richmond — and their corporate headquarters located right here in Rocketts Landing, that time is now. And our friends at Rawls, McNelis + Mitchell are currently renovating the top floor of the building into additional office space for their growing firm.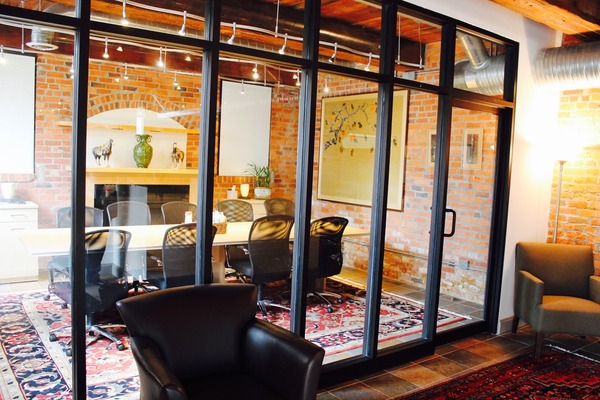 Their conference room, located on the building's first floor.

"When we started our firm in 1996, we had four lawyers," explains Founder Brewster Rawls. "Now, we have 18 lawyers, and with our back-office operations located here, we need more space to accommodate our growth."
Formerly home to website and app development firm, V4 Development, the third floor is a light-filled open space with details reminiscent of its former life as a warehouse in the 19th– and 20th centuries. Rawls and his team are customizing the space into an extension of their offices below.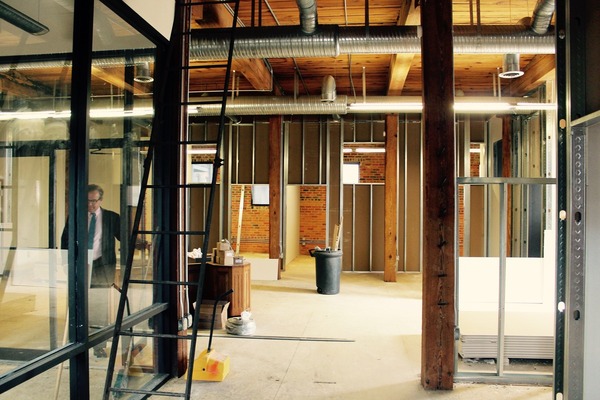 Founder Brewster Rawls walks through the customized office space on the third floor that they'll soon expand into.

With new employees starting that will benefit from the office expansion, Rawls says that they'll quickly fill their expanded space. He says when they first moved into Rocketts Landing, they had a long-term vision of being able to grow with the community.
"The landlords here have been the easiest, best landlords I've dealt with anywhere," explains Rawls. "I've been very happy."
We're feeling the love over here and are grateful for another pleased commercial tenant. We look forward to many more years with Rawls, McNelis + Mitchell in our growing Rocketts Landing community.
---