Right Around the River Blog
Virginia Capital Trail Almost Complete at Rocketts Landing
Post Date: 06-11-2015
Great news, friends! After months of work to complete the portion of the
Virginia Capital Trail (VTC) at Rocketts Landing
, the end is almost here. In fact, the entire downtown portion of the trail should be completed by mid-summer.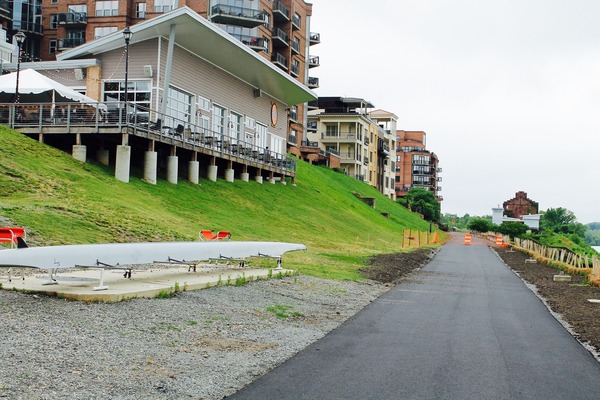 Virginia Capital Trail runs along the James River at Rocketts landing, passing by Conch Republic and Riverbank Terraces.

Since last fall, the City of Richmond has been busy ripping up the old railroad tracks along the James River and — as of this spring — replacing them with the paved trail. This portion will connect the Virginia Capital Trail that currently starts at the Canal Walk downtown and ends right before Rocketts Landing at Great Shiplock Park. Here at Rocketts, the City just finished paving our portion of the trail, which winds through our community along the riverbank – though it's not open to the public yet (soon, though friends, soon!)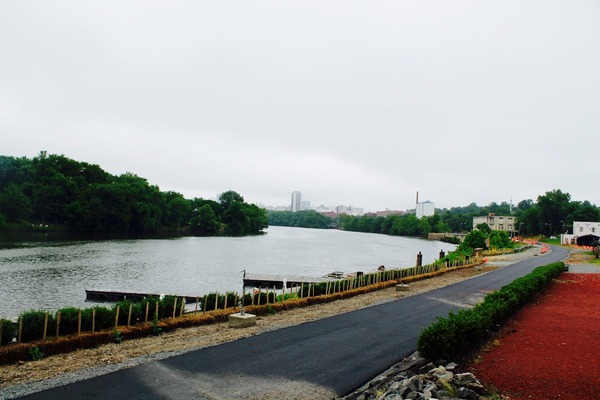 Enjoy a great view of Downtown Richmond as you wind your way on the Virginia Capital Trail.

Once they finish connecting the VTC from Richmond to the completed section in Charles City County, the VTC will be a 55-mile-long pedestrian and biking trail that links RVA to Jamestown, or "capital to capital." Beth Weisbrod, executive director of the Virginia Capital Trail Foundation, says that the remaining portions being built by V-DOT are all on schedule for a mid-September completion.

Or in other words, just in time for when the world descends on Richmond for the UCI Road World Championships! And the entire trail will open to the public for use in early October.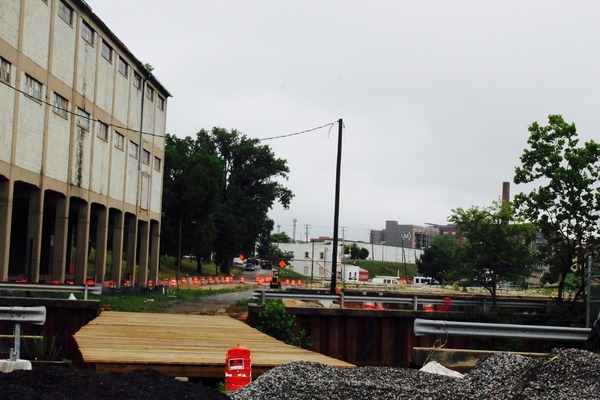 City of Richmond builds the bridge that links the Trail into our community. The building on stilts (left) is what's slated as the much anticipated Stone Brewing restaurant along the James River.

Meanwhile, we're excited for all the great ways our residents and guests will soon be able to use the trail. From strolling along the riverfront, riding bikes directly into downtown for an easy commute or getting their daily jog in, the VTC will be an awesome addition to our community, to Richmond — and to Virginia.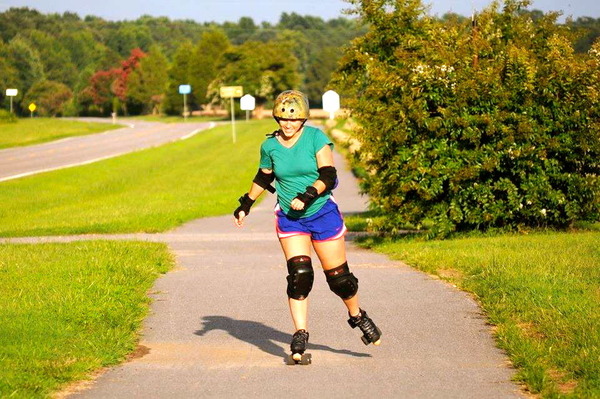 A pedestrian uses a finished portion of the Virginia Capital Trail for roller derby practice. (photo credit: Amy Broderick)

Once the trail is officially complete, the Virginia Capital Trail Foundation will host a grand opening celebration October 2 – 3, 2015. We'll be sure to share more details as they emerge. Until then, get out and enjoy all parts of the trail currently ready to use. We look forward to seeing you here on the Virginia Capital Trail (soon!), right around the river.
---