Right Around the River Blog
Enjoy Thanksgiving With Help From Rocketts Landing Restaurants
Post Date: 11-10-2020
The holiday season is quickly approaching. While you and your family are preparing for a safe and fun celebration, delicious food is always a worthy tradition. And Rocketts Landing restaurants are ready to help. Whether Indian-inspired food or traditional classics are more your style, less cooking for you means more family time! So check out what's happening this fall season right around the river.

The Boathouse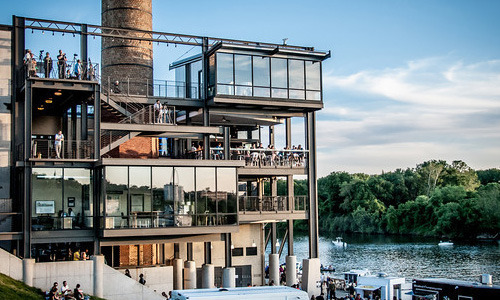 The Boathouse at Rocketts Landing overlooks the James River

The fine folks at The Boathouse have a prix-fixe Thanksgiving Day meal that offers you a four-course dinner with dessert. Enjoy favorites such as butternut squash soup and roasted turkey with potatoes, stuffing, and Brussels sprouts. Finish the meal with your choice of pie, and round everything off with tasty cocktails (to go, too).

You can reserve a table at the restaurant for Thanksgiving Day or order takeout/delivery for your cozy meal at home. Groups that prefer to eat at The Boathouse can make reservations for up to 15 – 20 people.

The Boathouse would like to remind everyone that they're taking stringent COVID precautions throughout the evening to ensure a wonderful and safe holiday meal.

The Bombay Co.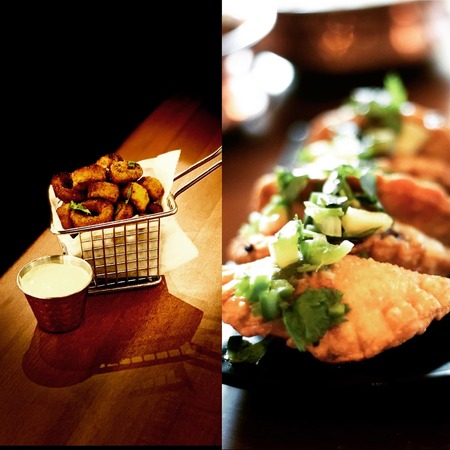 Delicious Indian food awaits you. Source: The Bombay Co. Facebook

Enjoy Indian tapas and planning to celebrate Thanksgiving outside of the traditional holiday date? The Bombay Co. is just the place for you. While the restaurant is closed on Thanksgiving Day so staff can celebrate with their families, they have holiday-themed food and drinks throughout the season.

They're offering a special entree featuring lamb chops that you can follow with tasty seasonal cocktails, like a Pumpkin White Russian. In addition, they have a full tapas menu available offering dishes like Chicken Tikka Masala, Machli Lover, and more. You can also have The Bombay Co. cater your holiday event.

The Bombay Co. continues to follow strict COVID safety protocols and features indoor and outdoor dining, plus delivery.

Conch Republic


Conch Republic is Richmond's only riverfront Key West–themed restaurant. Photo source: Conch Republic Facebook

For those who like a Key West vibe, Conch Republic can bring the Florida Keys to you. While they also close on Thanksgiving Day to spend time with family, they're open the rest of the season, chilling and cooking every day of the week. They offer classic Conch dishes, like marinated gator tails and seafood po' boy. They also have cocktails to go for those who enjoy celebrating the season at home.

COVID safety is a priority for all staff.

No matter your holiday vibe, we hope you enjoy a great and tasty Thanksgiving and fall season!


---