Right Around the River Blog
Enjoy Thanksgiving Dinner With The Boathouse at Rocketts Landing
Post Date: 11-24-2015

Fall is flying by, friends, and somehow, we've already found ourselves arriving at the holiday season — which means delicious food and meaningful company are on the way!

So, if you find yourself ready to celebrate but needing a place to dine, gather your family and friends for Thanksgiving dinner with The Boathouse at Rocketts Landing. Their chefs have been planning a feast fit for every palate and are ready to help you make this holiday one to tantalize the taste buds.

Dinner Highlights

Imagine spending Thanksgiving where, instead of slaving behind an oven for hours preparing food for your guests, you're casually sipping a glass of wine and chatting with loved ones — with a stunning view that overlooks the James River.

Sound dreamy?

Fortunately, with Thanksgiving dinner at The Boathouse, a relaxing, delicious meal is waiting for you. You and your loved ones can enjoy entrees, such as:

Carved roast turkey with sage and local apple stuffing
Roasted filet with horseradish cream sauce
Norwegian salmon with sautéed mushrooms and leeks
Shrimp and grits with Surry sausage and cheddar Byrd Mill grits
You also can choose from tasty side dishes, such as:

Bourbon-glazed sweet potatoes
Winter squash medley
Green bean casserole
Fall beet and arugula salad
and more!
And don't forget to cap off your evening with a scrumptious selection of holiday desserts, coffee and tea, and after-dinner cocktails. You don't even have to worry about who's cleaning the dishes!

Reservations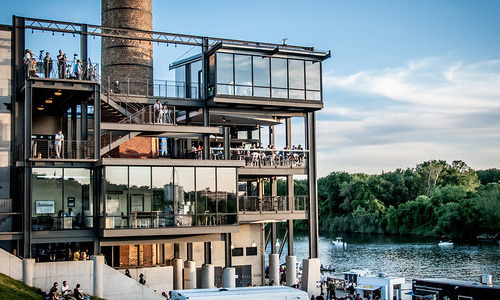 To save your place at Thanksgiving dinner at The Boathouse, be sure to make a reservation. You're welcome to dine anytime between Noon and 5:00 p.m. on Thanksgiving Day.

Adults: $44 per person
Children ages 6 – 12 years old: $19 per person
Children ages 5 and younger: Free
Reserve your table by calling 804.744.2545.

There's nothing like the holidays to bring family and friends together to create cherished memories over great food and company. Whether you drive, take the Virginia Capital Trail or dock at our marina to join us, we look forward to celebrating the holidays with you, right around the river!
---