Right Around the River Blog
Virginia Boat Club at Rocketts Landing Continues Inspiring Richmonders to Row
Post Date: 10-12-2020
Rowing on the James River is a tradition that goes back for over a hundred years in Richmond, Virginia. Since 1876, the Virginia Boat Club has been one of the go-to sports organizations for rowing. With this nonprofit organization's headquarters located at
Rocketts Landing
, they've helped expand athletic activity in the East End. And despite the current pandemic, they're still leading the way in helping Richmonders row.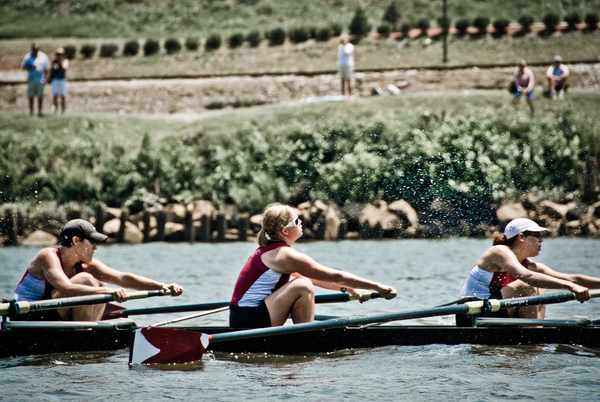 Rowers with the Virginia Boat Club compete on the James River in Richmond, Virginia.

Rowing Classes
Each year, the Virginia Boat Club typically offers courses to learn both sweep rowing and sculling. Sweep rowers hold one oar with both hands and row larger boats in groups of eight or 10. Scullers hold two oars and typically row individually or in groups of two or four. New rowers often first learn sweeping and evolve into sculling.
During a normal operational year, the Virginia Boat Club offers both Learn to Row and Learn to Sweep courses. This year out of safety, the team is only offering Learn to Sweep. This 5-lesson course offers individual lessons in a one-person boat for $250.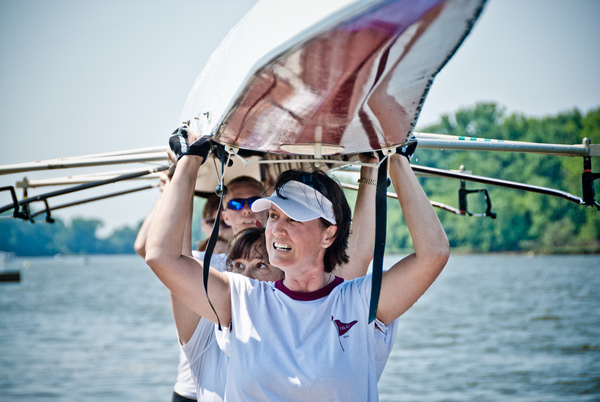 Team work is integral to successful rowing.

Boat Club Membership
The Virginia Boat Club does more than teach people to row. They also provide annual memberships that give you access to club-owned boats to use and opportunities to row and socialize with other members. Adults 18 and older can join and choose from different types of membership that fit your needs.
"There is nothing like rowing," says Board of Directors President Kim Nelson. "It's an amazing combination of relaxation and exercise, comradery and solitude, nature and the city skyline. We are a community of friends that welcome the opportunity to share our love of rowing with our community."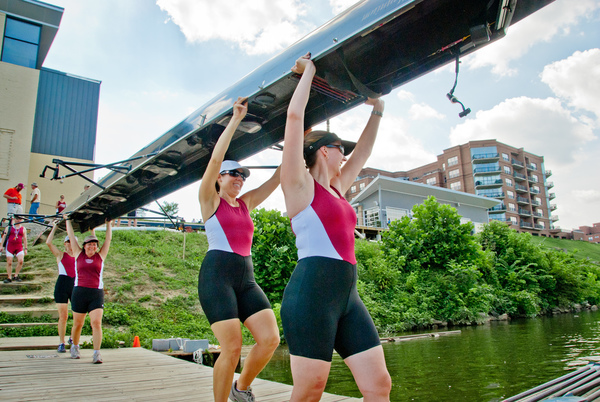 Rowers prepare to launch their vessel from the dock at the Virginia Boat Club at Rocketts Landing.
Open House in November
Want a sneak peek into life at the Virginia Boat Club? The Club has two upcoming open houses. Volunteers will set up their indoor rowers outside to offer a safe environment for exploring all the Virginia Boat Club has to offer.
Open-House Date: November 14, 2020
Time: 10:00 a.m. & 11:00 a.m.
RSVP: Email maura.norford@gmail.com
We appreciate the Virginia Boat Club's mission of promoting rowing in the Greater Richmond area and believe they fit right into our riverfront community. We hope to see you at the Boat Club — with an oar in hand!

---