Right Around the River Blog
Enjoy These Fall Activities Near Rocketts Landing
Post Date: 09-30-2014
Okay, it's now officially official: Fall is here! While we love how summer brings RVA and our community alive in more ways than one, we also dig the colorful views along the James River and sipping cozy mugs of coffee as the cooler fall air serenades us. And, you better believe that
fall activities near Rocketts Landing
abound. So, if you're looking for a way to enjoy the season, check out what's going on
right around the river
!

Swing by the Annual HOGTOBER Fest in Neighboring Church Hill This Saturday, October 4
Billed as "Fall's First Party," Style Weekly's HOGTOBER fest is a free family-friendly event definitely worth checking out! From Noon to 7:00 p.m., they'll feature a variety of BBQ, brews and bands worthy of a tasty fall celebration.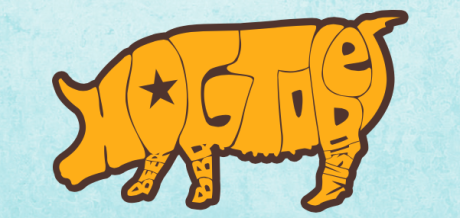 HOGTOBER is an annual fall feast and festival in Church Hill.

Food: Alamo BBQ, Buz & Ned's Barbecue, Extra Billy's BBQ, Halligan's Bar & Grill, P&T Kitchen, Mosaic, King of Pops
Music: The Southern Belles, Peoples Blues of Richmond, Long Arms, The Hit List and more

Beers: A variety of selections from Brown's Distributing
Also, for the first time, they're holding a raffle for two all-inclusive, seven-day trips to the Mexican Riveria! Learn more here.
Visit Any of the Historic Plantations Down Route 5
A quick drive east down Route 5 winding past Rocketts Landing will take you directly to many historic plantations. Featuring palatial homes, beautifully landscaped grounds and quintessential aspects of Southern and Colonial lives, visiting these plantations located along the James River is a great fall outing.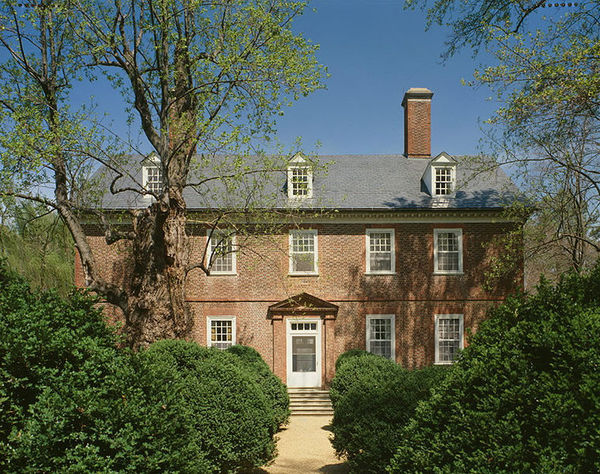 Berkeley Plantation is just a quick visit from Rocketts Landing. Photo credit: Library of Congress, Prints & Photographs Division, VA,19-CHARC.V,4-36
Pick Up a Game of Frisbee Golf at Gillies Creek Park
As our backdoor neighbor located on Williamsburg Road, Gillies Creek Park features 40 acres of recreation tucked in the woods at Fulton Bottom. The park is uniquely home to the city's only BMX track while also serving as a popular sunny-day destination for its 18-hole disc-golf course and horseshoe pits.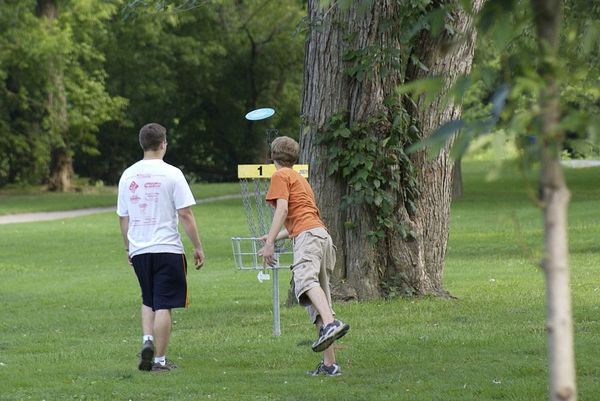 Disc golf is a great fall outing without the scorching summer heat at Gillies Park. Photo credit: Flickr creative commons user formatc1.

In fact, even if you don't have a team with you, with the park's disc golf popularity, just a visit to the park can easily jumpstart a game — while you meet new friends! If throwing Frisbees into metal targets (basket) is your thing, then this park is the perfect fall outing for you.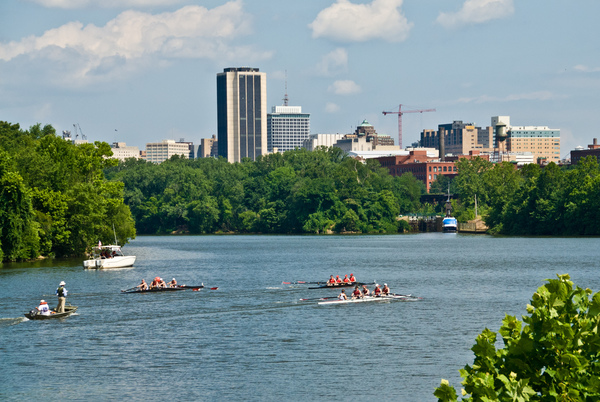 The mighty James River keeps you busy, no matter the season!

And of course, we'd be remiss to not mention getting out on the James River! Between fishing, boating, kayaking, canoeing, paddleboarding and rowing, we've yet to experience a season where enjoying river activities doesn't complete a perfect day. So, with the temperate weather and fall leaves starting to change, now's the perfect time to enjoy the season with these fall activities near Rocketts Landing.
---