Right Around the River Blog
East 51 Apartments Leasing Now for Fall Move-In
Post Date: 09-17-2020
Want to live in a community along the James River with modern style that's close to downtown Richmond? The East 51 apartments at
Rocketts Landing
may be just what you're looking for. And with units available for fall, now's the time to check out what's new right around the river.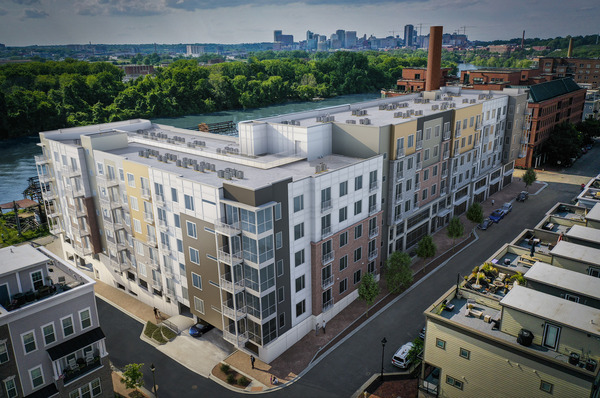 East 51 apartments offer easy access and views to the James River and downtown Richmond Skyline

Modern Vibes and River Views
Comfort and style are standout features in these custom-designed apartments with high-end finishes and lifestyle amenities. Choose from various layouts with optional river views. In total, 126 apartments join the community this fall, offering 1- or 2-bedroom layouts, and between 547 – 1,152 square feet of living space.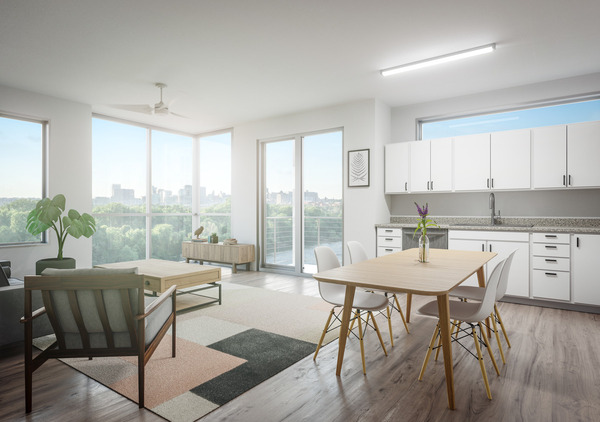 Bright, modern interiors complete each apartment

Enjoy open floorplans that feature gourmet kitchens with stainless steel appliances, granite countertops, and sleek finishes. You'll also have access to a private rooftop lounge that overlooks the James River, so you can easily take in the waterfront views.
Leasing Details
Cost: Prices range from $1,100 to $1,850
Move-in Date: Fall 2020 (by early October)
Contact: Tiffany Nowack at 804.335.1413
East 51 Sponsors Cap Trail 10 Miler/5k
We're excited to share that our community continues to support the Virginia Capital Trail Foundation's annual run, with the East 51 at Rocketts Cap Trail 10 Miler/5k. And this year, the event's a self-paced virtual race.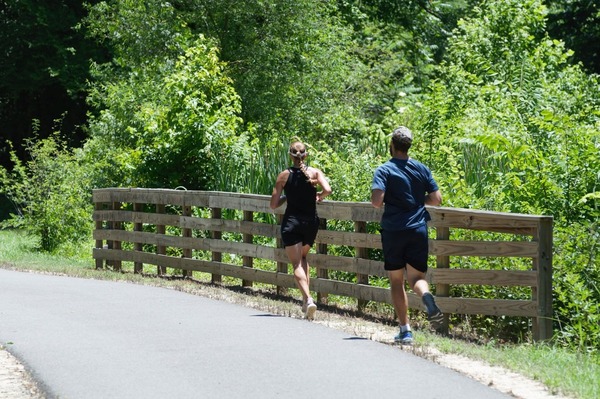 The Virginia Capital Trail is the featured path along the East 51 at Rocketts Cap Trail 10 Miler/5k
image source: Virginia Capital Trail Foundation

At Rocketts Landing, we're fortunate to have the Virginia Capital Trail — a 55-mile paved pedestrian trail that links Richmond to Williamsburg — run right through our community. At any given moment, you can see people staying active along the Trail. So, sponsoring this annual event fits right in with the lifestyle our residents enjoy.
"We love seeing everything going on at Rocketts Landing," says Cat Anthony, executive director for the Virginia Capital Trail Foundation. "You have all of the residents who exercise on the Trail, [as well as] boaters, rowers, runners, walkers, cyclists, fishermen, and more! It is such a lively place along the Capital Trail."
Registration Details
Whether you're interested to rent a home or stay active at Rocketts Landing, we're ready to welcome you to our community!
---