Right Around the River Blog
5th Annual International Dragon Boat Festival Makes Waves at Rocketts Landing
Post Date: 08-06-2014
We did it again, folks! Last Saturday, Sports Backers hosted Richmond's annual
International Dragon Boat Festival at Rocketts Landing
. Though the skies were cloudy, hundreds of people came together for the festival along the
James River
. We welcomed families, friends and couples from across RVA (and beyond!) to our riverbanks to cheer on the rowers and celebrate the moment — and what a blast everyone had at our riverbanks.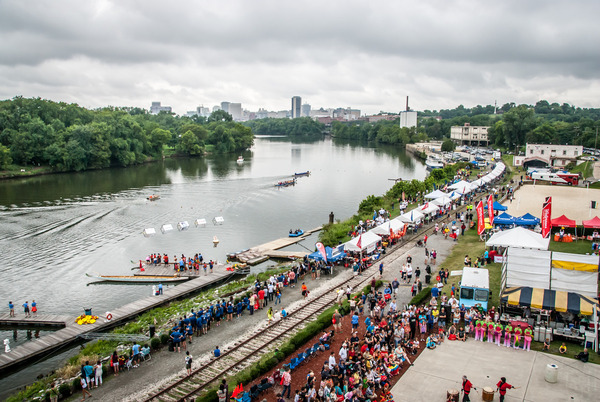 Performers, rowers and event goers gather along the James River at Rocketts Landing for the 2014 Dragon Boat Festival.


For the competition, 24 different teams raced against one another in various heats to claim the top dragon boat spot. Grand prizes went to Bucks County Blazing Dragons FURY for the Premier Women's 500m Race and Nu Mark East for the Premier Mixed 500m C Semi Final. While the dragon boats rhythmically sped downriver to syncopated drumming, we saw some stellar racing competition — with each team working and rowing together with groans, smiles and sweat. But mostly, we saw good old-fashioned camaraderie and fun!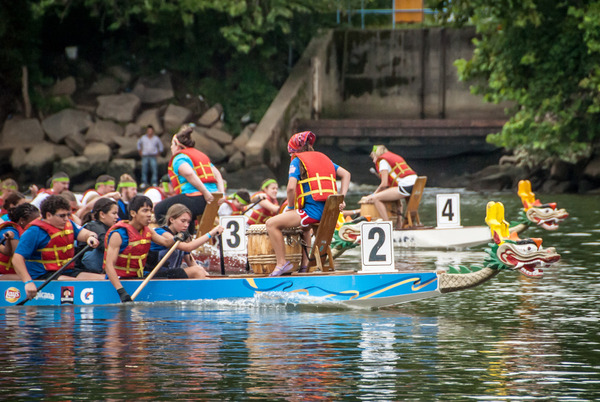 Rowers follow their beating drum in ornately decorated dragon boats, racing for the win!

Meanwhile, on land, an array of authentic Chinese performances entertained the crowd. Throughout the day, drummers and dancers of all ages graced the stage in different cultural displays of artistic expression. Each troupe's performances were matched by elaborate traditional costumes in stunning colors and patterns — creating a truly inviting presentation of the rich traditions found throughout China.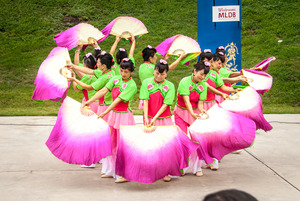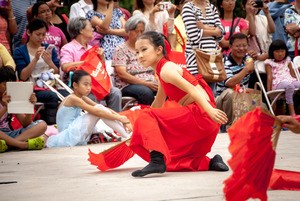 Dancers of all ages and backgrounds entertained the crowds along the riverbank.

In all, we always love when the International Dragon Boat Festival decorates our community with ornately designed boats and lively action during the summer. From exciting races to beautiful performances to delicious food and more, we look forward to this event each year and already have visions of dragon heads filling our summer days in 2015 ...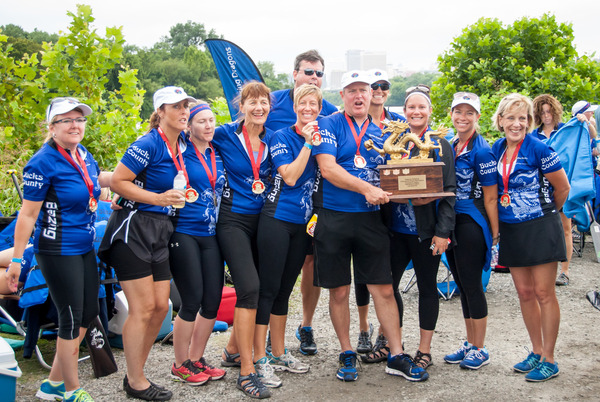 Smiling winners take the prize as the RVA skyline peeks from behind.

---