Right Around the River Blog
Sign Up Now for Dragon Boat Festival at Rocketts Landing
Post Date: 07-14-2014
The summer event season is cooking here at Rocketts Landing — and one of our favorite annual festivals is less than a month away! That's right, friends, the Walgreens Richmond International Dragon Boat Festival is August 2, which means you still have time to register your team for this awesome racing experience.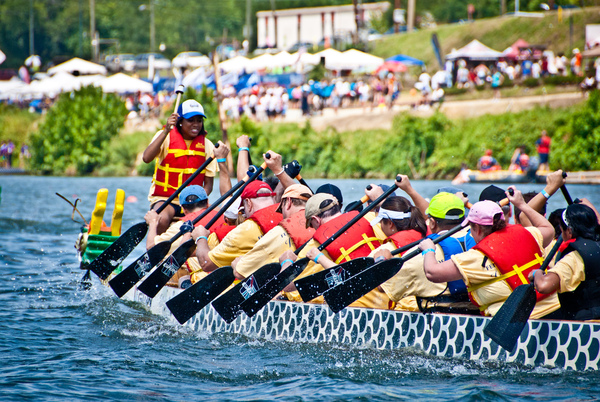 Whether you're looking for a little coworker competition or just fun times with friends, there's nothing quite like rowing in a dragon boat. These huge, canoe-like vessels fit up to 20 people — and are outfitted with elaborate dragon heads and tails. To keep everyone paddling in sync, one member of each boat beats a drum rhythmically as their teammates follow along. In the water or from the shore, the syncopated rhythms and wild dragon decorations make for quite the spectacle!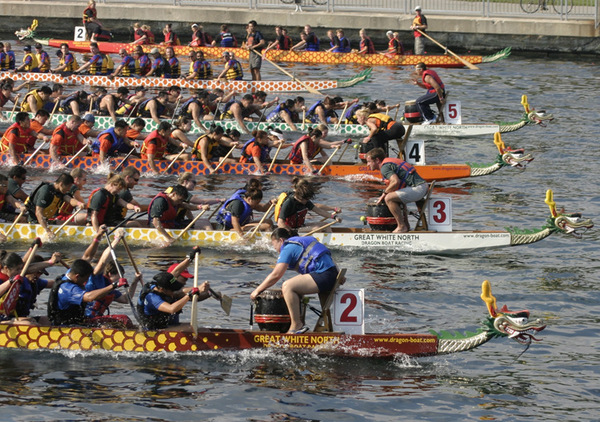 Last year, 30 dragon boat teams (with nearly 800 rowers!) descended on Rocketts Landing to challenge each other in numerous heats. Add a beautiful riverfront setting, 1500 spectators, a cultural festival and a killer after party, and there's no wonder this is one of our most popular events. But don't just take our word for it — Movoto even named the Dragon Boat Festival one of the top 25 reasons people should move to Richmond!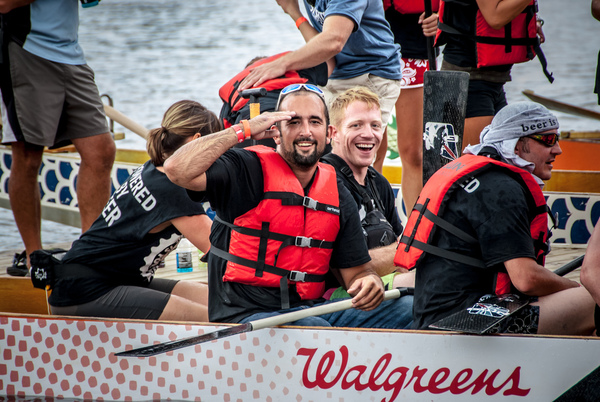 This year is our fifth anniversary hosting the festival — and it's going to be a blast. All you have to do is gather up to 24 of your favorite people and register for a boat. You're guaranteed a place in at least three races throughout the day, creating countless opportunities for good times, great competition — and crazy, dragon-filled photos!
---