Right Around the River Blog
Seize Your Chance to Own a Home With River Views at Rocketts Landing
Post Date: 07-24-2014
Recently, we've been welcoming many new
Rocketts Landing
homeowners here right around the river. And, with only five original condos left for sale, your chance to own one of our community's first homes is going quickly! Pair that with reduced prices on our remaining condos, and now's a great time to embrace a new
riverside lifestyle
.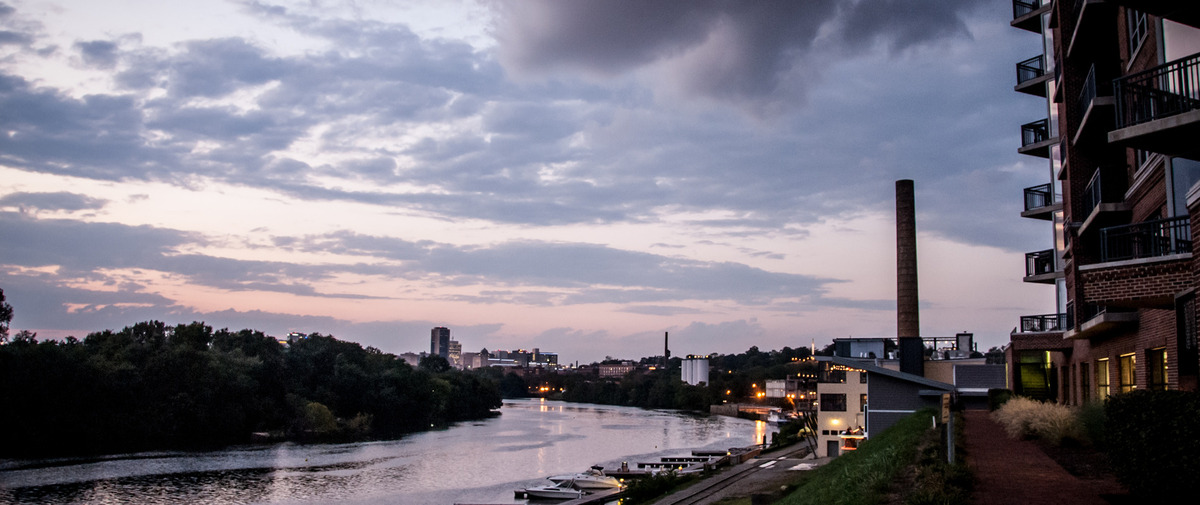 The James River flows right beside our Fall Line building at Rocketts Landing.

Our two featured homes are located in Fall Line — and are some of the last condos available with views of the James River! Imagine waking up and drinking coffee while watching hawks and eagles soar over the river and RVA from the riverfront terrace. Then, you can easily access the pool and picnic area for a midday swim and lunch with family and friends directly below your home on the riverbank.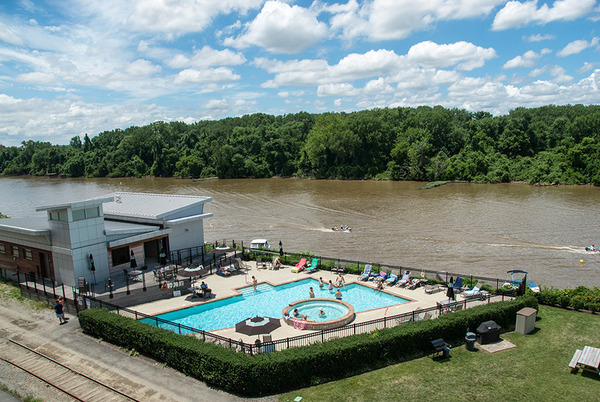 Richmond's only riverfront pool is directly in your "backyard" at Fall Line.

Craft picnic snacks and sandwiches in your kitchen featuring granite counters and stainless steel appliances. And as you pack your pool bag and picnic supplies, you can enjoy barefoot walking (and easy cleanup!) with smooth hardwood floors underneath you in the living and dining rooms — balanced with carpet in the den and each bedroom. Plus, you won't have to worry about storage and parking! Both are included with the homes, further simplifying your life and travel.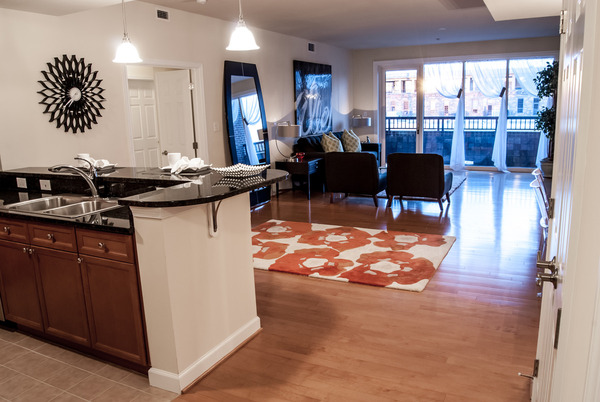 Light fills the living room in the open floor plan of this Fall Line home.

And while the two-bedroom home share similarities, these two condos have individual features to suit your specific preferences:

Clipper or "C" Floorplan — 1700 square feet, $289,900: This corner home fills with light from the large windows and features plantation shutters in the dining room. You have your own balcony, offering fantastic views of the James River. And for those who love showcasing an art collection, the hallway's gallery entry has lots of space to hang your favorite pieces.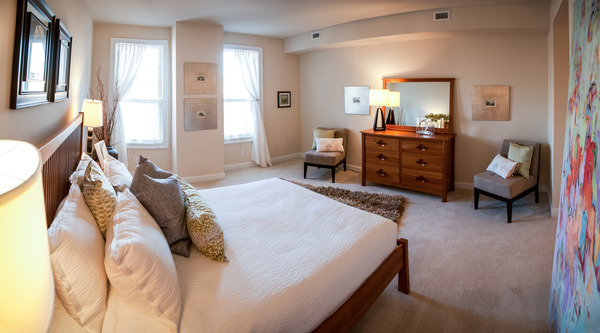 The bedroom offers a welcoming retreat when you just want to cozy up in bed.

Fairwinds or "F" Floorplan – 1645 square feet, $309,900: Also featuring a welcoming view of the James River and a private balcony, this home steps comfort up a notch with its own fireplace — a unique detail offered in only a handful of Rocketts Landing homes. You'll also have a cozy den with space large enough to serve as an extra bedroom or as an office or TV room.
From lovely James River views to easy pool access and beyond, we're certain these homes are waiting for just the right homeowner to join our unique riverfront community! To learn more and schedule a tour, contact Amy Broderick at 804.222.5011. We look forward to seeing you down here at Rocketts Landing.
---