Right Around the River Blog
Indian-Spanish Fusion Restaurant, The Bombay Co., Joins Rocketts Landing
Post Date: 06-04-2019
For years, local restaurateur Jazz Singh has found success with Lemon Cuisine of India, located in the Museum District. When she and her family were ready to add a new concept to Richmond's thriving restaurant scene, they knew the location's vibe had to be just right. After a year of concepting and searching for the right spot, Jazz and her family have found their next culinary home at
Rocketts Landing
. Dubbed The Bombay Co., the restaurant fuses Indian, Spanish, and Latin cuisines, and encourages customers to embrace a casual Spanish-inspired lifestyle.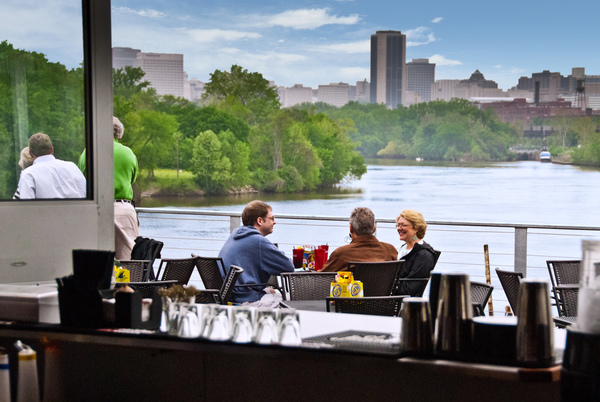 Our riverfront community offers great views and a welcoming ambiance.

Inspiration's in the Family
While Jazz may be known for her focus on Indian cuisine, her family's blended cultural backgrounds provide daily inspiration.
"Our family background is a really big mix, not just Indian," explains Paul Singh, Jazz's son and general manager of The Bombay Co. "When we're home cooking food, we always have Spanish and Indian influences."
That influence and unity is what The Bombay Co. is all about. By blending the different cuisines, they can celebrate the flavors of each while exploring new takes on traditional fare.
A Nod to Spain's Lifestyle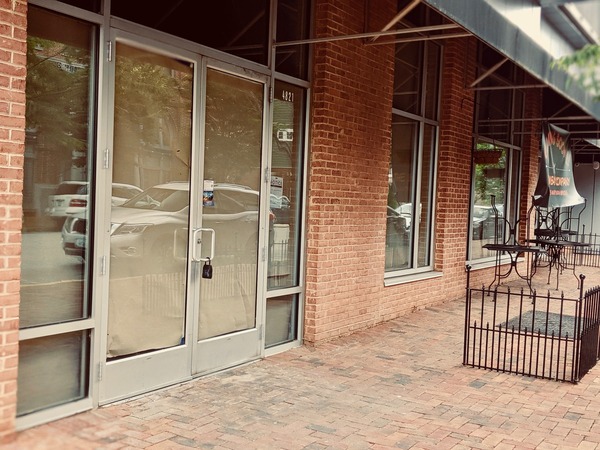 The Bombay Co. is located in our 210 Rock building and will feature patio seating.

The Singh family enjoys traveling — and their appreciation of and exposure to different cultures plays a large role in how they cook. For The Bombay Co., Jazz and Paul are celebrating what they enjoy in Spain: tapas-style meals, casual conversation, and a carefree ambiance that never rushes you.
By embracing these elements, they hope to provide a place where Richmonders can escape the busier side of life and relax. And as soon as they stepped into Rocketts Landing, they knew they'd found the location to make that vision a reality.
"The moment when we arrived at Rocketts Landing, it attracted us," says Paul. "We came in the springtime when the birds were chirping and the river flowing, and being close to the water, you can feel that breeze."
Inspired by the view, they knew that our community's ambiance was the experience they wanted to invite their customers to enjoy, too.
A Focus on Community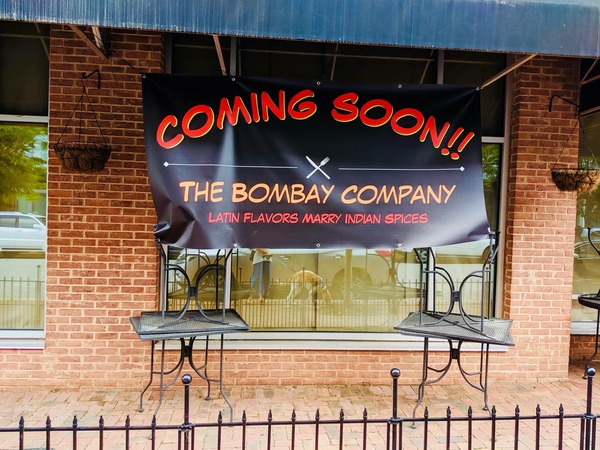 Renovations are currently underway with a goal to open in July 2019.

In addition to food and relaxation, community engagement is a big vision for The Bombay Co., including:
Market Vendors: They'll source ingredients as much as possible through relationships with vendors at the 17th Street Farmer's Market in Shockoe Bottom.
Community Causes: Featured dishes throughout the year will donate proceeds to causes they care about, such as breast cancer research.
Discounts for Rocketts Landing Residents: Anyone who lives in our community will enjoy a special discount.
Soft Opening
With construction currently underway in our 210 Rock building, Jazz and Paul are aiming to officially launch The Bombay Co. this July with a soft opening. During this opening, they'll donate all proceeds to two causes: Ronald McDonald House Charities and Virginia Breast Cancer Foundation. So, be sure to check back for the official soft opening dates!
With their vision for community and a casual, riverfront lifestyle, we can't think of a better fit for a new restaurant! Welcome to Rocketts Landing — we can already taste the tapas.
---