Right Around the River Blog
Celebrate July 4 Along the James River at Rocketts Red Glare
Post Date: 06-17-2019
Rocketts Red Glare is back for another year of festivities along the James River at
Rocketts Landing
. This two-day festival will bring some of the region's top volleyball athletes to our community for a tournament, along with an impressive fireworks display. If you're looking for a patriotic, fun way to celebrate, then come out for a great event right around the river.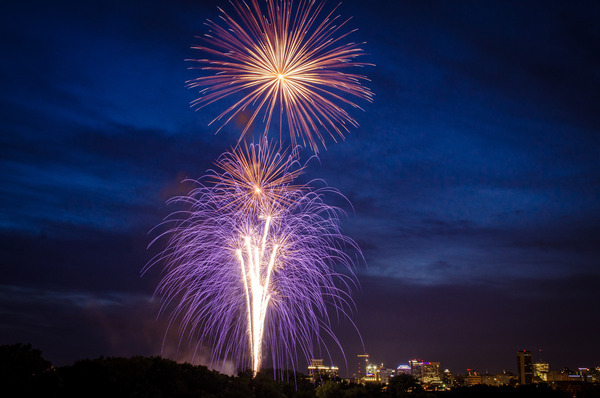 Fireworks burst over the James River and Richmond city skyline.

Sand in the City Pro Beach Volleyball Tournament
Hosted by the Richmond Volleyball Club, Sand in the City features 24 two-person professional teams from across the country. They'll compete over two days (July 3 – July 4), and end the tournament with a bang — literal fireworks!
July 3: Tournament starts at 8:00 am, and event site's open until 10:00 pm.
July 4: Tournament starts at 8:00 am, with Finals at 7:00 pm. Event site's open until 11:00 pm.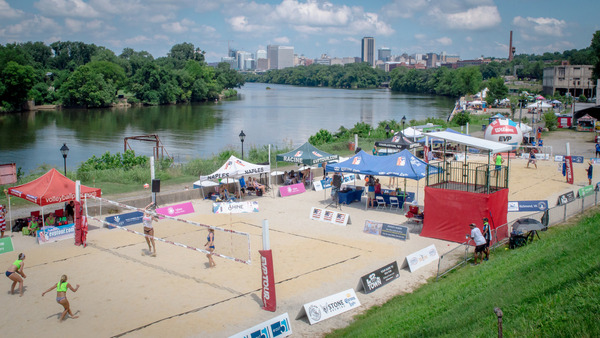 Two days of professional beach volleyball will fill our riverbanks during Rocketts Red Glare.


Rocketts Red Glare – Festival & Fireworks
On July 4, while spectators soak up volleyball tournaments, we'll also be hosting people along our riverbank for some fireworks, food, and fun! In partnership with RVC, Richmond Region Tourism, City of Richmond, and 288 Events, Rocketts Red Glare will provide the perfect backdrop for the Fourth of July along the James River.

Beer Garden: Craft alcohol will be available featuring locally made beer, wine, spirits, and cider, like RVA–based Belle Isle Craft Spirits. National brands will also be available, including non-alcoholic drinks. Attendees are also welcomed to bring their own bottles of water
Food Trucks: An array of food options will be onsite, such as Redemption BBQ, The Bombay Co., King of Pops, and more.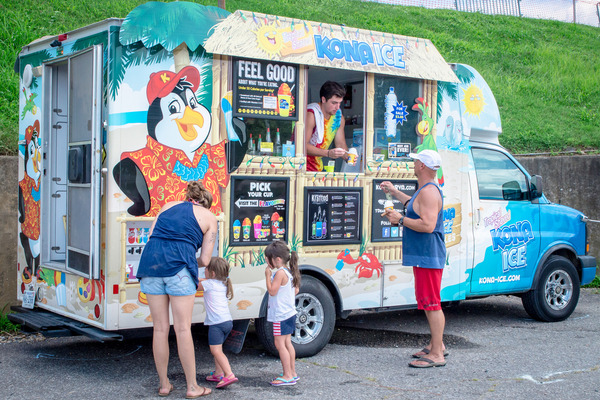 Rocketts Red Glare is a family-friendly event.


VIP Seating Area: For those interested in reserved seating for the tournament and fireworks, you can buy VIP passes that range from $25 – $55. The passes include additional perks, like VIP–only food options.
Fireworks: Enjoy Richmond's only fireworks display along the James River, featuring patriotic music coordinated with the show. Fireworks start at sunset.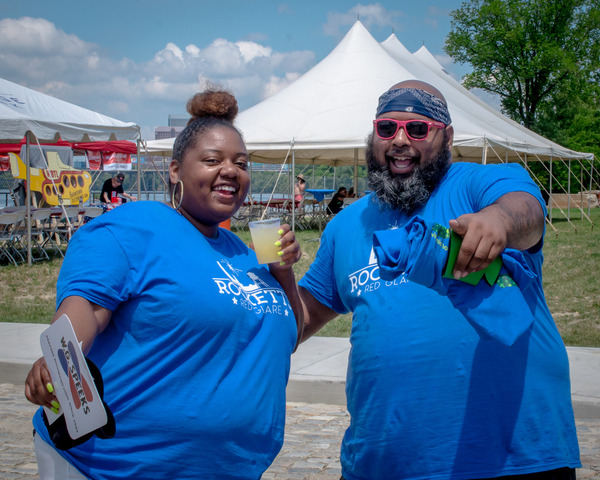 Bring your smiles and celebratory vibes down to Rocketts Red Glare.


To learn more about the festival, visit the Rocketts Red Glare website. We look forward to welcoming everyone down to Rocketts Landing!
---