Right Around the River Blog
Celebrate July 4th at Rocketts Red Glare
Post Date: 06-18-2018
Looking to enjoy Independence Day at a great festival with family and friends? Then we've got the summer celebration for you! We're bringing back
Rocketts Red Glare as a new event at our riverfront
community complete with a pro beach volleyball tournament and fireworks over the James River. So, mark your calendars for a three-day festival that you won't want to miss.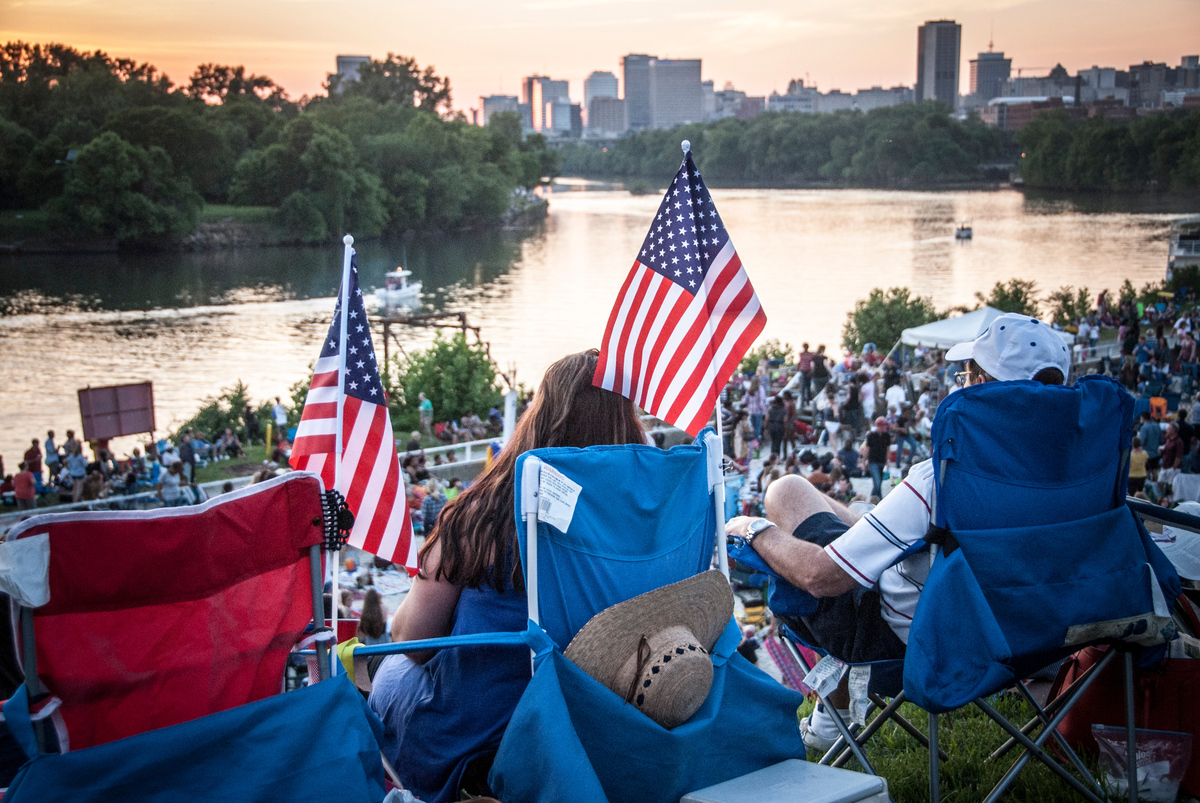 EVP Tours ­– Pro Beach Volleyball Tournament
In just a handful of days, professional athletes from around the country will emerge on our riverfront to compete in an EVP Tours tournament. The festival features food, exhibitors, games, and more. No matter if you want to see fireworks or cheer on the athletes, there's something for everyone at Rocketts Red Glare.

July 2: Restaurant RiVAlry
The festival launches with a day of competitive fun geared toward the local food and beverage industry. The event features an obstacle course, cocktail relay race, costume contest, and a keg toss — and anyone from local service industry can register a team. This event is also a benefit for RVA First Responders.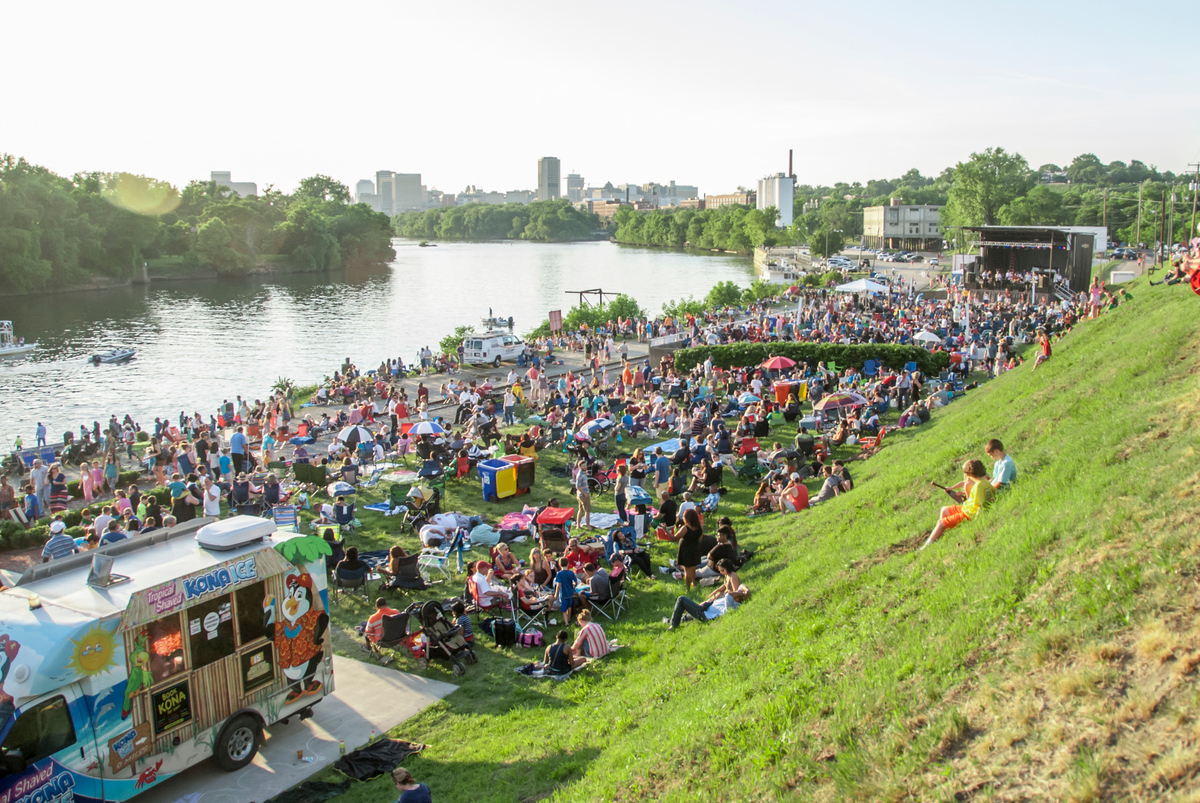 July 3: Rocketts Red Glare EVP Tours Beach Volleyball Championship
Rocketts Landing is one of 14 stops the EVP Tour will make as they travel the U.S. On July 3, two-dozen teams from across the country will descend on our riverfront volleyball court. The tournament is also the first professional volleyball tournament hosted by the City of Richmond. Expect great competition and action!

· July 4: Rocketts Red Glare Festival Continues – With Fireworks
The volleyball excitement is back, starting at 8:00 a.m. and running through 7:00 p.m. The festival also offers events throughout the day, featuring a family-friendly play area with children's activities. Adults can get their play on with The Virginia Lottery Game ON! section, offering craft beer and spirits, and riverfront games

The evening will conclude with fireworks over the James River, starting at 9:00 p.m. and led by Dominion Fireworks. For those looking to get an upfront view of the festival's volleyball and fireworks action, you can reserve your tickets in the "VIP"section. Tickets are limited, so act fast!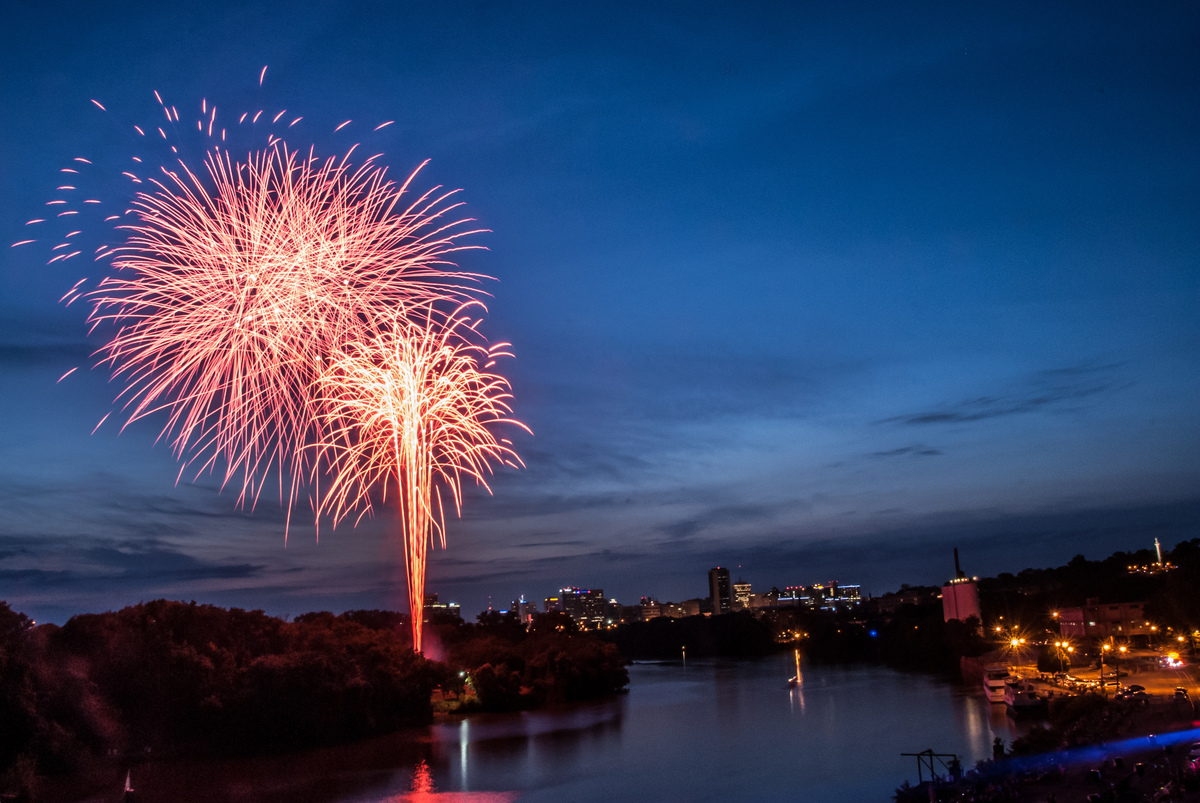 We look forward to hosting a great community festival here at Rockets Landing! You can find more information on the Rocketts Red Glare website.
---