Right Around the River Blog
Urban Farmhouse Now Open at Rocketts Landing
Post Date: 06-29-2016
Great news, friends! Urban Farmhouse — the newest addition to our riverfront community — has officially opened for business at Rocketts Landing. Located in the space formerly home to Mbargo, this is the sixth Urban Farmhouse location in Richmond. And we already can't get enough of its coffee, food and charm.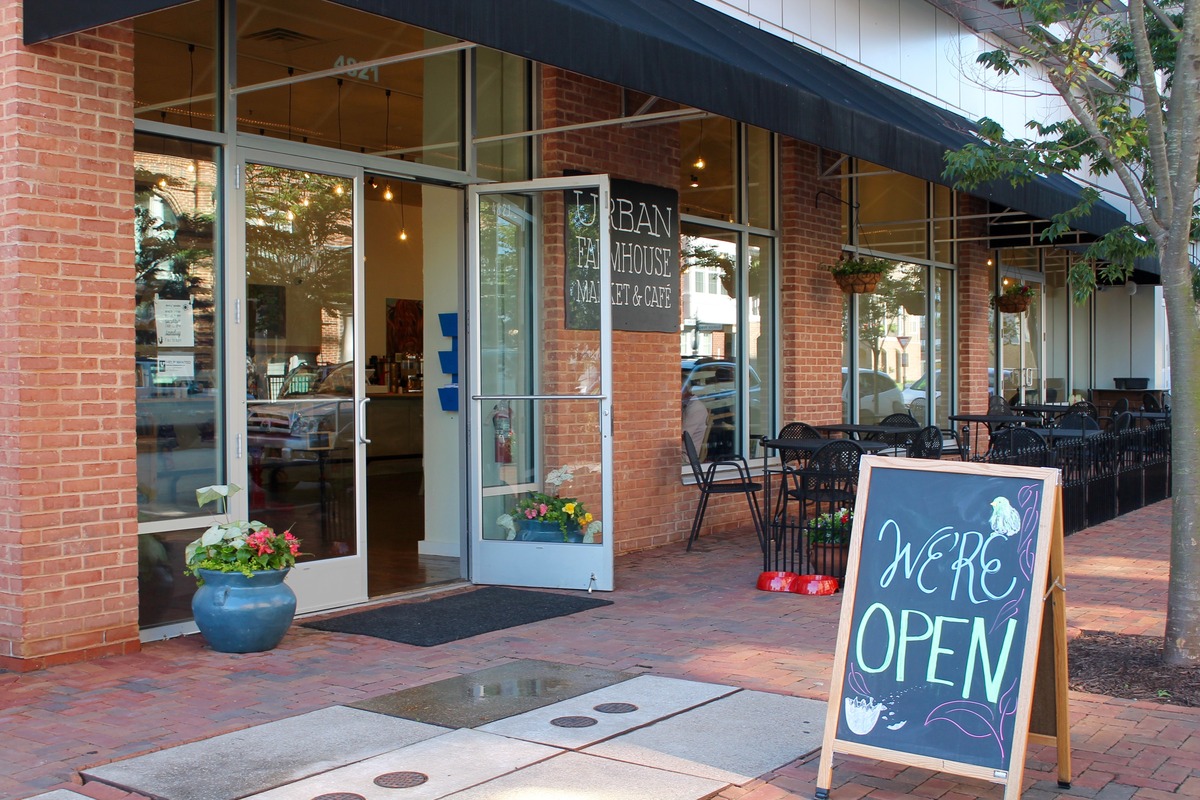 Urban Farmhouse at Rocketts Landing has opened its doors in the former Mbargo space at 210 Rock.
True to its other locations, the Urban Farmhouse at Rocketts Landing is part cafe, part coffee and wine bar, and part farmhouse market — with a focus on healthy, local eating. Combine these offerings together, and you have a welcoming retreat for any time of day.

The 3,000-square-feet location at Rocketts Landing has a nautical theme that honors its proximity to the James River. And fans of Urban Farmhouse's former Church Hill location will be happy to know that the move to Rocketts Landing was purposeful. Urban Farmhouse owners wanted to offer residents in Church Hill, Fulton Hill and Rocketts Landing an improved experience that builds upon their prior success in Church Hill.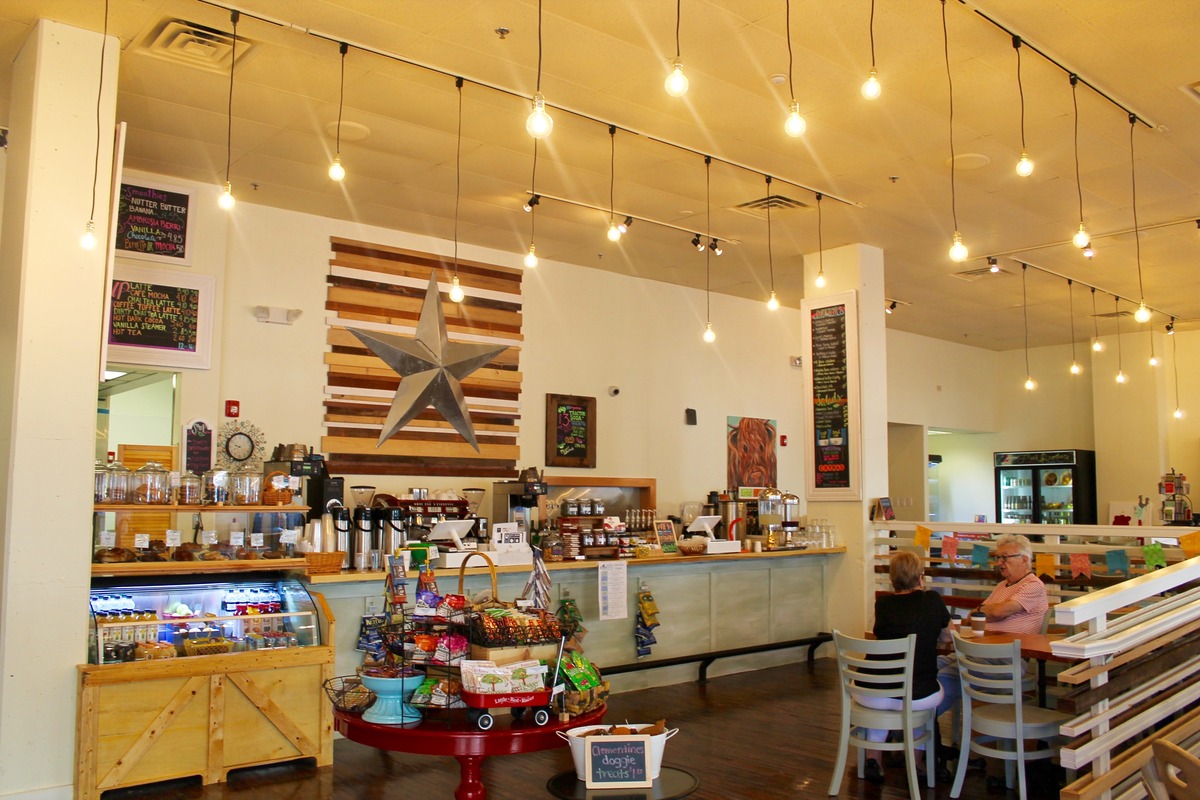 An open, light-filled space with local art welcomes you.
Like all Urban Farmhouse locations, our community's cafe features bright spaces paired with outdoor seating and eclectic style. Guests can order drinks and food to go or for dining in house, which also includes an ABC on/off license. We also get to enjoy an omelet bar, a grab-and-go section, expanded market offerings, and expanded draft beers. And because the Rocketts Landing space is bigger than previous locations, the list of what's in store doesn't stop there.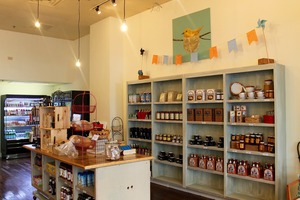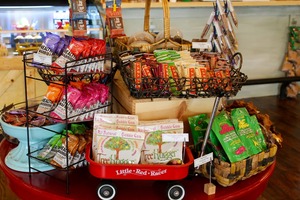 Urban Farmhouse is both a cafe and a market with food and drinks to go, with a focus on local, healthy eating.
"We are very excited to have Organic Tractor Soda on tap as an exclusive in-house offering," explains Stephanie Velarde, marketing coordinator. "Stay tuned for more local craft beers, organic wines on tap, local cider and Kombucha, too!"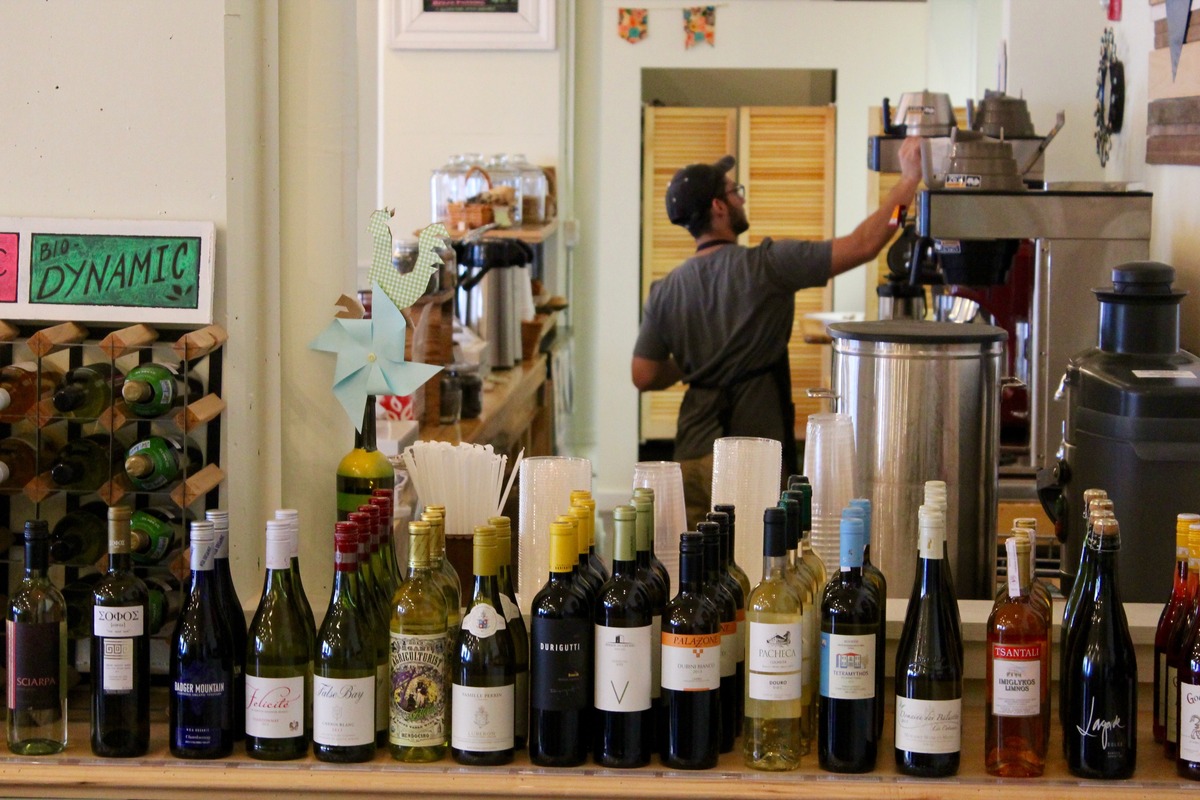 You can order coffee drinks or wine (even to go!) for a tasty relaxing moment in the cafe or, say, for a boat excursion from our marina.
Stephanie also shared that they plan to host a variety of events, live music, and other community highlights at their Rocketts Landing location.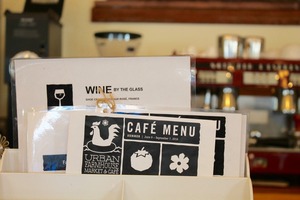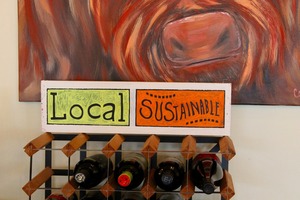 Food, drinks and great company await you at Urban Farmhouse at Rocketts Landing.
Congratulations to everyone at Urban Farmhouse for their grand opening! From what we've experienced so far, we're certain that great things are on the horizon, right around the river.
The Urban Farmhouse at Rocketts Landing is open during the following hours:

Monday – Friday: 6:30 a.m. to 9:00 p.m.
Saturday: 7:00 a.m. to 9:00 p.m
Sunday: 7:00 a.m. to 8:00 p.m
---