Right Around the River Blog
2014 Rocketts Red Glare Was Our Largest Memorial Day Celebration Yet!
Post Date: 06-05-2014
When we first had the idea to create Richmond's only Memorial Day celebration featuring fireworks, we knew we were in for planning quite an event. And with our third celebration already behind us, we're thrilled to say that —
wow!
— when you build it, they really will come!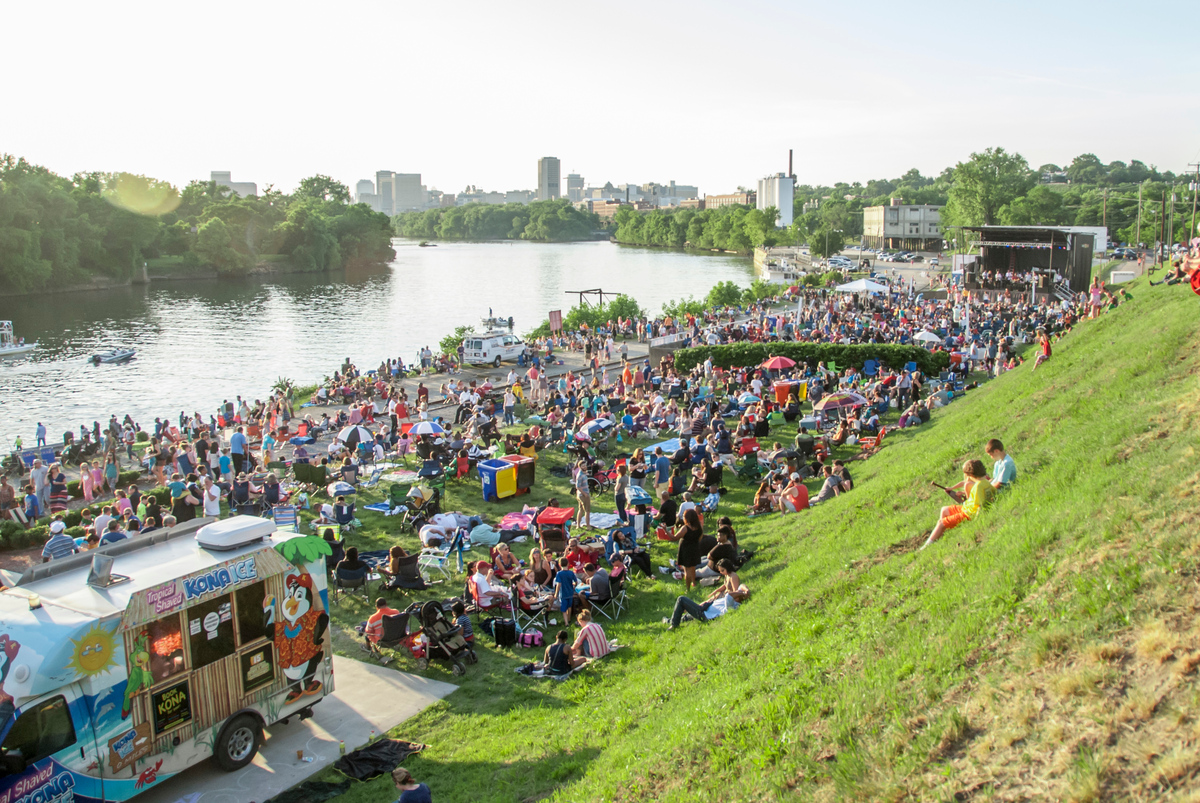 Thousands fill the riverbanks at Rocketts Landing.

Thanks to the community's great support, on May 25, over 8,000 people came out to the banks of the James River at Rocketts Landing to celebrate Memorial Day. And from the music to the food to the fireworks and beyond, we had one heck of a time celebrating. Everywhere we turned, we saw families laughing together, friends dancing and children playing, and there were picnics upon picnics upon picnics, leaving hardly any green space left on the lawn — which is exactly how we like it!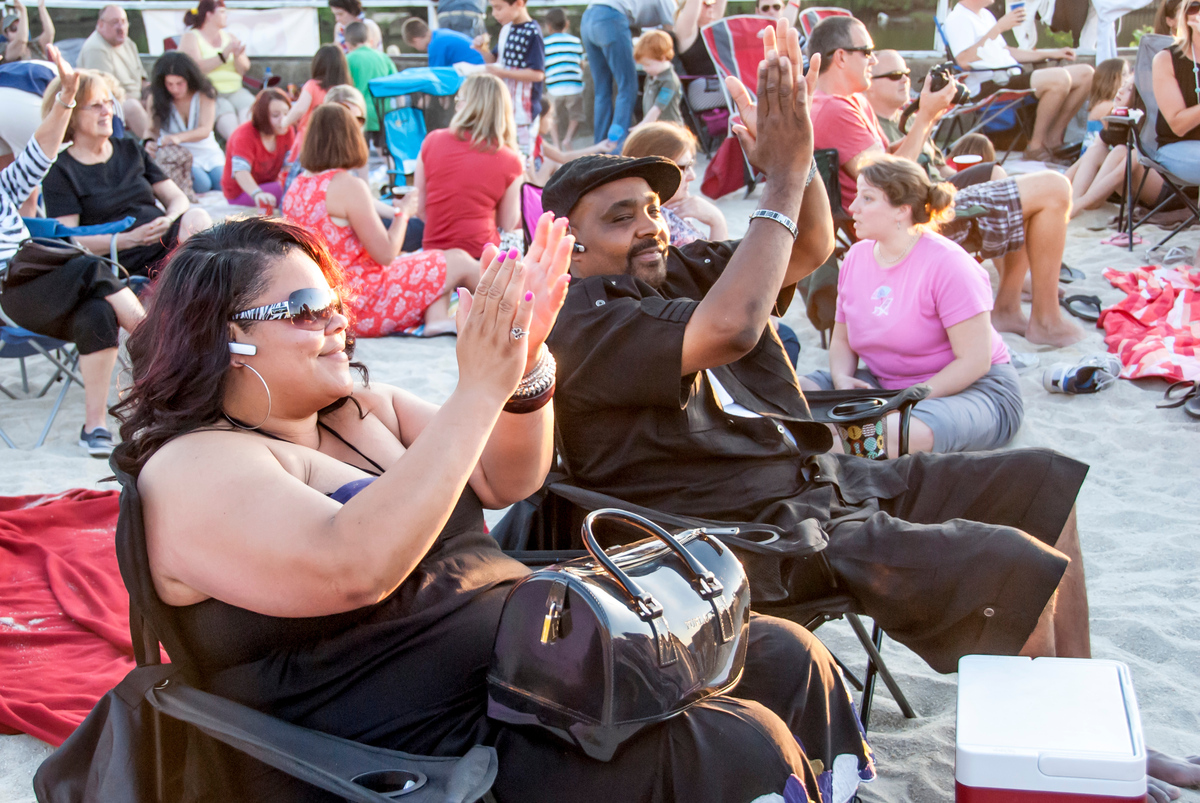 Picnics were everywhere, in perfect summer style.
Rocketts Red Glare also serves as a fundraiser for local nonprofit Connors Heroes. And this year, we're happy to report that we raised the most funds yet to help their important mission of giving "support and companionship to children in cancer treatment and their families." Rocketts Red Glare helped raise $8,020.15 for Connors Heroes — which was around $1500 more than we raised last year. Kudos to all who gave to the cause!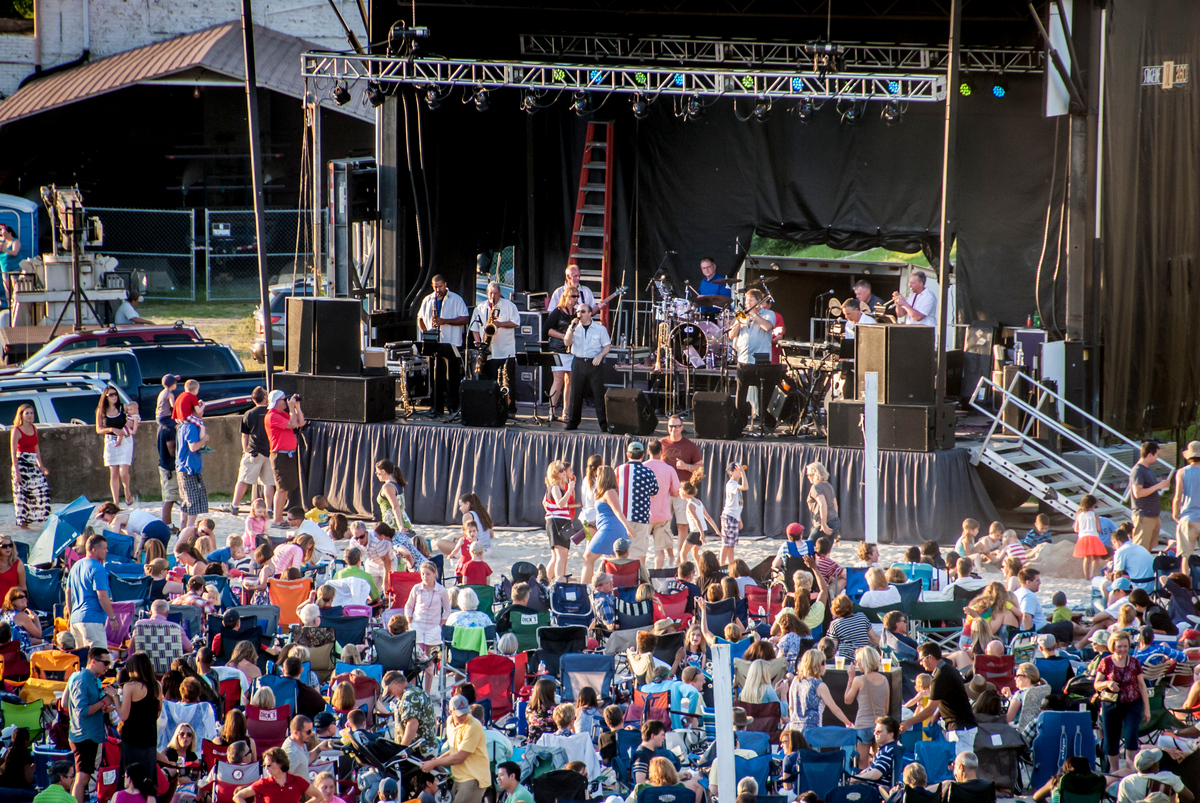 Kings of Swing filled the stage -- and the riverbanks -- with a rockin' good time.
So, we'd just like to say, thank you Richmond for making this our best Rocketts Red Glare celebration yet! And, a huge thanks also goes to our lead sponsor The Boathouse at Rocketts Landing and our stellar event partner Echelon Event Management. Together, we're creating quite a summer tradition in Richmond celebrating Memorial Day at Rocketts Landing.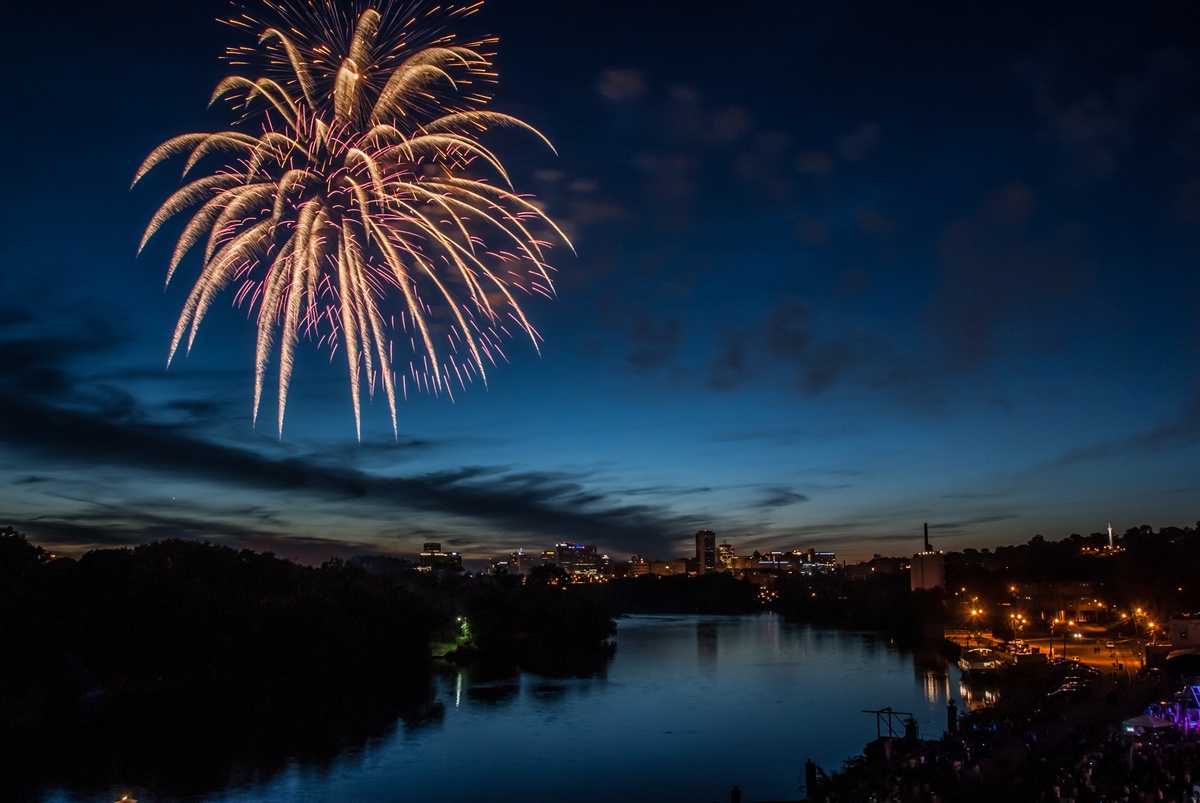 Fireworks complete an already awesome evening as the RVA skyline lights up in the horizon.

---