Right Around the River Blog
M Bistro & Wine Bar Featured at Broad Appetit
Post Date: 06-06-2011
Rocketts Landing's newest restaurant M Bistro & Wine Bar isn't wasting any time testing out the culinary waters.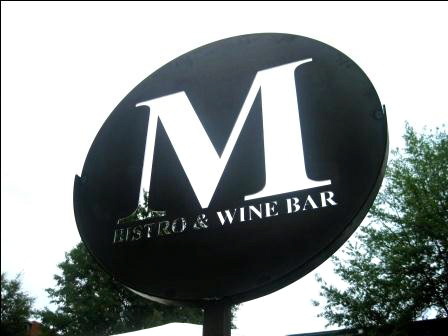 While simultaneously preparing for their grand opening, M Bistro was a recent participant in Richmond's popular food festival Broad Appetit on June 5. Broad Appetit is totally devoted to the local food scene, featuring nearly 50 restaurants and catering establishments from around town. Everyone offered $3 signature dishes to attendees wandering down fully packed Broad Street. Good thing we came hungry!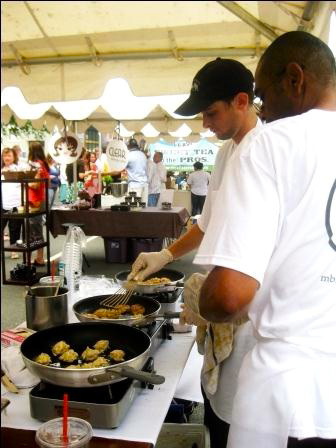 M Bistro chef and owner, Michael Hall, is no stranger to gourmet dining, so we were hardly surprised when we heard the RVA foodie scene buzzing for a few days trying to nail what he had cooking up his sleeve. After a stop at his booth, and seeing line after line of people waiting to sample the dish, we knew we were in for a treat: Crab Cake Cocktails in a Margarita Sauce with Fried Spoonbread!
When Michael says M Bistro will feature southern comfort food with a French twist, he certainly has the description — and cuisine — right. The margarita sauce perfectly matched the crab cakes, which were heavy on crab, light on filler and moist, almost melting in your mouth. We easily imagined a plate full of succulent crab cakes topped with sauce just waiting for the perfect baguette to swoop in and soak up the deliciousness.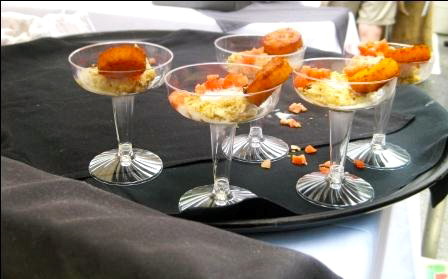 We were excited for M Bistro & Wine Bar to open at Rocketts Landing before the event — and now after sampling their fare, we're even more anxious for opening day to arrive!
---