Right Around the River Blog
Gearing Up for the Cap2Cap 2011 Bike Ride
Post Date: 05-03-2011
What do you get when you combine the Virginia Capital Trail, a fundraising event and nearly 2,000 cyclists? If you guessed a day full of sweaty spandex, then you're certainly no stranger to events at Rocketts Landing!
The Cap2Cap bike ride takes off this Saturday morning on May 7, and we're gearing up for the cyclists to arrive here bright and early. As one of the largest (and fastest growing) cycling events in Virginia, Cap2Cap offers cyclists a way to flex their muscles while raising money for the Virginia Capital Trail Foundation -- an organization dedicated to promoting and supporting the 55-mile pedestrian and bicycle trail currently being built to link the past and present capitals of Richmond and Jamestown.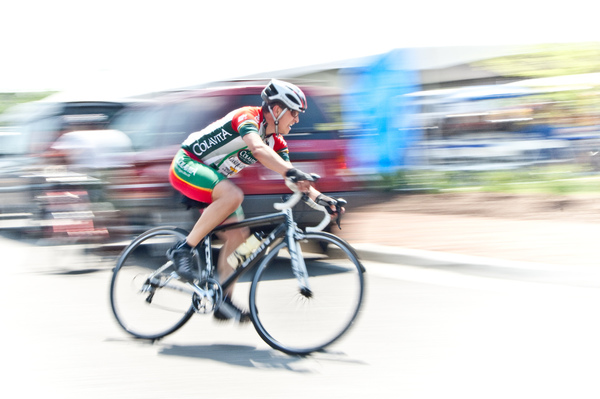 Cap2Cap participants can ride the 100-, 50- or 25-mile courses, with the rides starting at 7:30, 8:30 and 9:00 a.m., respectively. Each distance winds them across Central Virginia through Civil War battlefields and the rolling countryside. There are also two starting points to choose from: the riverfront at Rocketts Landing or James City County's Chickahominy Riverfront Park, and cyclists must finish the race at their starting point.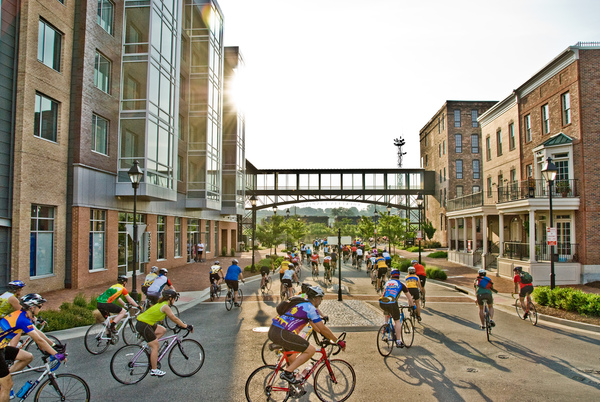 Because you can't cycle for miles without wanting to celebrate, participants who start at Rocketts Landing will end their efforts here with an after-party. The expo runs from 11:00 a.m. to 3:00 p.m. and is full of music (RattleSnake Creek and Jackass Flats), drinks, food and fun. And trust us, there's plenty of focus on fun.
Want a shot at winning a room for two with breakfast at the Berkeley Hotel in historic Shockoe Slip? Or perhaps a $150 gift card for dinner at Azzurro? Every volunteer who registers to help out with the event is automatically entered into the raffle — perfect for that last-minute Mother's Day present (don't worry, we won't tell anyone!).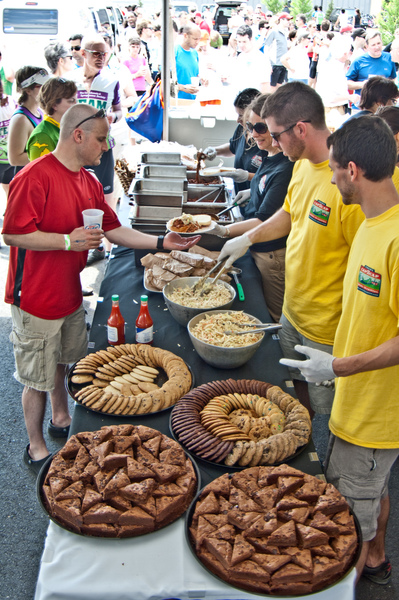 If you're interested to race but haven't signed up yet, registration is still open, including on race day. You can find additional course information and online registration on the Virginia Capital Trail Foundation's website.
See you there!
---