Right Around the River Blog
Freedom Boat Club Hosts Soft Opening for Rocketts Landing Residents
Post Date: 05-14-2021
Are you a Rocketts Landing resident who enjoys boating and wants to explore how to get on the water without owning one? Freedom Boat Club is ready to help you find adventures on the river this summer! As the newest business in our community, Freedom Boat Club docks on the James River at Rocketts Landing to start their season this Memorial Day holiday. And they're hosting a soft opening exclusive to our residents to help you discover all the club has to offer.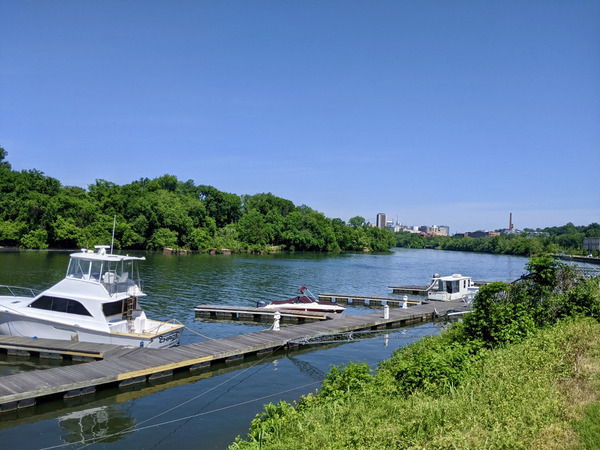 Downtown Richmond, Virginia, is just down the James River from Rocketts Landing.

Soft Opening Event
On May 22, 2021, Freedom Boat Club will host their soft opening on the dock. Team members will greet residents at the fuel pad, which is at the bottom of the stairs between the Boathouse and Conch Republic restaurants.
Rocketts Landing residents will have the opportunity to talk with the boat club team and meet Membership Executive David Prestia. You can explore the club's benefits and answer any membership questions you have, as well as what boating on the James River has to offer.
Freedom Boat Club will have four new boats for you to check out, which are all 2021 models: Key West BR210 with a Mercury 175hp outboard, SeaRay SPX21 bow riders, and a Bennington Pontoon boat. You'll be able to go out for a 15-minute ride with the team and explore a taste of river adventures.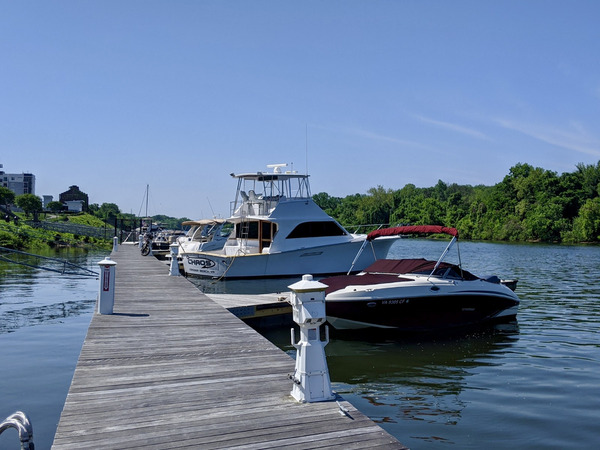 The marina is just below our community's restaurants The Boathouse and Conch Republic.

How to Reserve a Meeting
Freedom Boat Club encourages all Rocketts Landing residents to schedule your boat ride with them ahead of time through their calendar. To reserve your visit, click on the May 22 date and select the time slot that fits your schedule.
You can also walk up to the soft opening to meet the team without a reservation. If you do, be sure to text them when you're arriving so they can make sure someone's available to greet you: 804.406.4433.

Membership Discount for Rocketts Landing Residents
Freedom Boat Club is offering our residents a generous discount on their 2021 membership. To take advantage of this offer, you must visit the boat club's soft opening and meet with the team.
Soft Opening Event Details
Location: 1 Orleans Street, Richmond, Virginia, 23223. Walk down to the fuel pad at the dock.
Time: 10:00 am to 6:00 pm
Phone: 804.406.4433
Reservations: Visit Freedom Boat Club's Calendar
Helping our community members enjoy a riverfront lifestyle is part of our mission here at Rocketts Landing. Thanks to Freedom Boat Club for providing this opportunity to help our residents get out on the water. We're excited for the season to begin!
---