Right Around the River Blog
Rachel Flynn Speaks at Rocketts Landing
Post Date: 04-06-2011
At Rocketts Landing, we are strong supporters of Richmond's Downtown Master Plan, which outlines a proposal for future city development. So when Rachel Flynn, former director of the Department of Planning and Developmental Review -- who also spearheaded the Plan -- decided to speak at Rocketts Landing and provide updates, we were delighted to host the event.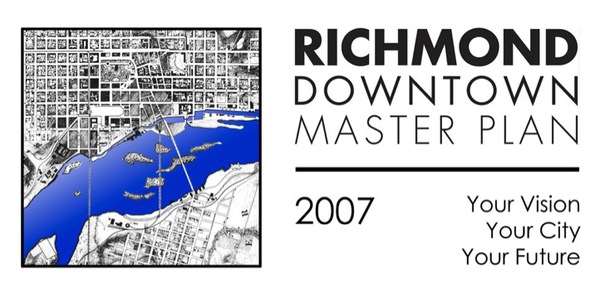 On March 31, Rachel spoke to an engaged, packed house of real estate professionals on "Ramping-Up Richmond." She offered a fabulously outlined presentation with interesting before-and-after images of potential development while detailing the following five key points Richmonders want to see downtown:
Beautiful public spaces
Great neighborhoods
Quality architecture
Great parking
Historic preservation
One of our favorite images was an imagined skyline view from an improved Manchester bridge, asking, "Why can't Richmond have the Chrysler Building downtown?"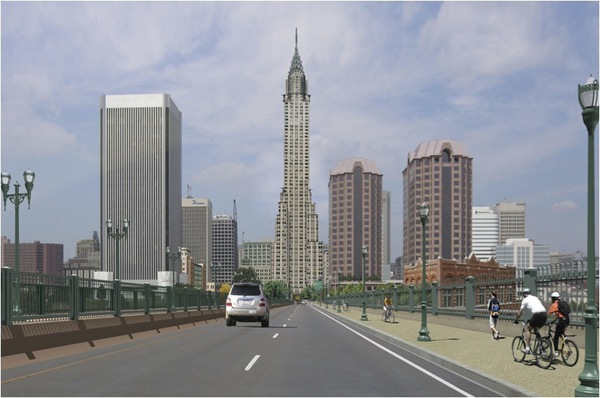 Not surprisingly, Rachel stressed the importance of keeping the James River as a central activity point and improving public access -- and we agree completely.
In fact, many of the key points she expressed are directly in line with our mission at Rocketts Landing. As a community, creating an environment that fosters vibrant lifestyles while preserving Richmond's historic architecture and access to the James River is crucial -- not only for our residents and businesses, but for the city at large.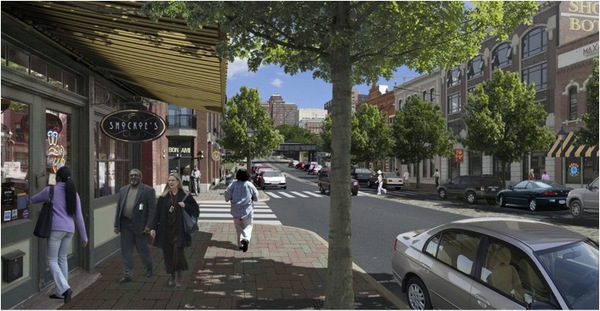 (Imagined development of Broad Street in Shockoe Bottom.)
From perspectives shared about the Master Plan, new developments need to combine mixed-use architecture and accessible storefronts with high ceilings in pedestrian-friendly environments. All these details are rooted in our approach to the buildings we develop, and we are encouraged to continually see our visions align with Richmond's.
(Imagined development of Hull Street, Manchester District.)
Rachel summed up the presentation by encouraging Richmonders to reach out to their public officials and voice their support for the Master Plan. Because, in the end, a quality urban environment should inspire people to shop, dine and play while enjoying bustling, cultural activity and community camaraderie.
Photos courtesy of the City of Richmond, Department of Planning and Developmental Review
---