Right Around the River Blog
3rd Annual Rocketts Landing Collegiate Regatta Set to Make Waves
Post Date: 04-21-2011
Hosting sporting events at Rocketts Landing is always a great time, and our 3rd Annual Collegiate Regatta is gearing up to be a jam-packed day full of rowing excitement. Organized by the VCU Crew Club, the event is Richmond's only collegiate regatta -- and colleges from across Virginia will hit the James River tomorrow, including the College of William & Mary, James Madison University, Liberty University and George Mason University.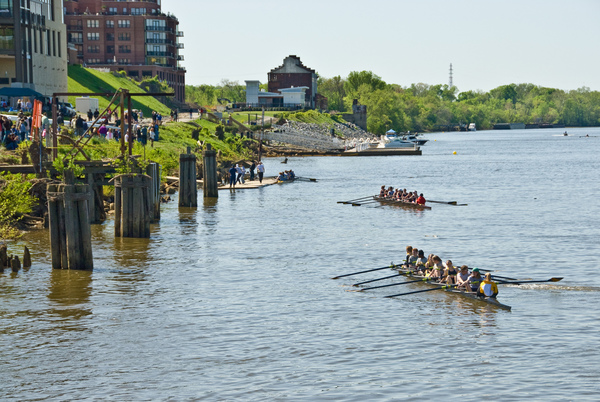 Between 10 a.m. and 2 p.m., 11 heats are scheduled for alumni, intermediate and varsity rowers, who will compete in four-lane races beginning at the Vulcan Quarry and finishing at the Richmond Intermediate Terminal Dock. And while the collegiate regatta is in its third year, they will actually row a historic course, as rowers have been racing here on the James River since the late 1800s. With history on our side, we are certain that any morning rain will clear in time for the event!
One of the aspects we love about regattas is the amazing synchronicity the rowers must master. From having to perfectly time their oars hitting the water to maximizing each stroke with up to eight people in the boat, regattas demonstrate the amazing teamwork needed to streamline efforts and maximize speed. And when you can't predict the river's turbulence on race day, ensuring your rowers are well-prepared can make or break your speed where any drag can become the difference between winning by a split second, or not.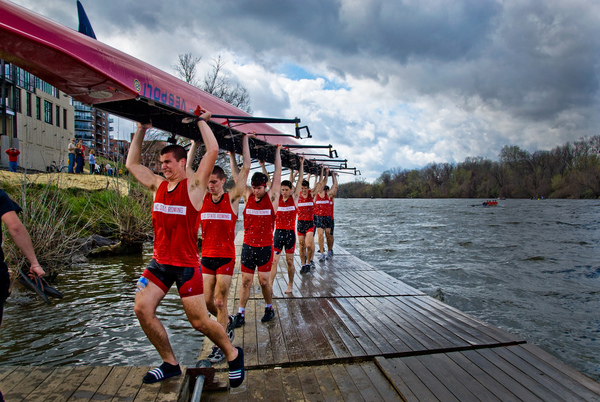 As a family-friendly event, spectators are invited to join us along the river to cheer on your favorite college team. You can bring a picnic and drinks to enjoy, and some friendly alumni rivalry is always encouraged! With Earth Day here, we can't think of a better way to get outside and enjoy the banks of the James River with friends, family and college buddies.
Where: Rocketts Landing
When: Saturday, April 23, 2011
Time: 10:00 a.m. to 2:00 p.m.
Cost: Free and open to the public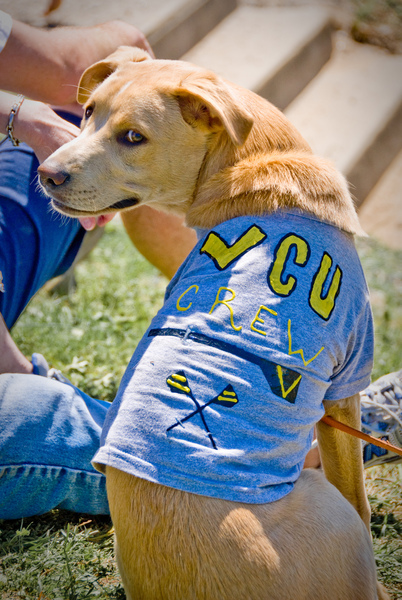 ---