Right Around the River Blog
Rocketts Red Glare Returns July 4th With Pro Beach Volleyball Championship
Post Date: 03-15-2018
We have exciting news happening
at Rocketts Landing
! We're bringing back Rocketts Red Glare to celebrate July 4th with a stunning fireworks show along the James River. And we're rounding out the summertime fun with a pro beach volleyball tournament produced by EVP Tour. If past years'
Rocketts Red Glare celebrations
are any indication, this will be one summer fest you won't want to miss.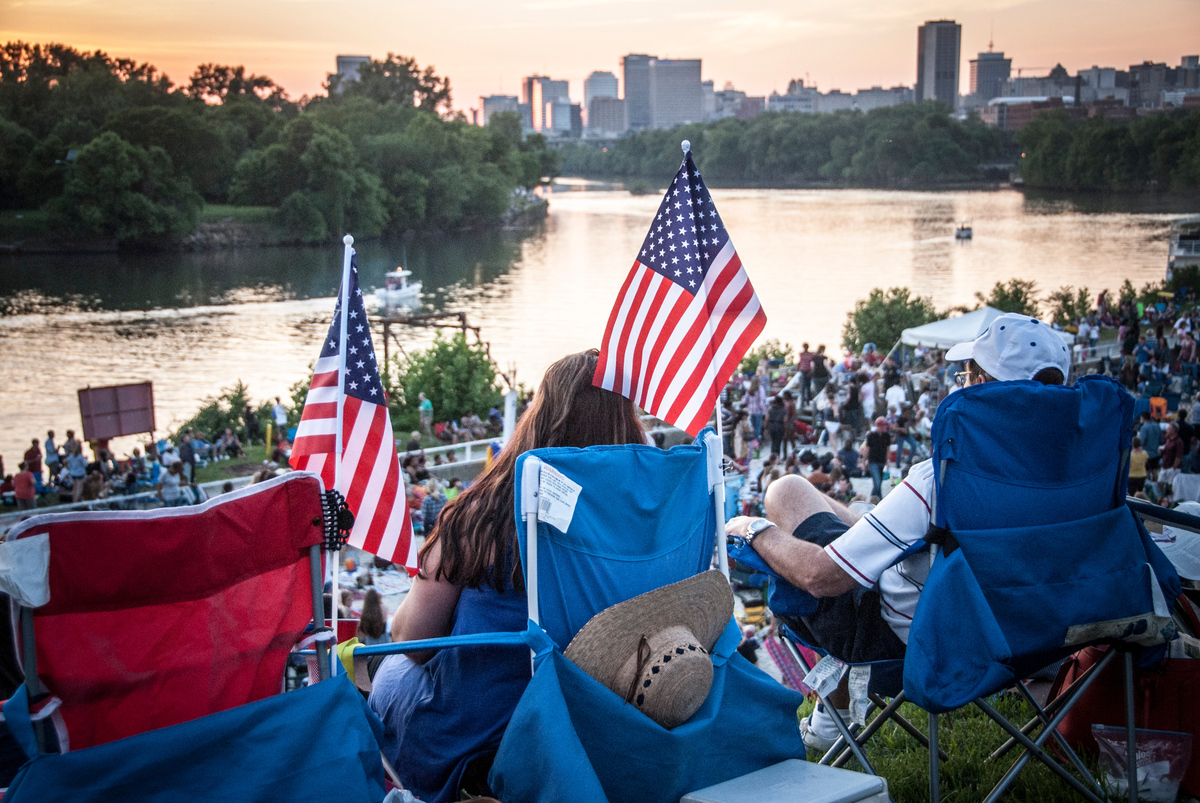 Crowds await fireworks over the James River at Rocketts Red Glare.

Pro Beach Volleyball Championship
For years, our beach volleyball court has volleyball leagues and hobby players along our riverfront. And this July, our court will serve as the destination for a pro beach volleyball tournament, bringing 24 two-person teams together to compete from around the country. Rocketts Landing is one of 14stops the EVP Tour will make as they travel the U.S.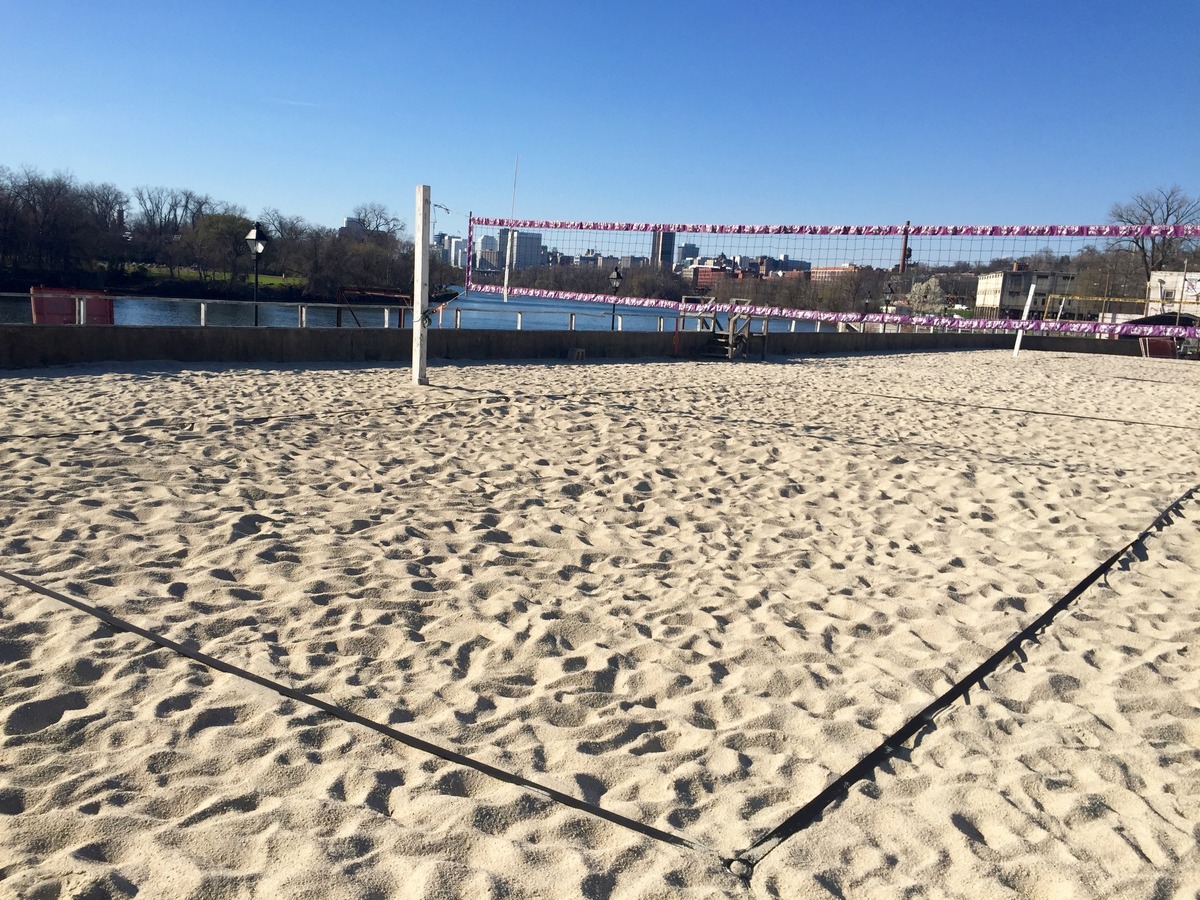 The beach volleyball courts where EVP Tour athletes will compete at Rocketts Landing along the James River.

"We are very excited about this year's Rocketts Red Glare EVP Tour Beach Volleyball Championship," said Ross Balling, EVP Tour National Commissioner. "With great local support from the Richmond Volleyball Club, we expect two-person teams from California, Florida, and the Midwest to experience amazing volleyball action while enjoying the 4th of July festivities."



EVP Tour brings beach volleyball tournaments to venues around the country.

The tournament will span three days across two locations. Preliminary and early round competitions take place at the newly open Greenwood Park in Henrico. And all finals and signature matches will happen at Rocketts Landing.
July 4th Fireworks & Festivities
In addition to pro volleyball, Rocketts Red Glare will yet again be a lively celebration along the James River, brimming with fireworks, music, and family-friendly fun. With a full day of volleyball activities, we'll finish the tournament at 7:00 pm. Then, we'll light up the sky with fireworks over the river at 9:00 pm.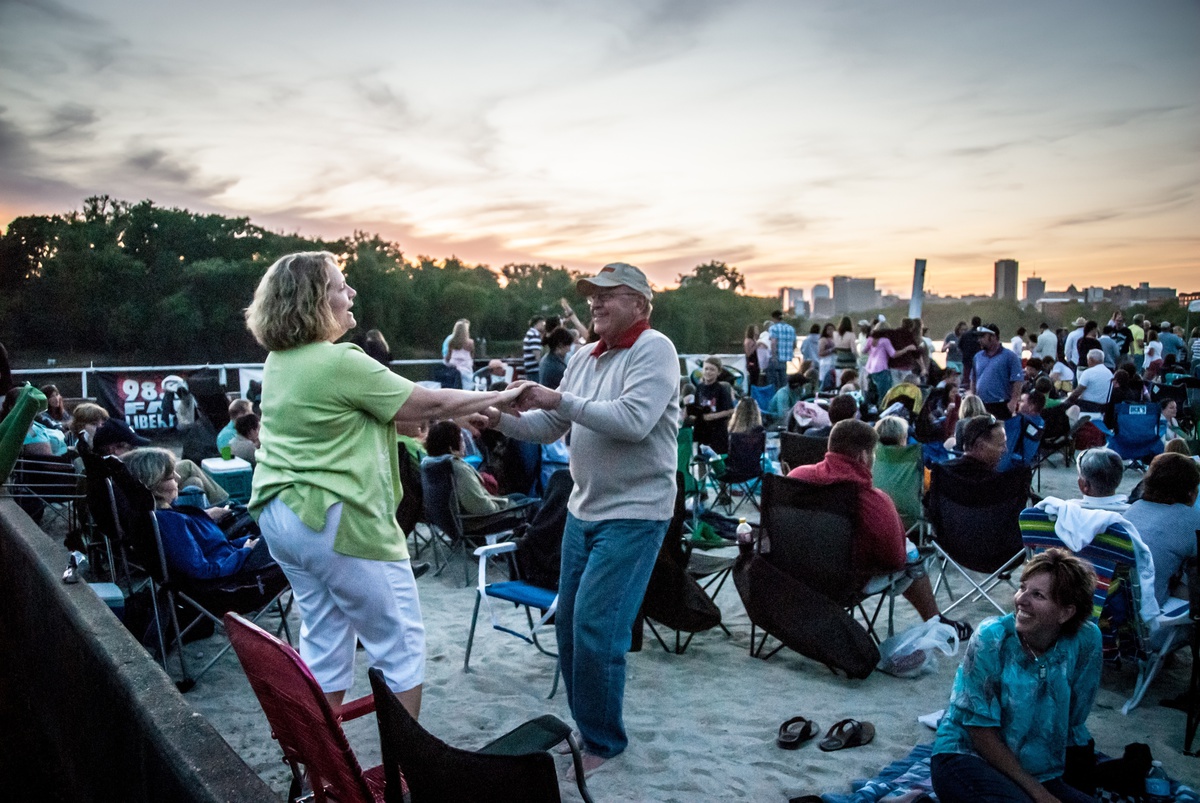 A couple dances along the James River at Rocketts Red Glare as the sunset emerges.

"Leading travel authority Lonely Planet recently named Richmond a Top 10 Best in the U.S. Destination to Visit in 2018, and specifically cited the James River and our 'urban adventure zone' as a big part of why Richmond was singled out," says Jack Berry, President & CEO of Richmond Region Tourism. "The combination of riverfront volleyball and fireworks will make Rocketts Red Glare a spectacular July 4th experience for athletes and fans."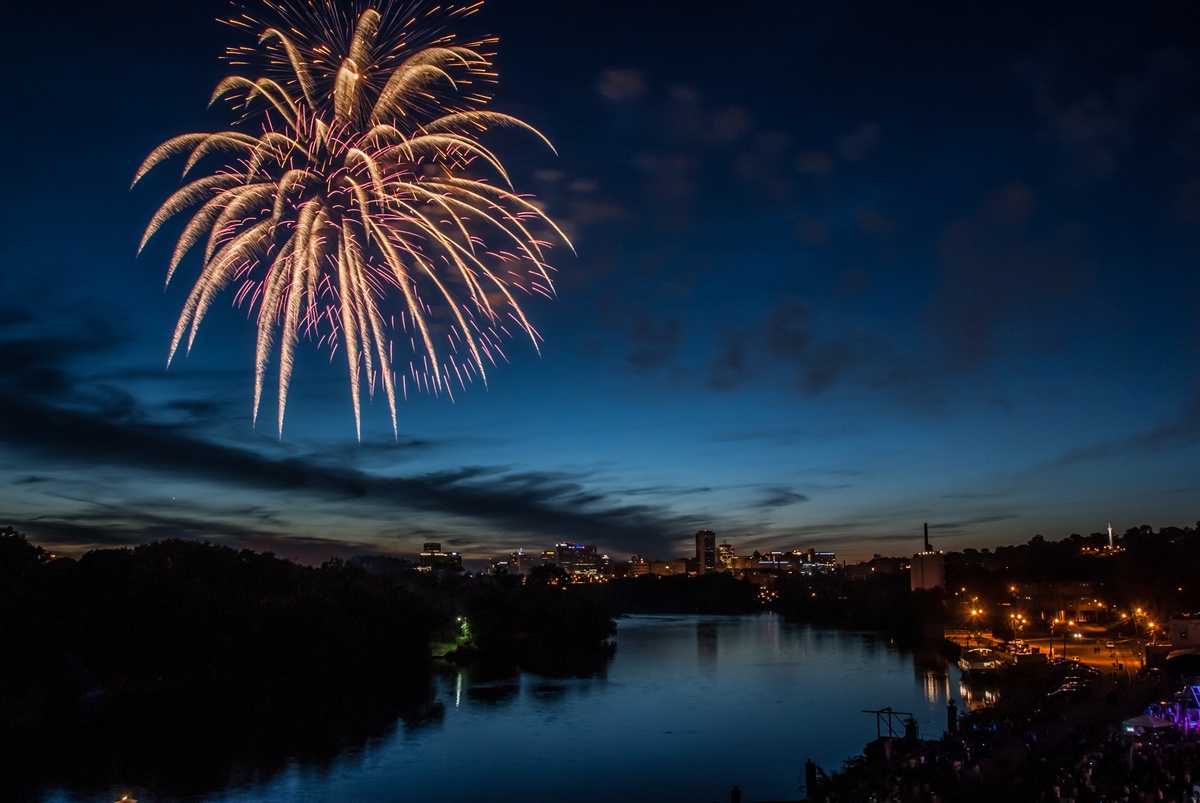 We agree with Jack and look forward to all that awaits for July 4th at Rocketts Landing! Here's the event rundown:
What: Rocketts Red Glare EVP Tour Beach Volleyball Championship

When: July 2 – 4, 2018

Cost: Free and open to the public

Time: Fireworks start at 9 pm
You can keep up with additional details and updates on the
Rocketts Red Glare website.
For more information, email
rrg@288sportsgroup.com
. And get ready for summertime family fun right around the river!
---