Right Around the River Blog
Real Richmond Food Tour Showcases Dining Near Rocketts Landing
Post Date: 03-22-2011
At Rocketts Landing, we never cease to be amazed (and delighted) by the array of restaurants within minutes of our community. While we do have great eats right at our doorsteps, The Boathouse and soon-to-be-opened Conch Republic Rocketts (plus another spot on the horizon, sorry, we can't say too much, yet!), our neighboring district Shockoe Bottom has tons of diverse dining options to choose from -- and they're barely minutes away!
So, when we learned that Real Richmond was doing their food tour right down the street from us, we didn't hesitate for a moment before signing up.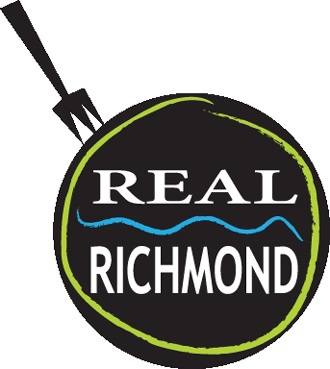 To start, we just want to say: Whether or not you are a native Richmonder, live in Rocketts Landing or are visiting from out of town, these tours are perfect for everyone! As a walking tour that combines learning about Richmond's rich local history with tasting our rich local cuisine, even the most seasoned Richmonder is bound to learn something new. Plus, the tours change neighborhoods every weekend, giving you an ability to really sample all Richmond has to offer.
For our Shockoe Bottom/Church Hill tour, we visited five diverse local restaurants within a 1.4-mile perimeter: Mingles (Caribbean), Café Gutenberg (Alt-American), Sensi (Italian), Aziza's (Lebanese) and C'est le Vin (Italian/East African-inspired). Our group, which was limited to 13 participants, met outside Café Gutenberg and was led by Real Richmond owners Maureen Egan and Susan Winiecki.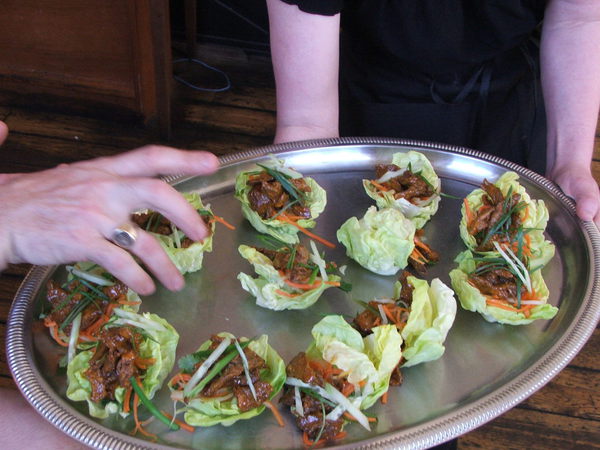 As tour guides, Egan and Winiecki do a lovely job of leading you around town with their casual, approachable demeanors while simultaneously serving as historic interpreters. They insert little snippets from stories of Richmond's past at just the right moments — and even purposefully craft details into your walk: After our third stop at Sensi, we walked up into Church Hill, landing perfectly at St. John's Church and two other historic sites before meandering back down the Hill to hit Aziza's. (And with three restaurants behind us already, our hike up the hill was perfectly timed!)
As far as restaurants go, each one had something different to offer — from vegan Rooster Wings (mock duck) at Café Gutenberg to homemade, wood-fired pizza at Aziza's to duck breast with Saba and mushroom risotto at Sensi — and locations normally closed during the day generously opened their doors for us.
A standout location was definitely C'est le Vin.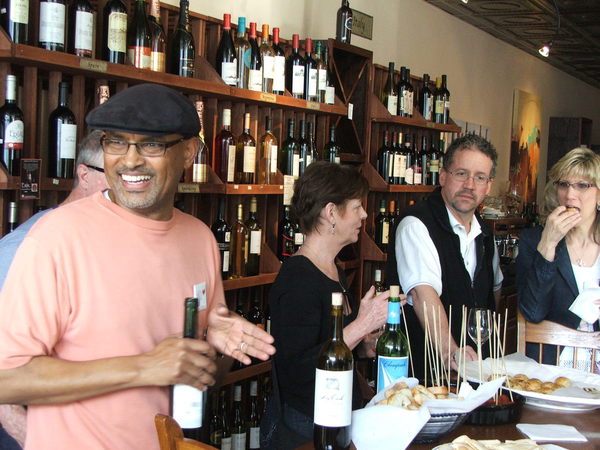 As part wine shop/part art gallery/part cafe, C'est le Vin opened for business only eight months ago and already has much to be said for them. They offer a great retail selection of wine (after one tour participant didn't want to taste the blush because of its "two-percent residuals," the owner enthusiastically went to the wine case and pulled a non-residual blush for him to sample) and certainly know how to pair delicious food (prepared by Italian-born Chef Santino Ficippetto). The professionally curated art attracts well-known artists and rotates every two weeks, offering a pleasant ambiance for sitting back and sipping wine.
All in all, what the Real Richmond tour highlighted best was the fact that within a matter of blocks and just minutes from Rocketts Landing, we have an incredible array of interesting, delicious and inventive restaurants at our disposal — coupled with fascinating culture — ripe for exploring any day of the week.
And you never know what you'll discover along the way!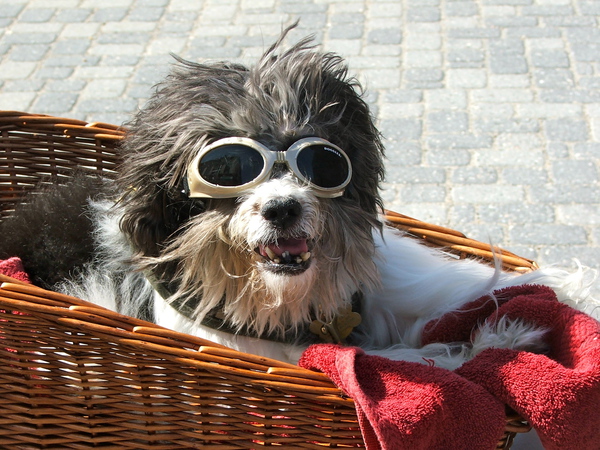 To learn more about Real Richmond, please visit Realrichmondva.com.
---