Right Around the River Blog
Q&A With Rocketts Landing Neighbor Stone Brewing
Post Date: 02-09-2016
Right around the river at Rocketts Landing, we've been not-so-patiently awaiting the opening of our newest neighbor, Stone Brewing. This California-based craft brewer chose Richmond's Fulton neighborhood for its highly anticipated East Coast operations, and we're excited that we just happen to be right next door.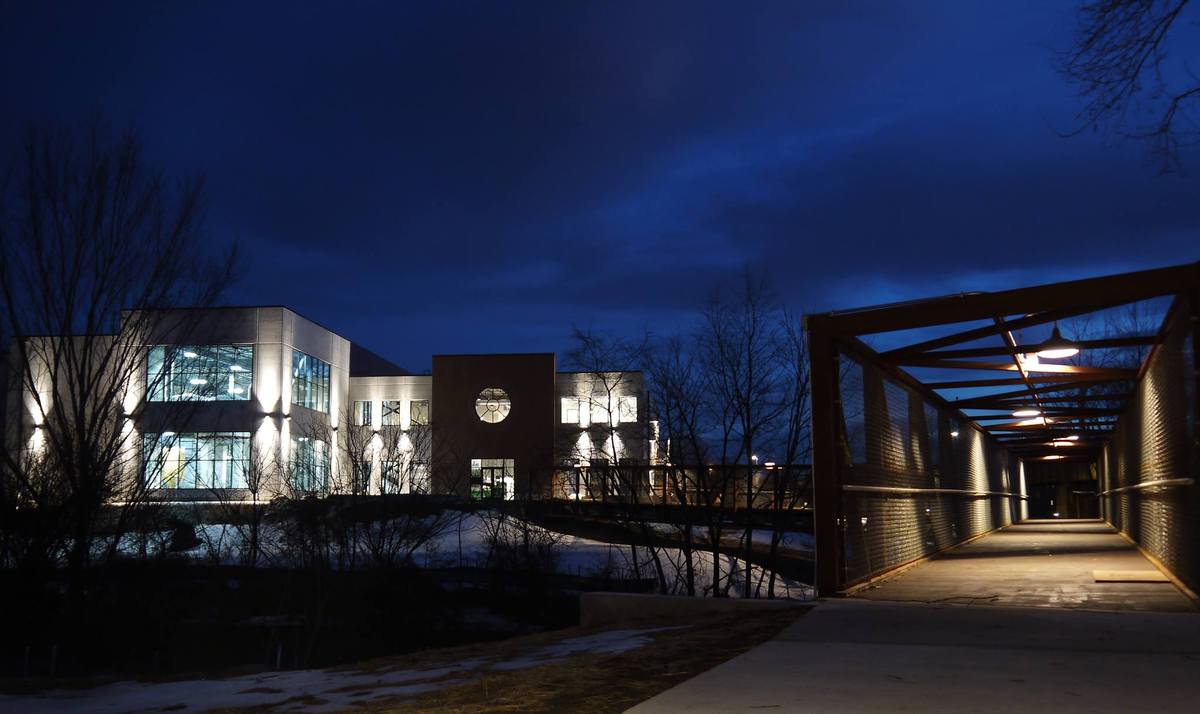 Stone Brewing's exterior. Photo credit: Stone Brewing-Richmond Facebook Page

Located a few blocks from our community on Williamsburg Road, Stone began developing their 200,000-square-foot facility in February 2015. They've been making great progress ever since, and with brewing slated to begin this April, we decided to check in on how everything's going.

We enjoyed chatting with Stone Brewing's Community Relationships Manager Juliellen Sarver, learning all about the company's vision and progress. Learn more about this great RVA development in the edited transcript below.

Rocketts Landing: How's construction been going the past few months?
Stone Brewing: Construction is going fine. We're doing all of the equipment installation, and the landscaping is going in for the brewery interior. The building will soon get the exterior treatment with stain. It'll be reminiscent of tobacco warehouses, so it's not going to be an exact copy of that but will take the aesthetic language of them.

RL: So, you're going with a local vibe?

SB: Yes, we wanted to make sure we didn't look like a utilitarian warehouse. I think it'll be a good addition to the neighborhood. The main entrance is glass, and it's on the northwest corner. And if you haven't been by there at night, yet, it's worth a drive by. The lighting is really spectacular. It's in the the front of the building, which is where the tasting room will be.

RL: Any specific hurdles you've hit that you didn't expect?
SB: No real hurdles, but the delivery of the the twelve fermentation tanks on the barge down the James River at Rocketts Landing was fantastic. It was surprising to see how really wonderful the barge was received and how cool it was to actually use the river, the Port of Richmond, and the docks down on Dock street. [Delivering the tanks by barge] was the original plan, and we were really glad we did it that way. If we had to drive them here from Norfolk, it would have been much harder. The barge was our biggest pleasant surprise at how well it worked.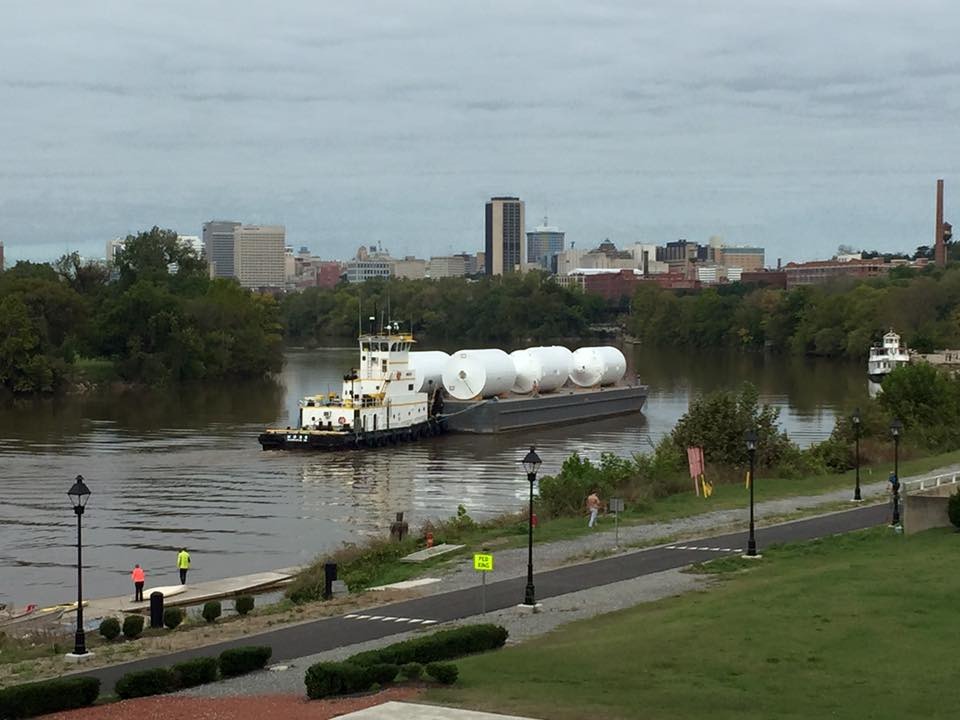 The tanks arrive in Richmond by barge on the James River near Rocketts Landing. Credit: Juliellen Sarver, Stone Brewing-Richmond Facebook Page

RL: Are you on track to begin brewing in April?
SB: We are! The Stone company store will open March 2 and will include a tasting room. We're looking forward to opening that and getting people in. We'll sell Stone merchandise and have growler refills and also a beer garden where people can sit outside and drink a beer. Tours will begin probably this summer after we begin operation. And the beer will start brewing by April and May. We hope to begin distributing Richmond-brewed Stone beer by June.

RL: Are any flavors that you'll brew uniquely Richmond?
We will have a Richmond-brewed beer, but we don't know exactly how or what yet.

RL: From your perspective, how does Richmond align with Stone's values and culture?
SB: Stone is really committed to working with the community, and that's been born out [of our headquarters] in Escondido. They've given over $3mm to nonprofit organizations out there. And our values and culture is one of the reasons Stone chose Richmond, because of the strong community here and the opportunity to make a difference. Stone's not here just to be a manufacturing plant. They really turn outward. We just had a job fair at Fulton's Powhatan Community Center, and 1200 people showed up. We we're expecting 200! So it was an all-day event, but it was great. There's so much interest in Stone from the neighborhood and the city.

RL: We know Stone won't begin construction on the Stone Brewing World Bistro & Gardens for a few years, but do you have any details you can share now?
SB: I don't know any specifics right now. The timeline we're working with is to open [the Bistro] in 2018 at some point. The city has to do a lot of work before we can start on the building with the whole Riverfront Master Plan. So all those conversations are starting very soon. We're so focused on the brewery right now and getting operations going; from there, we'll turn our attention to the Bistro. We're also opening a brewery in Berlin, Germany, at the same time [as Richmond] that's going really well, too.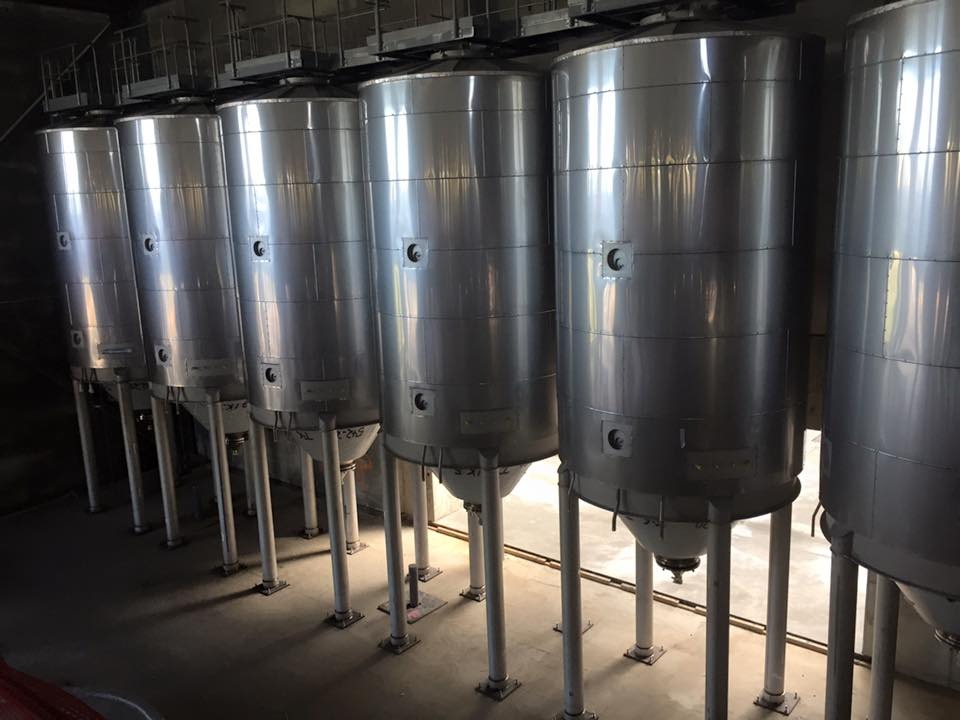 Installed small-batch fermentation tanks at Stone Brewing, Richmond. Credit: Stone Brewing-Richmond Facebook Page
RL: Anything else you'd like to mention?
SB: We're really happy to be here, and we already have done a lot of fundraisers for Richmond organizations and will continue to do so. [Everything's] going very smoothly! We're really pleased with the reception and how really great it's been to have the warm welcome that the community in Richmond has given.

Juliellen further pointed out that Stone Brewing has ongoing public meetings for the Fulton (Richmond City) and Rocketts Landing communities. Interested residents can attend two different monthly community meetings:

Greater Fulton-Stone Brewing Advisory Council: Meetings take place on the first Tuesday of each month at the Powhatan Community Center in Fulton Hill, from 6:00 to 7:00 p.m.
Greater Fulton Hill Civic Association: One of RVA's most active civic associations, this group meets every other month on the second Tuesday at the Neighborhood Resource Center, from 7:00 to 8:00 p.m.

With a tasting room in the works, a beer garden prepping to open and production soon to begin, we're excited for all Stone Brewing's bringing to Richmond. We'll be back with more details as they prepare for their official grand opening. From our community to Stone, welcome to the neighborhood!
---