Right Around the River Blog
Conch Republic Rocketts Opening on the Horizon for Rocketts Landing
Post Date: 02-03-2011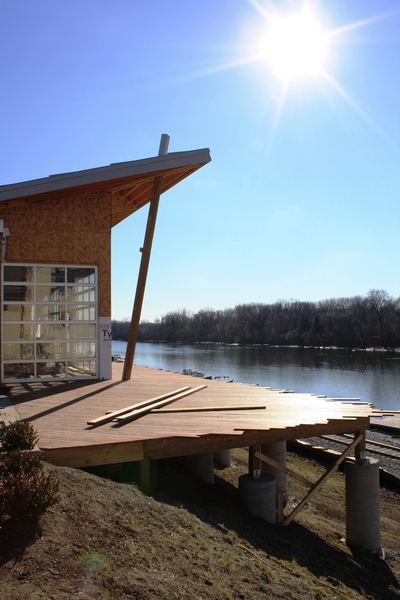 At Rocketts Landing, we're always excited when a new resident moves into the community. We're even more pleased when the newest addition offers us a delicious dining destination to enjoy.
Conch Republic Rocketts is a Key West-themed restaurant and will soon open for business on the riverfront, beside The Boathouse.
The restaurant's construction began about four months ago, and they've been vigorously working ever since. In fact, according to owner Bob Cox (who also owns Fan favorites Curbside Cafe and Metro Grill), development is wonderfully ahead of schedule, and they are expecting an early opening the first week of April.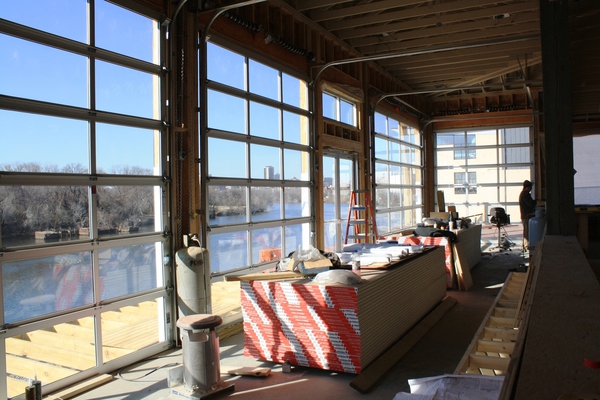 While construction began only a handful of months ago, Cox was brewing the concept for around three years, after selling another restaurant in 2008.
"I've always wanted to do a riverfront restaurant," Cox says. "I previously looked at some other places in The Fan to open the same concept, but once the waterfront space became available, that was my only option."
In line with the Key West theme, Conch Republic is focused on offering patrons a casual, fun experience. And based on the restaurant's nearly finished design, "good times" are on the horizon.
Upon completion, Conch Republic will feature an 1800-square-foot deck with seating for up to 110 people, overlooking the James River. On sunny days, Cox plans to regularly host live music on the deck in the afternoons and early evening. The restaurant's interior will feature an open floor plan, with 16- to 17-feet-high ceilings. Patrons will also enjoy a fantastic view of the river while they dine, as the river frontage is made of all-glass garage doors that can be opened for full outdoors exposure.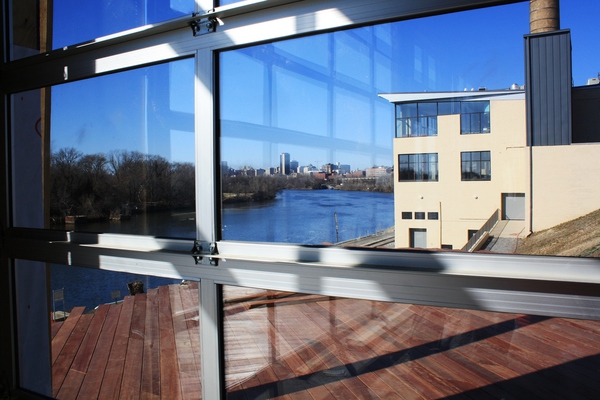 As far as the menu goes, Chef Josh Mathis will lead the kitchen, bringing decades of high-volume, upscale cuisine experience along with him. Cox says they'll serve all the delicious bites you'd expect from Key West: plenty of conch, from fritters to salads to chowder; fried grouper sandwiches and entrees; as well barbecued "gator" bites and gator sausage chili.
Initially, Conch Republic will open only for dinner. Four to six weeks later, they'll offer lunch and later brunch, which will be joined by a live jazz trio.
All in all, we're thrilled with their progress and slated Spring opening — and can already savor the relaxing experience of sitting outside overlooking the river as we dine on seafood and drinks, while the sun brilliantly sets before us.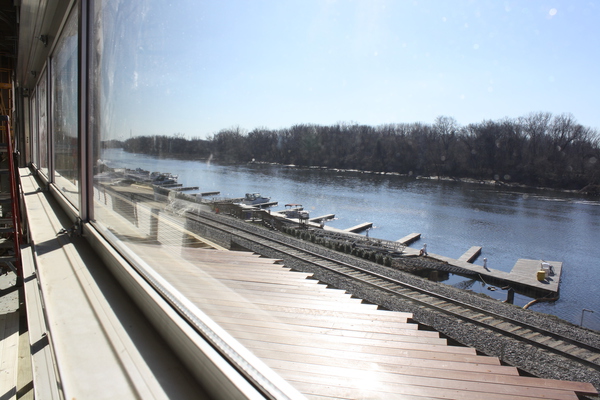 ---