Right Around the River Blog
Rocketts Landing Starts 2017 With New Development Plans
Post Date: 01-17-2017
Here at Rocketts Landing, our close-knit community enjoys riverfront views and easy access to the Virginia Capital Trail and more. We have an array of residential living and commercial spaces, comprising a total of 249 condominiums, 44 townhomes, and over 80,000 SF of commercial space. As we look to our next stage of growth, we're excited to begin developments that will bring new apartments, townhomes, and commercial spaces to our community.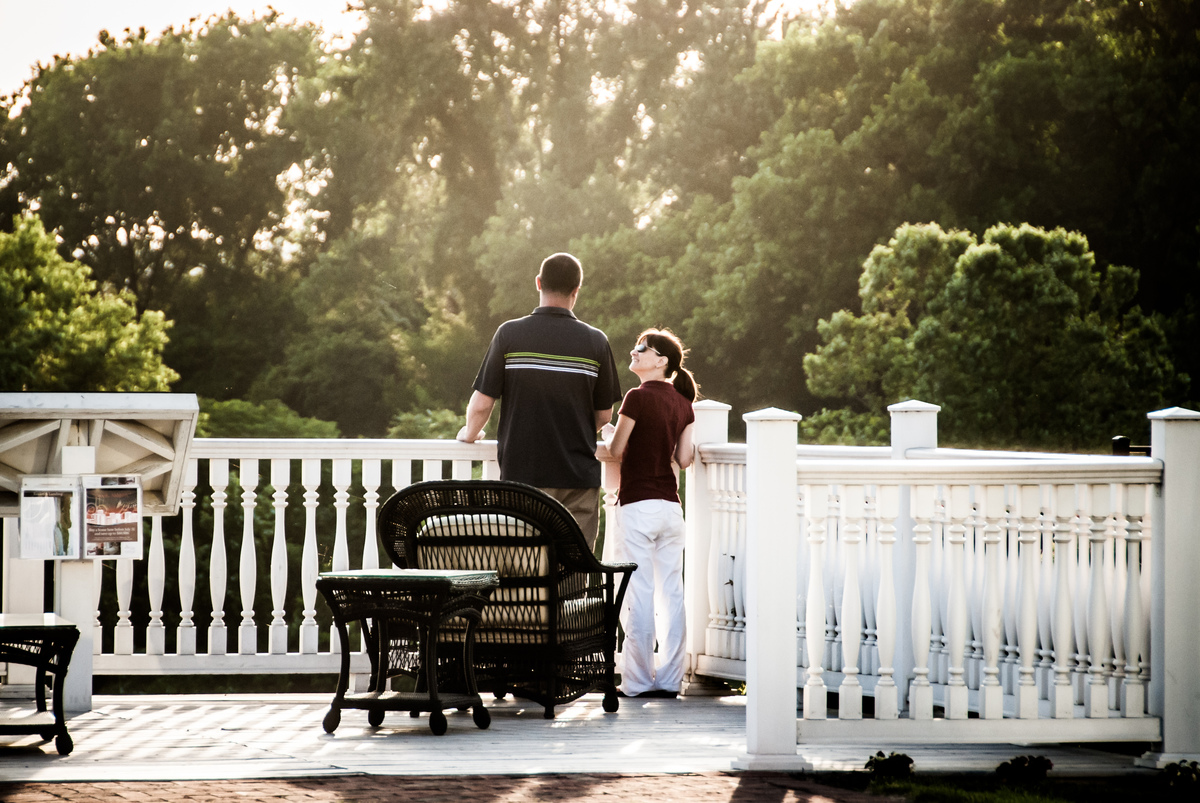 A man and a woman enjoy the James River overlook at Rocketts Landing.
First Apartments in Rocketts Landing
We're breaking ground to develop our first apartment building, providing new living opportunities at Rocketts. The building will include 156 units — 88 one-bedroom apartments and 68 units with two bedrooms — plus 6,800 square feet of commercial space on the first floor.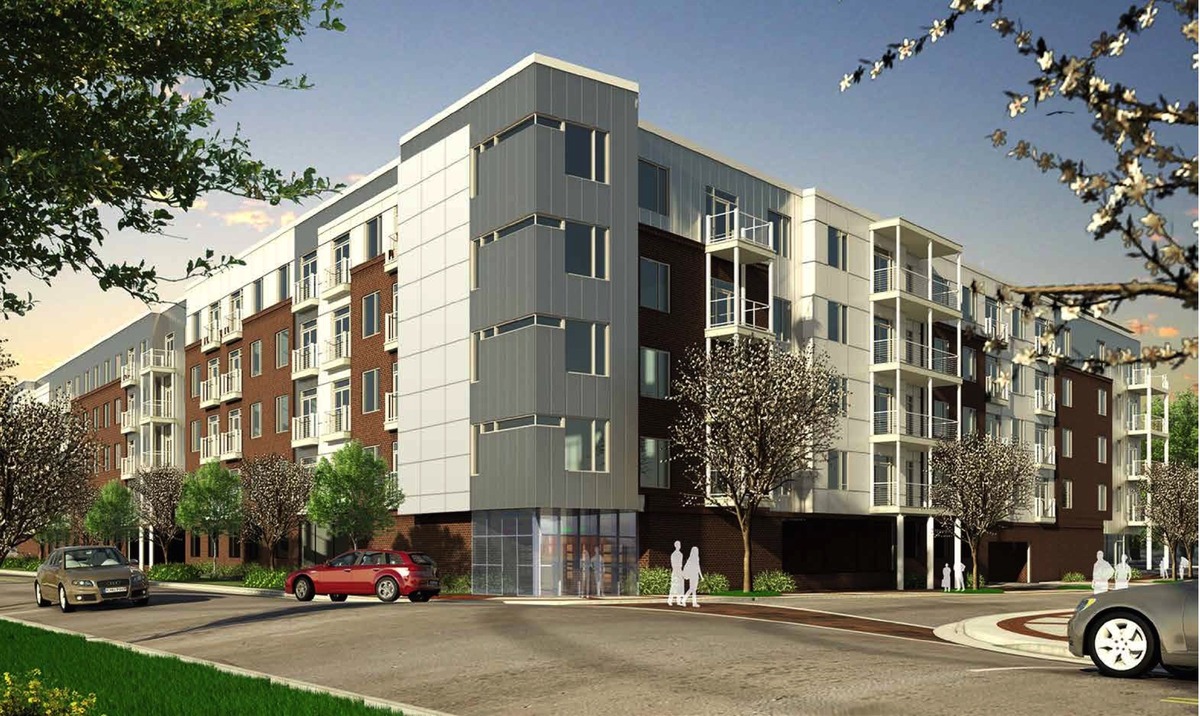 A rendering of the upcoming apartment complex at Rocketts Landing, featuring the first apartments in our community.
Each apartment will have modern aesthetics with elegant details such as stone kitchen and bath countertops, and stainless steel kitchen appliances. Residents will also enjoy walk-in closets and full- or Juliet balconies with a sliding glass door. And the amenities don't stop there. Each apartment includes access to dedicated parking, a gym, a club room, and outdoor patio and grills. Plus, residents will be able to cool off in the warmer months with Richmond's only riverfront community pool.
Construction begins on our apartment building this month — with an expected completion date to welcome our new residents in May 2018.
New Townhomes on the Way
In addition to new apartment living at Rocketts Landing, builder HHHunt is continuing their vision and design at Rocketts Landing with 28 new townhomes. These homes will offer residents between 2,200- and 2,400-square-feet of living space, each completed by a two-car garage.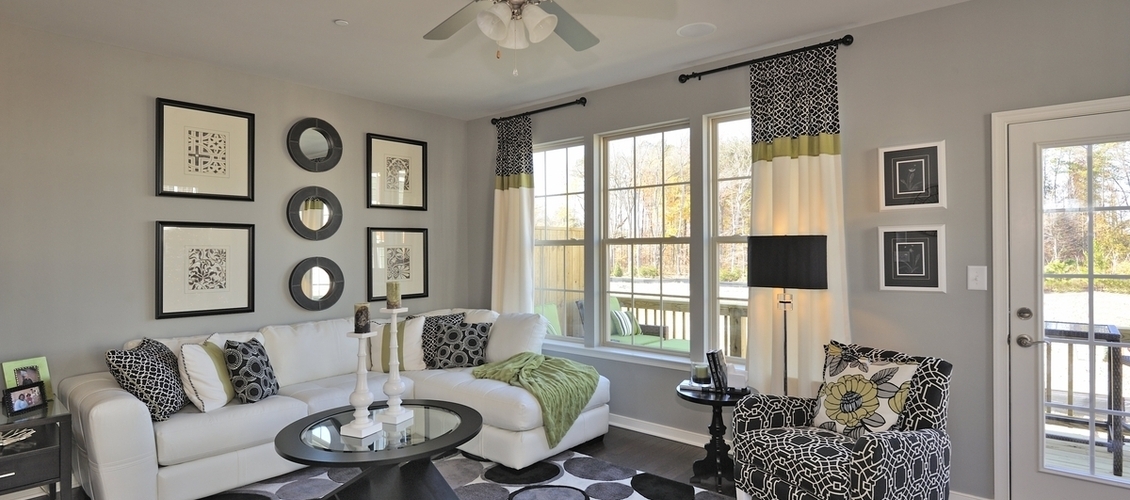 Rocketts Landing townhomes feature bright, open, and modern design.
Townhome amenities will continue the comfortable, modern living now a tradition at Rocketts Landing. Each floor plan showcases quality craftsmanship coupled with affordable luxury, such as:
Gourmet kitchen with breakfast island
Family room and dining room
Walk-in closets
Nine-foot ceilings
Rooftop sitting area
Optional rooftop terrace
Townhome residents will also have access to our community gym and riverfront pool. We anticipate that the first batch of townhomes will be available to live in by fall of this year.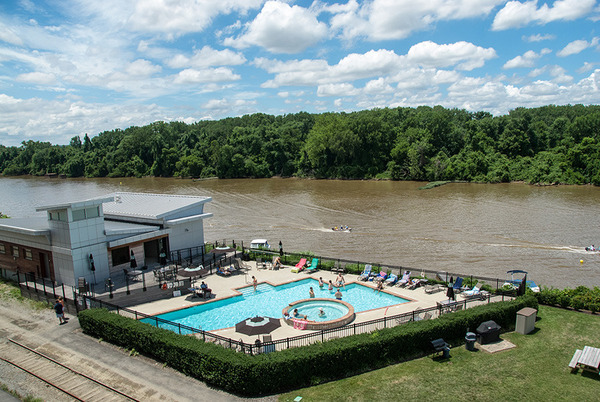 Rocketts Landing's community pool is Richmond's only one located along the banks of the James River.
"We're excited to start 2017 with an expansion of our community," explains Richard Souter, WVS Companies executive director. "Everyone is eager for this next phase of growth that will bring new residents and businesses, and, after a prolonged break, continue our vision of Rocketts Landing."
As we continue to build our new residential and commercial spaces, we'll be sure to keep you posted on further details. In the meantime, feel free to visit our community and explore life right around the river at Rocketts Landing.
---