Massey on the River at Rocketts Landing Raises Money, Awareness and a Cheers (or Two!)
Post Date: 09-24-2014
Another year, another roaring success with Massey on the River at Rocketts Landing! Last weekend, more than 850 people came down to our riverfront community to raise money for cancer research and patient care — and they danced, they laughed and they raised funds in perfect fall fanfare.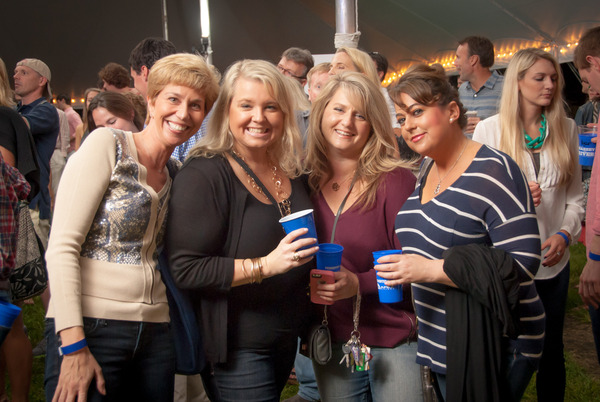 This year's Massey on the River raised $50,000 to support Massey Cancer Center's mission "to serve Virginia and the nation as a comprehensive center of excellence in cancer research, prevention and control, patient care, and education."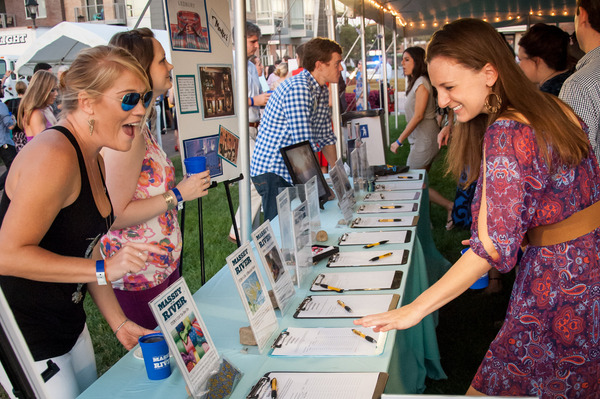 While people danced the night away to RVA party band favorite Three Sheets to the Wind, they also participated in a silent auction, learned about cancer prevention with partnering nonprofit, "Hitting Cancer Below the Belt," and represented loved ones lost to or battling cancer.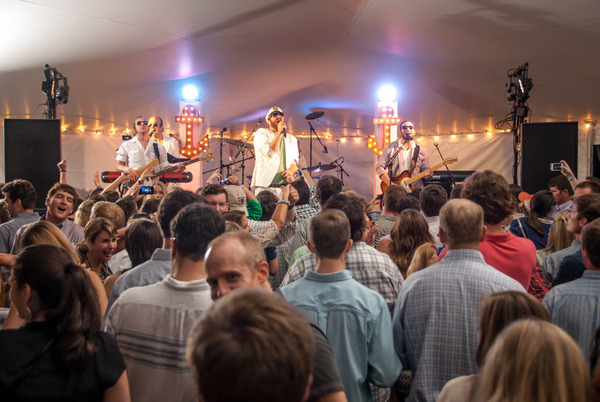 Presenting sponsor Apex Systems helped with the event setup and breakdown, bringing more than 50 of their local employees to volunteer. And with Saturday's amazing weather, dancing and socializing along the riverfront took center stage.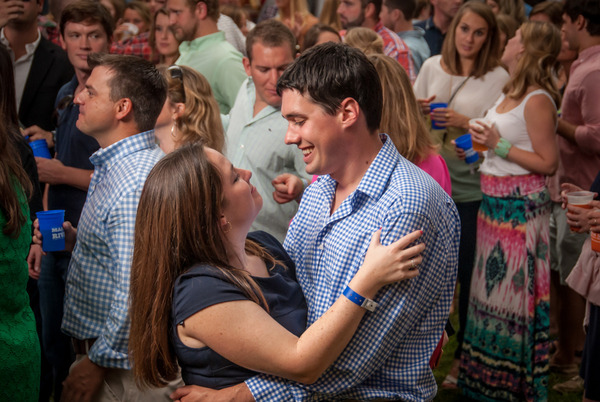 As the sun set over the James River and stars twinkled above the RVA skyline, everyone enjoyed a very Richmond moment. From the river views to the stylish guests and more, Massey on the River shows that when you mix stellar celebrations with meaningful reasons to give, you can throw a rocking fundraiser party!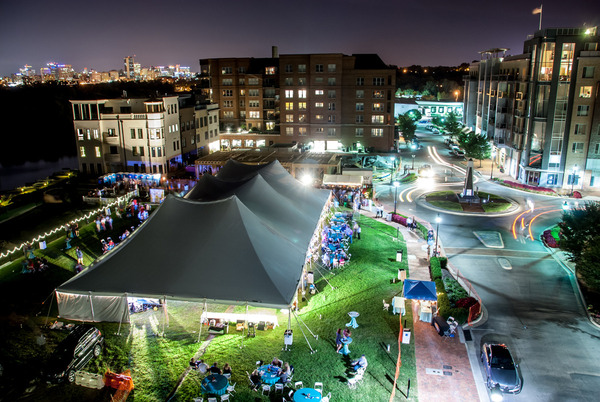 We love when good causes and lively events come together along our riverfront. Thanks to everyone who made this year's fundraiser a success! We look forward to partying with you at next year's Massey on the River event at Rocketts Landing.