Virginia Boat Club Ready to Row at Rocketts Landing
Post Date: 04-01-2012
Grab your oars, Richmond rowers -- and get ready to row at Rocketts Landing! The Virginia Boat Club's winter training is complete, and they're prepping their boathouse and members for one heck of a rowing season. With higher-than-ever membership levels, new boats on hand, improved landing access and more, rowing at Rocketts Landing with the Virginia Boat Club (VBC) is better than ever.
According to VBC President Steve Abbott, memberships levels are off the charts this year! Meaning, Richmond rowers have an even stronger community to enjoy. Now, new rowers must sign up early to land a spot on their increasingly popular Learn-to-Row (LTR) programs, which they consistently fill to capacity. (We actually took the LTR course a couple years back and enjoyed every minute of our sore and strengthened muscles!)
To keep up with their growing membership, VBC has purchased a new 4 shell from Brown University. But, wait! There's more. They are also currently in discussions to add even more boats to their growing collection and have bought additional oars to keep up with the growing rowing demand.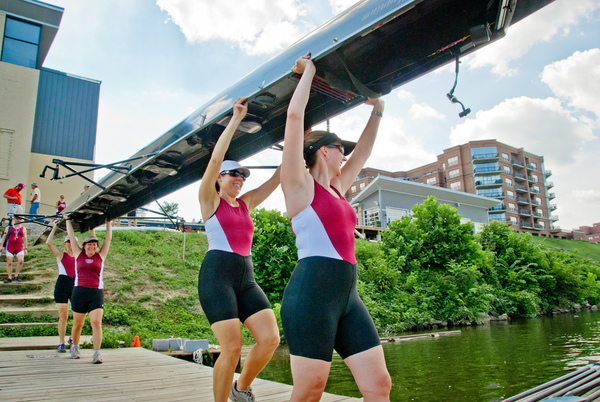 As you might know, we've upgraded the marina this year to add new transient boat slips and a fuel dock — and with that came improved landing access for VBC. We've done away with the old wooden steps and built concrete stairs to allow for safer, stronger boat launches. (And if you've ever had to carry an 8-shell over your shoulders down stairs, we know your arms and feet are already celebrating!)
Partnership with Sportables
In the words of Abbott, "Rowing's one of those great sports you can do at any age in your life." And with their recent partnership with local nonprofit Sportables, it's one you can do even if you have a physical or visual disability. Their Adaptive Rowing program provides opportunities for disabled individuals to enjoy the water through their Indoor Erging and Outdoor LTR and Intermediate Rowing courses.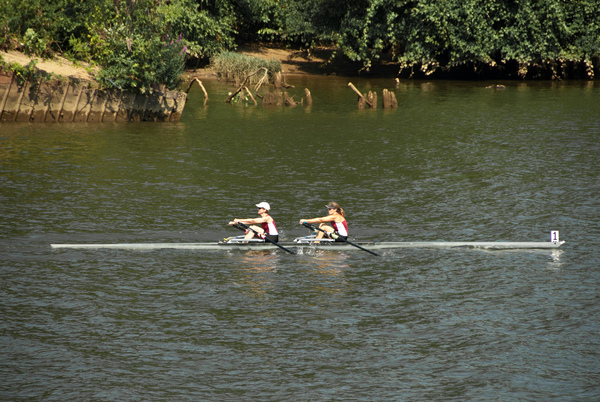 VBC is a volunteer-based organization and all operational positions are unpaid — until now. In order to keep up with their membership demand, VBC is currently hiring a part-time operations manager who will be their first paid employee. They're still accepting applications, so if you or someone you know would be a good fit, you can learn more on the VBC website!
Now, if only Mother Nature would slow down and stop overfilling the river … We're ready to row at Rocketts Landing!